Tiger King: Murder, Mayhem and Madness: Season 2
(2021)
You might also like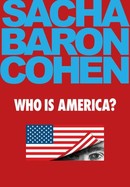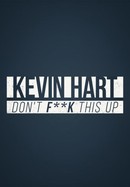 Kevin Hart: Don't F... This Up
Rate And Review
Tiger King: Murder, Mayhem and Madness: Season 2 Videos
Tiger King: Murder, Mayhem and Madness: Season 2 Photos
Audience Reviews for Tiger King: Murder, Mayhem and Madness: Season 2
I guess some others have not liked this. Maybe because they feel isn't as good as the first one. I'm not sure how one COULD recapture that, however. I believe if you did enjoy season 1, you will enjoy this as it gives you some new information and updates on what's going on with everyone. Is there any closure? No, I would not say that and I do feel it was a little short, I would have preferred more episodes but it is real life so if nothing has happened, then there is nothing to film. I am hoping for more as time goes on.

I'm not quite sure what drew me to watch another installment of this series. I guess it's the train wreck that it is hard not to watch. As with seaon 1 ... very much a train wreck on so many levels.

No one cares about these people... It's cringe worthy how desperate they are for attention.

Completely pointless to watch season 2. It adds nothing but more speculation and more trashy people badmouthing other trashy people. There's no reason this was made except to cash in on the success of season 1.

The most unnecessary second season ever.

I could watch ten seasons of this show! These people are wild.

What happened to Don? Not that interested

Chaotic, disorganised storytelling at its best. Such a shame as it would be more compelling if it was edited and constructed in a better way. The focus doesn't seem to be on the animal cruelty so much as the clowns behind it (and the overall lack of consequences and popularity(???) of them)!

Love anything Tiger King, and this season proves why we should #freejoeexotic

Tiger King continues to entertain and raise important issues. It's a wild ride! I binged season 2 in one day! Ignore the haters and watch this amazing show!