Transformers: War for Cybertron Trilogy: Kingdom: Kingdom
(2021)
You might also like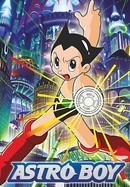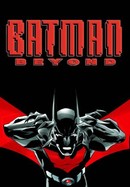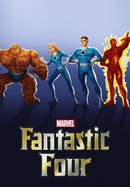 Rate And Review
Transformers: War for Cybertron Trilogy: Kingdom: Kingdom Videos
Transformers: War for Cybertron Trilogy: Kingdom: Kingdom Photos
Audience Reviews for Transformers: War for Cybertron Trilogy: Kingdom: Kingdom
An excellent idea that takes Transformers in a lot of new directions. So many directions that you'll become overwhelmed with the sheer amount of story arc's and characters they try to cram in. I found the first two sections of the trilogy enjoyable. The final one, Kingdom, was bloated and took too many twists and turns in an attempt to cram in more characters and nostalgia.

It was fast peaced, engaging and unpredictable, 6 episodes went really fast. Hope they do the Unicron trilogy soon.

I can't tell if i just overhyped my expectations for the return of my favorite transformers in decades or if the story was just meh. The positives were a revival of the maximals and predicons for the first time in years but they weren't the same characters except for black arachnia. The rewritten Megatron and optimus were pretty bad but of all the sacred transformers laws we have one rule. Don't change Dinobot. The once legendary warrior suffered the most from the rewrites and was widdled down to a conflicted soldier and not a honorable warrior. Megatron was turned into scorpinoc and optimus became depth charge which wasn't to bad but it took away a lot of the weight to the characters. The all spark being the collective unconsciousness isn't something I remember from the lore before (could be wrong) but fealt like one of the writers read a Jordan Peterson book and thought it was enlightening so points lost there and it kinda drags on...A lot at times. The last sort of negative is just the minimalist use of the maximals and the preds like that it cheetor,tigertron, and rat trap didn't do much air razor was a guidance counselor and I guess rat trap did things? He pushed a button thats it. On a more positive note though, For the clanky 80s designs they were working with the animation was better than expected for the automotive and deceptions, black arachnia was faithful and well done, and while not great the season wasn't bad so it all gets a pass from me but I hope this brings the beast wars resurgence preferably with some original voice actors if possible.

At first, I was concerned after reading a few initial reviews...but after watching it, I thought it was fantastic! Although I must admit, I missed the original voice actors...I keep expecting to hear a proper Rhinox and Rat Trap. They did a great job of telling the time story...and melding it into a new future. UNICRON was unbelievable! I can't wait to see what's next! Definitely worthy of watching!

Some good elements but again the story didn't grab me the entire season

Eh, I really liked the first 2 seasons but this one felt like an excuse to say, "see the maximal were cool!" However they weren't, and they're not an interesting aspect here. Then the plot goes all over the place with time travel through the dead multiverse. If you're going to do reboots avoid time travel. The first 2 seasons revolves around geopolitical ideas, guerrilla warfare, and everyone doing their best to excuse megaton of being a f***ing dictator. The 3rd season had timey whimey time travel and a gorilla.

A lot of stuff going on in this. I like Beast Wars but this show shouldn't have combined the two. It's not bad but like why?

An excellent conclusion to the War for Cybertron trilogy. Introducing the beloved Beast Wars characters adds another dimension to the existing characters coupled with a tight plot and some new ideas about fate and free-will.

The only thing stopping this from being a 5 star review is that, I really wish Cheetor and Tigatron had different and unique faces. I also think they could of done a better job with the voice acting choices for some of the characters. But overall pretty good!

Rounded out the series on a low note. It was bad. Do the voice actors not know how to talk normally? Way too many characters deaths. Not enough story development. Over all this series is a fail. The only reason I don't give it a 1/2 star is because my 9 year old daughter liked it well enough.