Unsolved Mysteries: Volume 1
(2020)
You might also like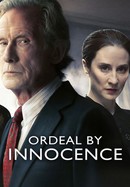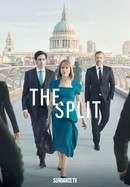 Four Weddings and a Funeral
Rate And Review
Unsolved Mysteries: Volume 1 Videos
Unsolved Mysteries: Volume 1 Photos
News & Interviews for Unsolved Mysteries: Volume 1
Audience Reviews for Unsolved Mysteries: Volume 1
One of the best mystery documentary style shows out there. It is slick and stylish and simple. It does none of the over the top or cheesy tropes found in many other shows of its kind. It feels genuine and is much more watchable than many others.

An absolute gem to add to the Unsolved Mysteries files. I can't wait to get these cases solved!

This is absolutely terrible and nothing like the original. There is one episode where they aren't even speaking English. At least have a voice over.

Incredible series and you enter the story.

Lacks everything that made the series great. It's an okay investigation series, but not exceptional. And importantly, it has very little relationship to Unsolved Mysteries as it was from 1987 to 2010.

Not very interesting, watched 3 episodes to give it a try but all of them just felt like a waste of time.

Since I gave the volume 2 a huge thumbs down, I thought I would be fair and give the first volume a review. The reboot had a few good mysteries. But I think what you are getting with this show is a ton of "what the family says" and not a lot of evidence that makes you go hmmm. Stuff like suicide, the family almost always says "ohh Johnny would never kill himself", but that doesn't make a mystery.

This season was excellent. The mysteries were chosen and told well. There are a few that will stay in your mind for days afterward.

Well-produced. good selection of not yet resolved crimes and occurrences gives both victims and their families/friends equal room as well as the investigators, although the UFO episode somehow falls a bit out of line within the series.

Brought back some of the old memories when watching this as a kid. Very well done, outside of the UFO episode. Looking forward to more seasons.