Versailles: Season 1
(2015)
You might also like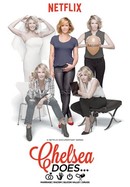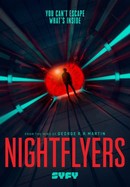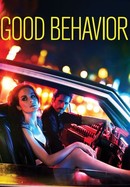 Rate And Review
Versailles: Season 1 Photos
News & Interviews for Versailles: Season 1
Audience Reviews for Versailles: Season 1
I really believe this show is sadly underrated. It is stunningly shot, costumed, written and performed. George Blagden plays Louis XIV with a subdued strength, will and cunning that is often underestimated by his enemies and friends alike. The supporting cast also contributes stellar performances, with Alexander Valhos as the King's second-fiddle little brother the Duke of Orleans, Evan Williams as the grandiose and slavishly trendy Chevalier, and Tygh Runyan as the ruthless chief of security and "detective" Fabien particularly standing out. The show also portrays the struggle of women at the time, and how limited their life choices truly were. Intrigue, sex, beauty and gossip were the only means they had to achieve any sort of success in the halls of Versailles, and the actors cast all bring the dichotomy of desperation vs skill to life. Noemie Schmidt is a virtual mouse-that-roared as Henrietta, wife to the Duke of Orleans while simultaneously mistress to the King and sister to Charles II of England. While outwardly quiet and meek, she has an inner fire and intellect that rivaled any of Louis's pompous advisors. Anna Brewster as Anthenais de Monstepan, yet another of Louis famous mistresses, is captivating as a social animal who has clawed her way to the position of "Queen of Versailles". Lizzie Bouchre is a character who had broken the "mirrored" ceiling of Versailles as it were-- a woman who dares to be a doctor in a time when her passion for scientific method could easily have her burned as a witch, but yet she perseveres. And then there is Jessica Clark as The Princess Palatine, the Duke's second wife and participant in a purely political marriage. Originally from now modern-day Germany, she is a breath of fresh air and comedic relief as the down-to-earth, funny huntswoman who compassionately accepts her husband's attraction to men and earns Louis's friendship and ear in political matters. Needless to say, I absolutely adore this show and am still brokenhearted that it didn't find its audience. For those seeking a Masterpiece Theater type of historical drama, this isn't for you. It is quite sexual and violent-- but then again, so was Versailles. But for those who ate The Tudors and The Borgias for breakfast, this will not disappoint.

Loved it. The series was incredible drama by itself, but it made my husband and I read about the history to find out what was fact and fiction. The costumes, settings and actors were magnificent.

Love this show. It's full of complicated relationships, intrigue and the right combination of modern overlaying retelling of history. Not what one would expect so give it a try.

So disappointed. 1. I struggled w so many British accents in 17th century France. 2. Slow. 3. Sex scenes were a waste of time. They contributed nothing.

I love this show the acting is excellent, the direction and cinematography both as well and I found it to be quite stylish. They actually made long hair on men look good. I'm not an 'expert' on plot and writing and so on but I am thoroughly enjoying the story. George Blagden and Alexander Vlahos are both charming, engaging and eccentric, where by contrast Tygh Runyan and Stuart Bowman bring a more serious and severe element. I be remiss if I didn't add that Anna Brewster, Madison Jaizani and Jessica Clark add a prefect amount of sexy sophistication. One element which I felt left much to be desired, was the comic relief brought by Evan Williams character Chevalier. It's was corny over the top twink humour that just was more tiresome than hilarious. If anything I found Anatole Tubman's Moncourt's misfortunes and and fumblings to be unintentionally amusing.

Amazing show if you like period pieces. It doesn't disappoint.

I was waiting impatiently for season 3 to begin. Now I finally get the entire season to Marathon watch ; I read its ending with no season 4. 😭 I absolutely love these Historical portrayals , sex scenes and all , cant believe people get offended by that ( cover your eyes if it bothers you ) but please dont end the series ! Its my all time favorite; and I will probably watch it as many times as I did Elizabeth,The Golden Age; and the other Boylen Girl ... How depressing, the series is fabulous..

Really enjoyed this series! I wish there was a season 4.

A new type of show. Thrilling, opulent and indulgent. Beautiful! Such good characters and intrigue.

Love it, Great acting. Awesome his"story" . Sad to hear only 3 seasons.