Watchmen: Season 1
(2019)
You might also like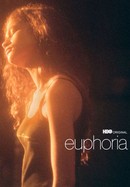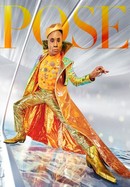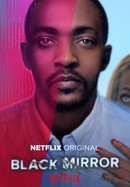 Rate And Review
Watchmen: Season 1 Videos
Watchmen: Season 1 Photos
News & Interviews for Watchmen: Season 1
Audience Reviews for Watchmen: Season 1
What the hell was this. Has some characters from the Watchmen, but basically a All white people are racist thing. The story doesn't even make sense Have a nice day. Weird how the people's critics and the critic's critics are so far apart 96% to 56%. Hmmm.

worth the watch? yes! will i watch it again? uh, probably not.

The subject matter deals with abject racism. The first few episodes hit the racism and racist violence pretty hard. Thankfully, that fell into the background a little and the story got more interesting. The sci-fi aspects got pretty mind-bendy and bits were difficult to follow. In the end, things came together and made more sense.

Great show best time I had watching small container store it didn't miss on anything

Superb acting. Best soundtrack ever.

It has some really good pieces; Jeremy Irons as Ozymandias, Don Johnson, giant squid and Trent Reznor. But the sum of all the pieces do not add up, witch end up in a disappointing ending. Spoilers: all the super smart characters (like five or more of them) suddenly turn stupid and do things that make no sense at all. To bad.

Started out ok, but ended up super predictable and cliche

Charismatic, but shallow. Due to great acting, a smart teleplay, a sound track by Trent Reznor, and some pretty cool worldbuilding, it succeeds at being immensely entertaining. But if you're expecting a brilliant sequel to Alan Moore's masterpiece that expands on the the themes explored in the graphic novel and applies them to a racial justice context, you will be disappointed. The scant connections to the source material felt shallow and arbitrary, as did the racial justice elements which never really got explored. If the first episode hadn't set such high expectations, perhaps I could have just enjoyed it for what it was without feeling cheated. All and all I think this show would have done better if they'd just removed all direct references to the graphic novel and given it a different name. Also, the characters could have used another season or two to develop. There were a lot of interesting backstories and I found each of their personal narratives compelling, but the show didn't offer much in the way of resolution for most of them. Perhaps that's the problem thematically as well, just too many questions and not enough to time to begin to answer them in a single season. Too bad. There were some shining moments but ultimately it bit off more than it could chew.

It has all the hallmarks of a show by and for dumb people who want to feel sophisticated. It tries to appropriate a superior work without understanding it, it has vapid artsy weirdness, and it delivers its social grievance pandering with all the subtlety of a sledgehammer to the face. Calling this drivel a thematic continuation of Watchmen is about as accurate and respectful as if they'd called Deuce Bigalow a thematic continuation of Citizen Kane.

I don't think there is any story or plot here. After 2 episodes I still have no idea what is supposed to be going on and have no desire to watch any more.