Wynonna Earp: Season 2
(2017)
You might also like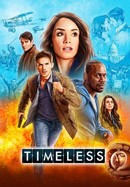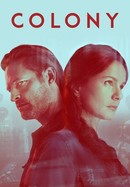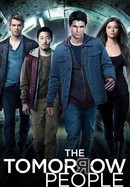 Rate And Review
Wynonna Earp: Season 2 Photos
News & Interviews for Wynonna Earp: Season 2
Audience Reviews for Wynonna Earp: Season 2
Amazing! This show is the best!!

One of the best TV shows I have ever seen.

Love season 2 great show.

Spoiler alert. I came late to the WE party. Feb 2020, to be exact. So yes, I watched the series with half my mind on the fact that Melanie was really pregnant. And I have to say that the writing and plot pivot was exceptional. I already knew, but somehow, I momentarily forgot during the episode reveal. THAT's how good the writing was. Oh, let's not forget the hilarious one-liners! I can't say it's better than Season 1 because there's just no comparison. This Season definitely deserved a perfect score.

Original story, good funny moments and great acting, one of my favorite tv shows in this moment

Hot Hot Hot!!! This show is amazing and brought to life by all of these amazing people

This show is something special!

This show just gets better and better! Always entertaining, and progressing, and with the healthiest and most rewarding LGBT relationship on television!

This season was, by far, my favorite. Keep up the amazing Work!

There aren't a lot of TV shows on that make me feel something. I am a grown ass man and I cried through some of these! This show has it all, demons, love affairs, a wise cracking badass female lead, LGBTQ+ representation, a cast with so much chemistry, its insane! What I love most about it though, is the writers ability to make the "true love story" out of the relationship between the sisters, Wynonna and Waverly. Not to mention the fandom for this show, Earpers. They are extremely passionate about the show and their fellow Earpers. There are even Cons dedicated to just this show!! It is 100% worth a watch if you enjoy SyFy. 10/10 for me!!!