Demi Moore
Highest Rated: 88% If These Walls Could Talk (1996)
Lowest Rated: Not Available
Birthday: Nov 11, 1962
Birthplace: Roswell, New Mexico, USA
Demi Moore's childhood was somewhat turbulent, involving a lot of travel and upheaval. She never really settled down until moving near Hollywood as a teenager in the late 1970s, where she started to focus on modeling and acting. At age 18, she married musician Freddy Moore, though their marriage lasted only four years. In that time, Moore made her acting debut in "Choices" (1981) and appeared regularly on "General Hospital" (ABC 1963- ) in 1982 and 1983. After a critically received turn in the comedy "Blame It on Rio" (1984) and a commercially successful appearance in "St. Elmo's Fire" (1985), Moore's star started to shine brighter. "About Last Night..." (1986) was the highlight of her late '80s string of movies, eventually culminating in her adored performance in "Ghost" (1990) alongside Patrick Swayze. She married actor Bruce Willis in 1987, starting a relationship that would last more than a decade. The pair had three children, including actress Rumer Willis. The early '90s featured more notable performances from Moore, primarily "A Few Good Men" (1992) and "Indecent Proposal" (1993). By the mid-'90s, she was one of the most sought-after actresses in Hollywood, earning a then-record salary for her performance in "Striptease" (1996), which while successful, was critically maligned. After the fervor of being the highest-paid actress of her time, Moore moved to Idaho to focus on raising her three children following her split with Willis. Her next major commercial role was in "Charlie's Angels: Full Throttle" (2003), and around that time she started dating actor Ashton Kutcher. The pair married in 2005 and eventually divorced in 2012. Throughout the 2000s, Moore still acted, but never to the mainstream level she did in the '90s. She appeared in the Emilio Estevez-directed ensemble movie "Bobby" (2006) as well as appearing in thriller "Mr Brooks" (2007) and "The Joneses" (2010). Aside from a few episodes on "Empire" (Fox 2015- ), Moore has kept a low acting profile. She focuses most of her time on charities and philanthropy, primarily related to raising awareness of sexual trafficking throughout the world. She released her autobiography in 2019.
If These Walls Could Talk
A Few Good Men
Ghost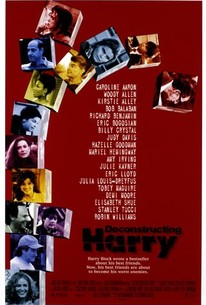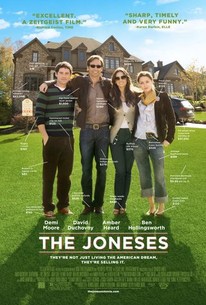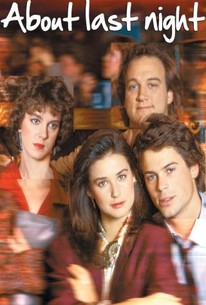 About Last Night ...
Disclosure
Skip to Quotes
Filmography
Movies
TV
Credit

No Score Yet

No Score Yet

Entertainment Tonight

Guest

2018

2020

46%

80%

Brave New World
Linda (Character)

2020

No Score Yet

39%

Late Night With Seth Meyers
Guest

2020

No Score Yet

28%

The Late Late Show With James Corden
Guest

2019

No Score Yet

No Score Yet

Nightline

Guest

2019

No Score Yet

54%

The Tonight Show Starring Jimmy Fallon
Guest

2017

2019

No Score Yet

0%

The Ellen DeGeneres Show
Guest

2019

No Score Yet

No Score Yet

Good Morning America

Guest

2008

2010-2011

2019

No Score Yet

No Score Yet

Access Hollywood

Guest

2019

84%

77%

Animals.
Unknown (Guest Voice)

2018

No Score Yet

No Score Yet

The Comedy Central Roast

Unknown (Character)

2018

84%

48%

Empire
Claudia Fletcher (Guest Star)

2017-2018

No Score Yet

No Score Yet

Live with Kelly and Ryan
Guest

2017

No Score Yet

No Score Yet

Extra

Guest

2017

No Score Yet

10%

Jimmy Kimmel Live!
Guest

2013

No Score Yet

No Score Yet

The Conversation With Amanda de Cadenet
Executive Producer

2012

No Score Yet

No Score Yet

Piers Morgan Tonight

Guest

2011

No Score Yet

No Score Yet

Live With Regis and Kelly

Guest

2008

2010

33%

100%

The Marriage Ref
Guest

2010

No Score Yet

No Score Yet

Kickin' It: With Byron Allen

Guest

2010

No Score Yet

No Score Yet

Entertainers: With Byron Allen

Guest

2010

No Score Yet

No Score Yet

The Oprah Winfrey Show

Guest

2009

No Score Yet

88%

Will & Grace
Sissy Palmer-Ginsburg (Guest Star)

2003

No Score Yet

No Score Yet

Ellen
Unknown (Guest Star)

1997

82%

98%

Tales From the Crypt
Unknown (Character)

1990

No Score Yet

44%

Saturday Night Live
Host

1988

No Score Yet

No Score Yet

The Master

Unknown (Guest Star)

1984