Efrem Zimbalist Jr.
Highest Rated: 96% Wait Until Dark (1967)
Lowest Rated: 29% Airport 1975 (1974)
Birthday: Nov 30, 1918
Birthplace: New York, New York, USA
One of the most sophisticated and professional actors of the small screen, Efrem Zimbalist, Jr. rose to fame in the late 1950s and early 1960s on the strength of two popular television series: "77 Sunset Strip" (ABC, 1958-1964) and "The FBI" (ABC, 1965-1974). Tall, well spoken and always impeccable in dress and manner, Zimbalist was the epitome of the confident, competent professional man of the period, who viewed each challenge with determination and the occasional wry quip. Both shows would represent the high points of his acting career, but their success would allow him to work at an astonishing rate for the next four decades in television, including a lengthy stint as a voiceover artist in his eighth and ninth decades. A highly admired holdover from the Golden Age of American television, Zimbalist's carriage and talent kept him both active and appreciated, a legacy that most actors would have considered the perfect final act of their careers. Efrem Zimbalist Jr. died at the age of 95, staying active until the very end; his obituaries mentioned that he was watering the lawn at home at the time he died.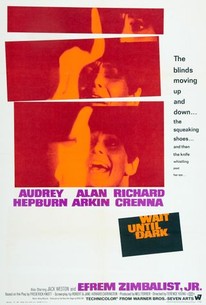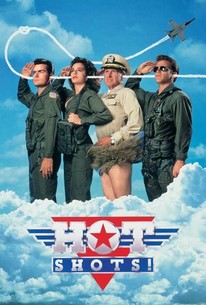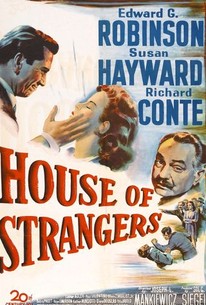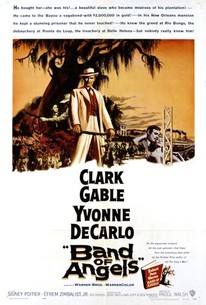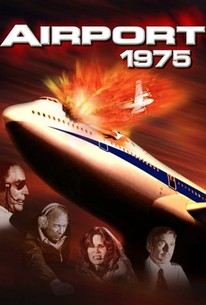 Airport 1975
Skip to Quotes
Filmography
Movies
| | | | Credit | | |
| --- | --- | --- | --- | --- | --- |
| 60% | 63% | Batman: Mystery of the Batwoman | Alfred Pennyworth (Voice) | - | 2003 |
| No Score Yet | No Score Yet | Cab to Canada | Vice Chancellor (Character) | - | 1998 |
| 80% | 77% | The Batman-Superman Movie | Alfred Pennyworth (Voice) | - | 1998 |
| 92% | 67% | Batman & Mr. Freeze: SubZero | Alfred Pennyworth (Voice) | - | 1998 |
| No Score Yet | No Score Yet | The Street Corner Kids 2: A Place Called Elmira | Makenzie (Character) | - | 1995 |
| No Score Yet | No Score Yet | The Street Corner Kids | Marty (Character) | - | 1994 |
| 85% | 88% | Batman: Mask of the Phantasm | Alfred Pennyworth (Voice) | $5.0M | 1993 |
| 84% | 65% | Hot Shots! | Wilson (Character) | $68.3M | 1991 |
| No Score Yet | No Score Yet | Prince Valiant: Knight of the Round Table | King Arthur (Voice) | - | 1991 |
| No Score Yet | No Score Yet | Prince Valiant | King Arthur (Voice) | - | 1991 |
| No Score Yet | No Score Yet | Zorro: The Legend Begins | Don Alejandro de la Vega (Character) | - | 1990 |
| No Score Yet | No Score Yet | Baby Sister | Tom Burroughs (Character) | - | 1983 |
| No Score Yet | No Score Yet | Shooting Stars | Robert Cluso (Character) | - | 1983 |
| No Score Yet | No Score Yet | The Avenging | Jacob Anderson (Character) | - | 1983 |
| No Score Yet | No Score Yet | The Gathering, Part II | Victor Wainwright (Character) | - | 1979 |
| No Score Yet | No Score Yet | The Best Place to Be | Bill Reardan (Character) | - | 1979 |
| No Score Yet | 14% | Terror Out of the Sky | David Martin (Character) | - | 1978 |
| No Score Yet | No Score Yet | A Family Upside Down | Mike Long (Character) | - | 1978 |
| No Score Yet | No Score Yet | Who Is the Black Dahlia? | Sgt. Harry Hansen (Character) | - | 1975 |
| 29% | 37% | Airport 1975 | Captain Stacy (Character) | - | 1974 |
| 96% | 91% | Wait Until Dark | Sam Hendrix (Character) | - | 1967 |
| No Score Yet | No Score Yet | Cosa Nostra, Arch Enemy of the FBI | Lewis Erskine (Character) | - | 1967 |
| No Score Yet | No Score Yet | Harlow | William Mansfield (Character) | - | 1965 |
| No Score Yet | No Score Yet | The Reward | Frank Bryant (Character) | - | 1965 |
| No Score Yet | 17% | The Chapman Report | Paul Radford (Character) | - | 1962 |
| No Score Yet | 38% | By Love Possessed | Arthur Winner (Character) | - | 1961 |
| No Score Yet | No Score Yet | Season in Tyrol | Narrator | - | 1961 |
| No Score Yet | No Score Yet | A Fever in the Blood | Judge Leland Hoffman (Character) | - | 1961 |
| No Score Yet | 17% | The Crowded Sky | Dale Heath (Character) | - | 1960 |
| No Score Yet | No Score Yet | Violent Road | George Lawrence (Character) | - | 1958 |
| No Score Yet | 83% | Home Before Dark | Jacob "'Jake"' Diamond (Character) | - | 1958 |
| No Score Yet | 38% | Too Much, Too Soon | Vincent Bryant (Character) | - | 1958 |
| No Score Yet | No Score Yet | Girl on the Run | Stuart Bailey (Character) | - | 1958 |
| No Score Yet | No Score Yet | The Deep Six | Lt. Blanchard (Character) | - | 1958 |
| No Score Yet | 30% | Bombers B-52 | Colonel Jim Herlihy (Character) | - | 1957 |
| 40% | 65% | Band of Angels | Lt. Ethan Sears (Character) | - | 1957 |
| 71% | 74% | House of Strangers | Tony Monetti (Character) | - | 1949 |
TV
Credit

No Score Yet

No Score Yet

The Visitor
Unknown (Guest Star)

1997

No Score Yet

94%

Babylon 5
Unknown (Guest Star)

1997

82%

No Score Yet

Picket Fences
Unknown (Guest Star)

1996

No Score Yet

97%

Batman: The Animated Series
Alfred (Voice)

1992-1995

No Score Yet

82%

The Nanny
Unknown (Guest Star)

1994

No Score Yet

No Score Yet

Heaven Help Us
Unknown (Guest Star)

1994

43%

No Score Yet

Burke's Law
Sam Gallagher (Guest Star)

1994

No Score Yet

66%

Murder, She Wrote
Unknown (Guest Star)

1988

1990

1992

No Score Yet

No Score Yet

Zorro
Unknown (Character)

1990

No Score Yet

0%

Who's the Boss?
Unknown (Guest Star)

1990

No Score Yet

No Score Yet

Hunter
Clarence Hyland (Guest Star)

1988

No Score Yet

No Score Yet

Hotel
Charles Cabot (Guest Star)

1984

1986

1988

No Score Yet

No Score Yet

Finder of Lost Loves
Unknown (Guest Star)

1985

No Score Yet

No Score Yet

Partners in Crime
Grant Latham (Guest Star)

1984

No Score Yet

No Score Yet

Fantasy Island
Unknown (Guest Star)

1983

No Score Yet

No Score Yet

Scruples
Unknown (Character)

1980

No Score Yet

No Score Yet

The FBI
Inspector Lewis Erskine (Character)

1965-1974

No Score Yet

100%

Rawhide
Unknown (Guest Star)

1965

No Score Yet

No Score Yet

Alfred Hitchcock Hour
Unknown (Character)

1964

No Score Yet

No Score Yet

77 Sunset Strip
Stuart Bailey (Character)

1958-1964

No Score Yet

No Score Yet

Bronco
Unknown (Guest Star)

1961

No Score Yet

No Score Yet

Sugarfoot
Unknown (Guest Star)

1958