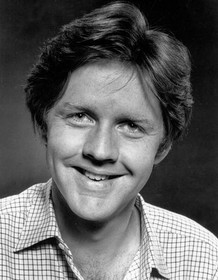 Robert Ginty
Highest Rated: 83% Coming Home (1978)
Lowest Rated: Not Available
Birthday: Nov 14, 1948
Birthplace: New York, New York, USA
Recognized for his tough-guy parts, actor Robert Ginty later ventured into roles as a writer, director, and producer for TV and films. Ginty got his start as an actor on several hit action series, but he first turned entertainment industry heads with his portrayal of First Lieutenant Thomas Joseph "T.J." Wiley, Robert Conrad's misfit protégé, in the World War II series "Black Sheep Squadron" ("Baa Baa Black Sheep"). He went on to costar in the semi-successful show "The Paper Chase," about Harvard Law School students; the hit primetime soap "Falcon Crest"; and "Hawaiian Heat," in which he played a hard-charging Chicago cop who moves to Hawaii to become a detective. Nurturing a film career as well, Ginty nabbed a role opposite David Carradine in the Woody Guthrie biopic "Bound For Glory." He also appeared in the Vietnam vet flick "Coming Home," opposite Bruce Dern, before landing a lead role as a Vietnam vet-turned-vigilante in the unexpectedly popular "The Exterminator" and "Exterminator 2." After Ginty's acting career cooled down, he directed episodes of such hit TV entries as "China Beach" and "Charmed," as well as the Canadian sci-fi effort "Tracker."
Photos
EXTERMINATOR 2, Robert Ginty, 1980, © Avco Embassy
THE EXTERMINATOR, (aka LE DROIT DE TUER), Robert Ginty, 1980, © Avco Embassy
LOVERBOY, Robert Ginty, Kate Jackson, 1989. © TriStar Pictures.
THE EXTERMINATOR, (aka LE DROIT DE TUER), Robert Ginty, 1980, © Avco Embassy
THE EXTERMINATOR, Robert Ginty, 1980, © Avco Embassy
Filmography
Movies
TV
Credit

No Score Yet

89%

Charmed
Director

1998

No Score Yet

84%

Xena
Director

1998

17%

No Score Yet

Baywatch Nights
Unknown (Guest Star)

1995

1997

No Score Yet

88%

Murder, She Wrote
Lt. Avery Powell (Guest Star)

1991

No Score Yet

No Score Yet

Matlock
Unknown (Guest Star)

1990

No Score Yet

No Score Yet

Paper Chase
Thomas Craig Anderson (Character)

1978-1979

1983-1986

No Score Yet

No Score Yet

Hawaiian Heat
Mac Riley (Character)

1984

No Score Yet

89%

Knight Rider
Elliott Stevens (Guest Star)

1983

No Score Yet

No Score Yet

Simon & Simon
Medical Examiner Jerry Reiner (Guest Star)

1983

No Score Yet

No Score Yet

Diff'rent Strokes
Unknown (Guest Star)

1980

No Score Yet

No Score Yet

CHiPs
Unknown (Guest Star)

1980

No Score Yet

No Score Yet

Tattletales
Guest

1977

No Score Yet

No Score Yet

Police Woman
Dino (Guest Star)

1975