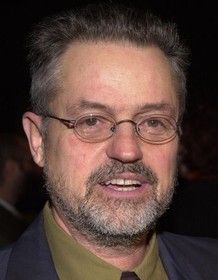 Ted Demme
Highest Rated: 90% Snitch (1998)
Lowest Rated: 52% Life (1999)
Birthday: Oct 26, 1963
Birthplace: New York, New York, USA
Though he was related to Oscar-winning director Jonathan Demme, director Ted Demme eschewed any hint of nepotism to gain success in Hollywood through years of hard work. Starting as a production assistant, Demme worked his way up to producer before creating the seminal show "Yo! MTV Raps" (MTV, 1988-1995), which helped introduce hip-hop to the mainstream masses. From there, he made his debut as a feature director with old friend Denis Leary in the lead for the hailed, but underappreciated comedy "The Ref" (1994). Demme earned more critical praise for the otherwise ignored "Beautiful Girls" (1996) before taking turn toward more dramatic fare with the impressive "Monument Ave." (1998). He next won an Emmy Award as one of the producers on "A Lesson Before Dying" (HBO, 1999) while taking the directing reigns for the rather misguided comedy "Life" (1999), starring Eddie Murphy and Martin Lawrence. Demme received some criticism for "Blow" (2001), his sympathetic take on real-life cocaine smuggler George Jung (Johnny Depp) that ultimately proved to be his last feature film. Regardless of the untimely end to his life, Demme had proven himself to be a talented filmmaker whose best work might have been ahead of him.
Photos
BEAUTIFUL GIRLS, Ted Demme directing Max Perlich in a scene, 1996.
BLOW, Johnny Depp, discussing a scene with Director, Ted Demme, 2001.
BLOW, director Ted Demme, Penelope Cruz on set, 2001, (c)New Line Cinema
BLOW, Penelope Cruz and director Ted Demme on the set, 2001
Filmography
Movies
TV
| | | | Credit | |
| --- | --- | --- | --- | --- |
| 57% | No Score Yet | Gun | Unknown (Character) | 1997 |