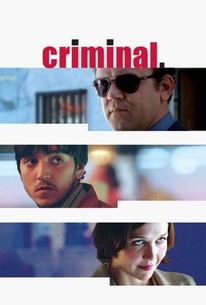 Criminal
2004, Crime/Drama, 1h 27m
124 Reviews
5,000+ Ratings
What to know
critics consensus
If you saw Nine Queens, it may feel redundant, but the snappy performances make it fun to watch. Read critic reviews
You might also like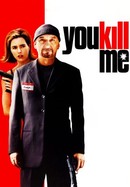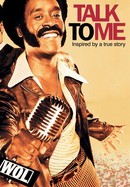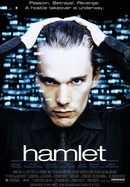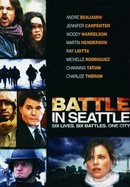 Where to watch
Rent/buy from $2.99
Rent/buy from $2.99
Rent/buy from $2.99
Rate And Review
Movie Info
Needing a new partner capable of intricate cons, Richard Gaddis (John C. Reilly), recruits Rodrigo (Diego Luna), a crook with a perfect poker face. The two plan a big-time scam: selling a fake Silver Certificate to currency collector William Hannigan (Peter Mullan). Rodrigo distrusts his new associate, but needs money to help out his ill father. The situation becomes more complicated when Rodrigo falls for Gaddis' sister, Valerie (Maggie Gyllenhaal), drawing another player into the game.
Audience Reviews for Criminal
I really, really, really think that EVERYONE should see this film. It was one of the most entertaining films I've watched all year. In a world where only morbid/ depressing movies are considered excellent and plot less, big-budget films rule the box-office it is nice to see a smaller budget film that has fun with itself. The cast in this film is superb. Diego Luna especially gives a great performance. He is endearing, lovable, enthusiastic, and intelligent in his portrayal of "Brian." It was nice to see him in this context and I personally believe that he thrived in the part. He is an excellent actor and i have to admit that I am now a fan.I almost always guess the "surprise" ending in movies that claim to have one, but this film still has me wondering how i didn't get it. Do yourself a favor and see this movie!!!!!!!!!! I don't want to tell you the plot because I don't trust myself not to give anything away. If you enjoy caper/mystery/ entertaining movies go see this one. 3/1/2 Stars 3=21=13

I like con films. I'm a big fan of 'Ocean's Eleven' (the remake), 'Duplicity', 'The Sting' and the TV series 'Hustle' so I was always going to like this one. Of course knowing that it is a con film you are expecting a big twist towards the end but I must admit I didn't quite work this one out. I haven't seen the original ('Nine Queens') but I thought everyone was good in this one and it was an enjoyable 1.5 hours.

People have said that "Criminal" doesn't compare at all to the film that it's based on, "Nine Queens." For a lot of them, that's their reasoning for giving it a negative review. I say, who cares? What if you haven't seen the original? And since when does the caliber of a remake depend on how alike it is to the original, especially if the original is a foreign film? Appreciate it for what it is.

I really like Criminal. It's such a fun film, and those are awfully hard to come by nowadays. I honestly don't see why people give independent films such crap. Most of the ones that I've seen have been fairly good, with a couple even being fabulous. Criminal falls roughly in between the two. What I liked the most (besides the wonderful cinematography) was the lead performance from John C. Reilly. What an actor! In my opinion, Reilly is one of the most underrated actors of his time and it's not entirely his fault. This generation of people see him as the "funny guy next to Will Ferrell". Because of this, his talent is grossly overlooked. I, for one, think that he is a fabulous actor and all of his performances have such depth. His performance is the most attractive part about this film. He plays the sleazebag Richard Gaddis, a man who is consumed by insatiable greed. He will do anything to get his hands on money. It's a character that I'm sure a lot of people can relate to. The story unfolds nicely and not as predictably as one might think. There are some clever twists and turns, and while it's not the most original piece of work out there (it was adapted from an earlier French film), it sure manages to entertain. Hell, this one of the best films I've seen a long time. A film that can not only entertain, but make me appreciate the talent involved, is a true treasure, and Criminal is just that.