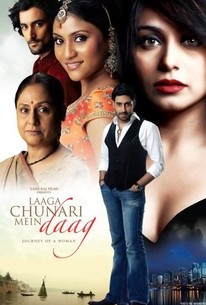 Laaga Chunari Mein Daag
2007, Drama, 2h 18m
6 Reviews
2,500+ Ratings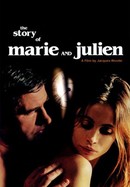 The Story of Marie and Julien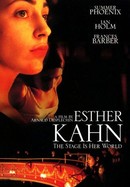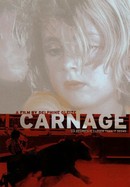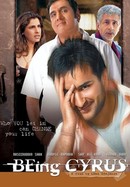 Where to watch
Subscription
Rent/buy
Rate And Review
Laaga Chunari Mein Daag Photos
Movie Info
Two small-town sisters have a hard time adjusting to life in the big city.
Audience Reviews for Laaga Chunari Mein Daag
This is, by far, one of the most remarkable drama that has moved me instantly to tears. Here is a movie that follows and reflects a bit upon the social injustice of women, and slightly marks upon how cruel circumstances can become when a woman has to take make an ultimate decision between morality and dignity of self and basic human necessities for others, in particular family. This movie reflects one woman?s journey from exiting childhood and entering adulthood. One that brings responsibilities, duties, sacrifices, and innocence loss at a great cost, and Vibhavari Sahay had to make that decision all alone without completely losing herself in the process. As her family endures hardships one right after another, Vibhavari had to enact as the ?worthy son? her parents never had and assume all financial controls of the family situations: providing for her younger sister?s education, paying for her father?s medical bills, upholding the repairs in the family home, and the legal expenses within a family dispute between her father and a lost elder son whom believes the home is rightfully his. Vibhavari decides to travel to Mumbai for work, so that she can uphold her promise to her parents. As she leaves home without the support of her father, she spends each day trying to obtain a job with good pay and a home to return to each night. As all else fails, she is presented with a choice that will change her forever and further separate herself from family, values, and home. In her acceptance of this choice, she pays the ultimate price and decides that her path in life will not be that of which she has always dreamed about. Her harsh reality is that of being the financial provider to her family, upholding her strong security as a woman, and that of being true to herself when others can be cruel. In the process, she learns that she is still a person to be loved and cherished, and still a daughter and a sister (regardless) as well as a woman worthy for happy marriage. Great cast- Rani Mukherjee, Jaya Bachchan, Konkona Sen Sharma, Anupam Kher, Abhishek Bachchan, and Kunal Kapoor. Great performance by Hema Malini. Definitely worthy!

<B>The Good:</B> - I manage to save a lot of time since didn't have to watch the whole film. I predicted the story in less than 20 mins of the show. <B>The Bad:</B> - Same damn old story. I don't know what was the point of repeating the story with new faces? - full of ridiculous and crappy emotional hero who knows and accept everything being gentleman ass. - Every next step of the story was predictable. - Abhishek was below average.
See Details