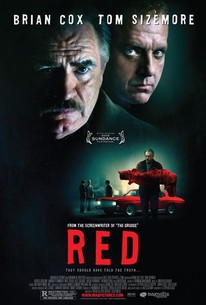 Red
2008, Drama, 1h 35m
27 Reviews
2,500+ Ratings
What to know
critics consensus
This vengeance film leans heavily on attack-and-avenge scenarios but performances by Brian Cox's and Tom Sizemore's take the stink out of any weaker scripting. Read critic reviews
You might also like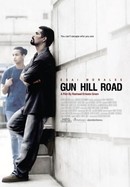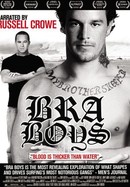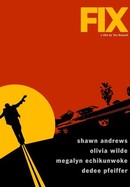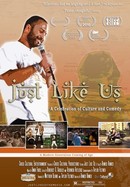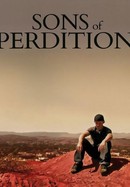 Rate And Review
Movie Info
An aging widower (Brian Cox) seeks justice after the callous sons of a wealthy businessman (Tom Sizemore) kill his beloved dog.
Audience Reviews for Red
This movie is about an old man who goes fishing with his 14 year old best friend, Red (who is a dog). While they are fishing, three teenage boys attempt to rob him and end up killing his dog when they see he has no money on him. When the old man tries to seek justice for the murder of his beloved pet, he is told nothing can be done due to lack of evidence. The rest of the movie is about how the old man tries to get justice for his dog. I thought the acting in this movie was really good, but I didn't like the movie at all. The pacing of the movie was painfully slow, and there was a lot of dialogue. In one scene, the old man goes on a long tangent about his dark family history. He tells a really long story, and it is really REALLY boring. I mean what he says is interesting I guess, but I would've rather seen a flashback. It's a movie not a book. I expect movies to show me things, not just tell me. The movie starts off pretty good, but then it just spirals into an unrealistic shoot out. The old man's goal is simple. He wants the kids, who shot his dog then joked about it, in jail. He just wants them to learn their lesson. This becomes very hard when the kids' parents are stubborn and borderline psychopaths. When the parents *SPOILERS* turned crazy and tried to kill the old man for being persistent about seeking justice for his dog, the movie totally lost me. It was so strange and bizarre. All the parents needed to do was punish their son, but they did not. The old man was kind of creepy though. I mean he showed up at the people's houses and interrogated them. It was weird. The boy that killed his dog was a sociopath, and everyone knew that- it wasn't a secret. If the old man wanted to take the kid to court, he probably could have. I mean we see in the movie multiple occasions where the kid proves he's a total dick. The old man could've just gotten some witnesses to testify. The old man even had the shell of the bullet that came from the kid's gun (the same gun that killed the dog). No one else at the woods they were in saw the 3 boys there and could testify? ALSO, *SPOILER* when the kid was about to attack the old man with a baseball bat, a police officer was watching the ENTIRE thing! Why didn't the police officer intervene and arrest the kid? What kind of town is this where sociopaths run rampantly through the streets and crazy old men stalk young boys? Okay...I digressed...a lot.... The main thing I hated about this movie was the overall dullness and anticlimactic events. It builds little to no suspense throughout the entire movie. Then at the very end everyone goes apeshit on each other's asses. It came out of nowhere and there was no motivation behind their actions. The movie acted like it wanted to be realistic, then it goes and does something like that. Totally unbelievable and really dumb. The acting was really convincing though for most of the characters. I just wish their was less dialogue. It was just SO incredibly boring. Hardly anything happened until the very last 20-30 minutes. It just seemed like the movie was finding any reason to avoid justice for the dog, you know? Just when they seem close, something happens that hinders their efforts. It seemed stupid because something could've been done, but the movie ignored that and made things overly complicated.

Based on a simple premise, Red is a clever revenge film thanks to the direction of Lucky Mckee and a talented ensemble cast.

"Red" is both an endearing drama and an intense thriller; and what it lacks in elegance, it makes up for with pure and genuine heart.

Red doesn't start off too promising, but slowly gains in intensity until its haunting finale. Trust me; this film is well worth the wait. Brian Cox does a great job. He plays the character of Ludlow with such subtlety. It's such a wonder to watch as the loss of his dog transforms him into a different character, and all he wants is the truth. But there are some people out there that are so stubborn that they're willing to risk much more than it would cost if they would just give in and admit their wrongdoings. See, the thing about Red is that the real message isn't in the character's actions; it's in the things that they say or the things that they stand for. It does sort of lose plausibility towards the end, but I guess I just liked it. I like the way independent films feel. Not indie films that are sappy and pathetic, but indie films like The Station Agent or Leaves of Grass. One scene that I immensely enjoyed was the scene where Cox confesses to Kim Dickens about his past. The way the camera slowly zooms in on his face in that darkly-lit room---- It was just mesmerizing. Don't let the plot synopsis fool you. This film is about much more than it seems.
Quotes
There are no approved quotes yet for this movie.