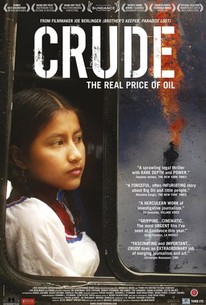 Crude
2009, Documentary, 1h 44m
65 Reviews
1,000+ Ratings
What to know
critics consensus
Dynamic, tightly arranged, and deliberately provocative, Joe Berlinger's Crude is a sobering, enraging wake-up call. Read critic reviews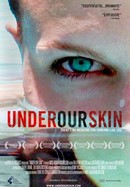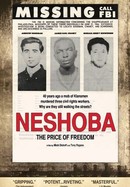 Neshoba: The Price of Freedom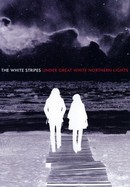 The White Stripes Under Great White Northern Lights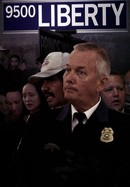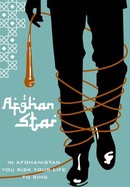 Rate And Review
Movie Info
In this documentary, director Joe Berlinger looks into a major environmental disaster in the Amazon, which involves the oil industry in Ecuador. While the film explores the human toll of the corporate presence in the heart of the jungle, it also presents the circumstances involved in the massive legal case associated with the complicated situation. Investigating the issue from a variety of perspectives, the movie shows how big business can drastically affect the world.
News & Interviews for Crude
Audience Reviews for Crude
The reaction when people first hear about this case, they describe it as a David vs Goliath story. And certainly I can't disagree but in many ways it sort of simplifies the struggle and it doesn't really get to the heart of the matter. This film was released before Chevron actually lost the lawsuit and they were ordered to pay over $18 billion in damages and to correct the damage they've done to the rain forest. Unfortunately, and this is sad part considering that Chevron WANTED the case moved to Ecuador, Chevron has no international obligation to pay the money so they've just outright refused to own up to their mistakes. Anyway, this film highlights the struggle of this small-time lawyer, Pablo Fajardo, and his fight against a gigantic, multinational corporation such as Chevron. Perhaps Chevron could've contributed more than they did to the film but, of course, other than interviews with Chevron apologists that work for them, they're gonna refuse to address these charges since they believe they're not guilty of anything. I do like how the film tracks the progress of the case, going from a case that wasn't in the public mind to being something the world has been made aware about, thanks to the 2007 Live Earth concert and the efforts made by Trudie Styler to bring this case to the awareness of the world. It really is unfortunate that this would be the first case where indigenous people have successfully sued a multinational corporation for damages to their land, because that means there's been other cases where you don't even know about and these companies using their vast resources to force those suing them into bankruptcy and having to drop the lawsuits. If I went over everything in the movie, I'd be here forever but I'd definitely recommend this film so this criminal activity by Chevron shouldn't be forgotten at all. This is an excellent documentary. Perhaps a little one-sided, but that is Chevron's own fault for refusing to participate. If you have Netflix Instant, then this is a must-see.

"Crude" does give us an interesting process story, but the case it presents against Chevron is consistently weak, based on hearsay when we need health statistics, environmental lab results, maps and contract agreements between Chevron and PetroEcuador (the national oil company of Ecuador). After their joint oil exploration, a mess has been left, but which party is responsible for which oil pit? The film has no interest in finding out, preferring to just observe the theater. If you watch this, dig a bit into PetroEcuador's environmental record. One article I found suggests they haven't "paid a dime" in cleanup even though they were responsible for over 1000 spills in the 5 years leading up to the footage we see in the film. Chevron spent 40 million dollars cleaning up before they left in the 90s. Chevron likely wanted the case moved to Ecuador because in 1998, the Ecuadorian government declared Chevron's environmental remediation was completed according to the agreed terms and released them from any future liability in the country. However, google "Ecuador's Assault on Free Speech" and you'll get a NYTimes article covering President Correa's manipulation of his country's judicial system by having his own lawyer write the highest judge's ruling against a major newspaper outlet. With his personal attention and involvement at the end of the movie, can you then really trust any Ecuadorian ruling in this case against Chevron? At the very least, there are two definite failures here that need to be resolved anywhere oil is handled poorly: government regulation and citizen oversight of the government's competence. The latter is only made possible by a free press, something Ecuador apparently doesn't have. Also, don't let your ducks and chickens drink out of an old construction tire if you want them to live.

"Crude" is a documentary about a class action suit brought by the indigenous populations of Ecuador against Chevron(who merged with Texaco and assumed their past liabilities including this one), seeking damages for the dumping of wastes which has destroyed waterways which are the lifeblood of the country. As a result, many people are sick and dying from cancer and most cannot afford the treatments at far away hospitals. Chevron's response is that this is not their fault since according to them the damage was caused primarily by PetroEcuador after the refineries were nationalized in the 1990's.(They're next by the way.) Regardless, the damage has been done. For the first time, the indigenous peoples have a voice, through their lawyers, Pablo Fajardo and Steven Donziger, who the documentary follows around for a period of two years as the lawsuit heats up and turns into a major public relations battle.(At one point, a prominent human rights activist is reminded to stay on message.) Even as I am sure which side of the fight this effective documentary is on, it also seems it might be a part of this same public relations campaign.
See Details