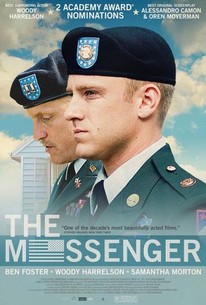 The Messenger
2009, Drama/Romance, 1h 52m
163 Reviews
10,000+ Ratings
What to know
critics consensus
A dark but timely subject is handled deftly by writer/directer Owen Moverman and superbly acted by Woody Harrleson and Ben Foster. Read critic reviews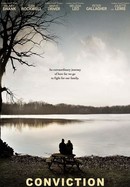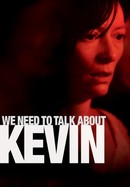 We Need to Talk About Kevin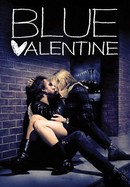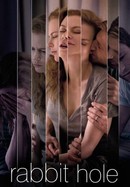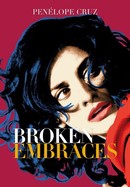 Where to watch
Rent/buy
Free
Rent/buy
Rent/buy
Rate And Review
Movie Info
After being injured in Iraq, soldier Will Montgomery (Ben Foster) returns home to finish the rest of his tour of duty in the Army's Casualty Notification service. Teamed with veteran officer Tony Stone (Woody Harrelson), Will tries to come to terms with his own pain while dealing with the cold realities of his new mission. Will finds himself in the grip of an ethical problem when he becomes involved with Olivia (Samantha Morton), the widow of a fallen soldier.
News & Interviews for The Messenger
Audience Reviews for The Messenger
We've seen countless war films about the battlefield, filled with graphic and shocking images that depict war as the ultimate hell on earth. Some of those films (Saving Private Ryan, Platoon) are incredible while others (Windtalkers, Pearl Harbor) are not. The Messenger is a film that doesn't concern itself with the battlefield. It is about the aftermath, when soldiers are employed to visit the families of those killed in action and give them the horrible news. It is an undoubtedly gripping picture, filled with moments of mourning, sadness, and insanity. The story is ultimately about grief that never goes away but has to nonetheless be overcome. Ben Foster, Woody Harrelson, and Samantha Morton give career defining performances. This film is an absolute masterpiece that portrays the "war is hell" theme in a way that truly has never been seen before in film.

I found this to be a great picture from beginning to end. I enjoyed the performances from Ben Foster and Woody Harrelson. Foster and Harrelson would reunite once again in Oren Moverman's second picture Rampart. Being a messenger in the Army's Casualty Notification service must be one of the most toughest jobs to endure unless one absolute have no feelings amongst the familes of their dead loved ones and it's amazing how the two leads endure that tough, heartbreaking assignment.

A Iraq War veteran works as a fatality notification officer under the tutelage of an equally damaged officer. The highlights of this film are the performances by Ben Foster and Woody Harrelson who both deliver strong, understated characters who are both deeply hurting and emotionally reserved. Though the penultimate, tearful breakdown by Harrelson is Oscar bait (he did receive a well-deserved nomination), the moments when they are delivering bad news to families are captivating if you watch the lines on their faces tense under their own restraint. Foster in particular is able to convey an entire story with a single look. The problems with the film are structural. It is too late in the first act before Montgomery deviates from the ethical boundaries Stone has carefully constructed. I spent the first forty-five or so minutes thinking, "This is a dramatically ripe situation, but not much is happening in the story." Then, the film tries to start a plot about an affair between Montgomery and the widow of a dead soldier, which might have worked had it been used as a catalyst for the main action. However, it comes too late, and I was never sure what the attraction is based on. Are these two damaged souls who find each other? Is his love an extension of his need to comfort? Instead of answers to these questions, what emerges is a sexual attraction that both are seemingly unable to resist, which seems weak considering the possibilities. Overall, this is a good "actor's film," but the story suffers too much to be all that it can be.

War films tend to show you the brutality of conflict on the battlefield; the blood and the guts; the firepower; the fear and the bravery. Few address the conflict at home, which is quite surprising as the ones that do, tend to be raw and personal stories. This one certainly is. Decorated Iraq war veteran Sgt. Will Montgomery (Ben Foster) is back home and dealing with various ailments. He's assigned to the Casualty Notification Office, where he and his superior Capt. Tony Stone (Woody Harrelson) have the unwelcome task of informing next of kin whenever a soldier dies. A very impressive debut from director Oren Moverman who also co-scripted but also a very bleak and depressing drama, dealing with a part of war that is so often overlooked. Foster and Harrelson (in an oscar nominated role) both deliver intense and solid performances, every time they notify a next of kin, it's unbearably nerve wracking. Each relative dealing with their grief in different ways. Some with anger and violence, some with devestation, some with remorse, but each one as powerful as the next. As the film progresses, it concentrates less on the job they do and more on their own personal suffering, and as a result, loses momentum. However, when the full extent of their own emotional suffering becomes clear we are treated to a masterclass of acting from Foster and Harrelson in what becomes a very personal moment between them. There are periodic lulls, especially when the film branches off into Foster's romantic involvements with Samantha Morton and Jena Malone but these lulls are coupled with sporadic moments of brilliance. Ben Foster is steadily building a reputation for himself with his consistant portrayal of tortured souls and Harrelson - although not always a favourite of mine - is really starting to win me over with his shrewd choice of unselfish roles. Stark and hard-hitting but the performances from the two leads and the raw emotional power it posseses make it quite captivating.
See Details