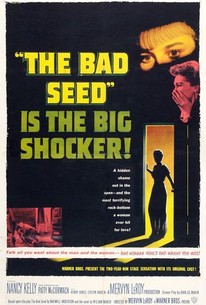 The Bad Seed
1956, Horror, 2h 9m
27 Reviews
5,000+ Ratings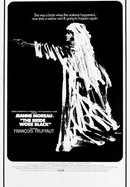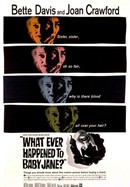 What Ever Happened to Baby Jane?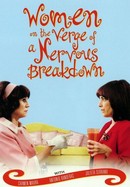 Women on the Verge of a Nervous Breakdown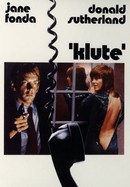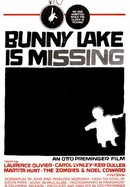 Where to watch
Rent/buy
Rent/buy
Rent/buy
Rate And Review
Movie Info
Air Force Colonel Kenneth Penmark (William Hopper) and his wife, Christine (Nancy Kelly), dote on their pig-tailed daughter, Rhoda (Patty McCormack) -- as does their lonely landlady, Monica Breedlove (Evelyn Varden). But self-centered Rhoda has a secret tendency for selfishness and loves to accumulate gifts, whether given or stolen, in her room. Christine keeps her knowledge of her daughter's darker side to herself, but when a schoolmate of Rhoda's dies mysteriously, her self-deception unravels.
Audience Reviews for The Bad Seed
This film still holds up thanks to the performances and compelling storyline of psychopathic behavior by children. Mervyn LeRoy's direction is uneven as some scenes feel too theatrical and others are more cinematically filmed.

A seemingly prim and proper 8-year-old girl is suspiciously near a classmate who earned a medal instead of her when he drowns, thus setting off questions about her involvement in his death. The concept of an evil child is inherently eerie, and the film likens the possibility of one who can commit murder to Mozart showing his talent for music at a very young age. There are a couple of chilling moments as the mother's suspicions grow and the past unfolds, her own as well as the child's, but the film drags in places, lacks tension, and is too long at 129 minutes. It also suffers from a ridiculous ending which was not present in the novel or play, and entirely due to the Hays Code. Nancy Kelly is reasonably good in the role of the mother, but it's surprising to me that she and a couple of co-stars were nominated for Academy Awards, including Patty McCormack, the child, who was mediocre. I suspect the acclaim was due to the content being more shocking in 1956, but today, the film is just barely passable. As a side note, though, it's interesting that the band Nick Cave and the Bad Seeds got its name from the novel.

If you are thinking about having kids you should watch this movie first. This is a tale of an evil little girl set on getting her way. She will not let anyone stand in her way, the best part of this movie is her piano playing. This movie is pure birth control.

Originally a play, written by Maxwell Anderson, director Mervyn LeRoy stays virtually faithful in his adaptation. He even cast original actors Patty McCormack, as the careworn little girl named Rhoda, and Nancy Kelly as her inundated mother. The dialogue feels staged, as do the ellipses scenes, because it tries to look and feel like a play. This tone is substantiated by the ending, which is quick to show the link to the original play, and shush naysayers by attempting to show that its dark subject matter was based in fiction and not the real world, probably the only way the censors would let this film exist. Even today stories about little children as murderers just aren't broached unless there's a catch: they're possessed by demons, they're actually a middle aged woman, or they were brought back from the dead. Here the story is very straight forward: little girl kills, and then covers it up by killing some more. Instead of showing the gruesome nature of her crimes, the film builds up the backstory, and shows how she's capable of killing. Though it's a bit outdated in its concept, and wasn't as horrific as a modern interpretation might be, it's a creepy look at the inner workings of a so-called "bad seed" and based on that structure alone, this is a pretty interesting classic. LeRoy may not have been able to push the envelope as far as he wanted, but there's a dark subtlety to McCormack's performance that remains unmatched, even by today's standards.
See Details