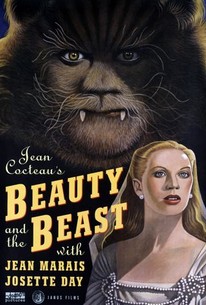 Beauty and the Beast
1946, Fantasy, 1h 35m
66 Reviews
10,000+ Ratings
What to know
critics consensus
With its magical optical effects and enchanting performances, Jean Cocteau's Beauty and the Beast remains the most surreal -- and soulful -- of the fairy tale's film adaptations. Read critic reviews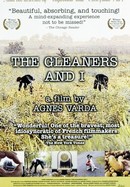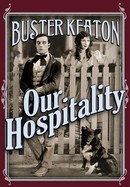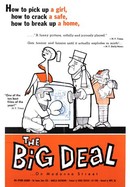 Big Deal on Madonna Street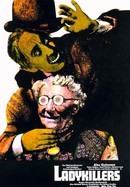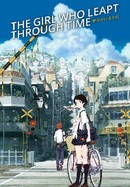 The Girl Who Leapt Through Time
Where to watch
Rent/buy
Subscription
Rent/buy
Rate And Review
Beauty and the Beast Photos
Movie Info
The story of a gentle-hearted beast in love with a simple and beautiful girl. She is drawn to the repellent but strangely fascinating Beast, who tests her fidelity by giving her a key, telling her that if she doesn't return it to him by a specific time, he will die of grief. She is unable to return the key on time, but it is revealed that the Beast is the genuinely handsome one. A simple tale of tragic love that turns into a surreal vision of death, desire, and beauty.
News & Interviews for Beauty and the Beast
Audience Reviews for Beauty and the Beast
Jean Cocteau's film adaptation of the fairy tale "Beauty and the Beast" just may be the best put to screen in cinematic history, with Disney's 1991 animated musical close behind. The movie is full of magic, intrigue and romance. The gorgeous Josette Day plays Belle, the youngest daughter of a merchant (Marcel Andre) who recently lost all his ships and fortune and is now poor. Belle has an older brother named Ludovic (Michel Auclair) and two sisters played by Mila Parely and Nane Germon. Ludovic is often accompanied by his friend Avenant (Jean Marais) who asks Belle for her hand in marriage only to be turned down because Belle believes its her duty to take care of her father. Her father tells his family that he now has a fortune and is on his way to pick it up and before he leaves he asks Belle if she would like him to bring her back anything. She simply says she would like a rose. Ludovic signs an agreement with a moneylender which gives him the ability to sue his father if he can't pay him. The father finds his fortune has been seized in order to clear his debts. So, he passes through the forest at night and becomes lost finding himself in a strange, magical castle. No soul is present, although the eyes of the fireplace watch him and hands serve him and light the candelabras that guide his way. After falling asleep he wakes up and wanders the garden and comes across a rose garden and plucks a rose for Belle. The father is then stopped by the Beast (also Jean Marais) who demands that he give his life for stealing the rose, unless one of his daughters takes his place. When the father is rejoined with his family after taking a magical white horse home named Magnificent, his daughters blame Belle for this. Belle, who feels it is her fault, takes Magnificent back to the Beast's castle to become his prisoner. Over time, Belle comes to realize that he is not a monster. He may be ugly in appearance but he is more of a man than an animal. The Beast asks her to marry him every night, and every night she turns him down only wanting to be friends. Meanwhile Belle's father is sick and she wants desperately to see him, the Beast grants her this request and asks her to return in a week or he will surely die of grief. She promises. He gives her a key to Diana's Pavillion which is full of all his treasures as a sign of trust. She returns to her father and recovers from sickness. Belle is the only character who has any redeeming qualities, she is not selfish and cares greatly for her father and the Beast. Even though her sisters treat her as a servant and second class citizen through the whole film, she seems to have a dedication to them as well. The Beast is a kind person, despite his appearance. He is ashamed of being a beast and even after being told by Belle she was in love with Avenant, he goes off into the forest to hunt animals, he is ashamed that that's who he is. Belle comforts him and tells him he shouldn't be ashamed for what he is. The sisters, Ludovic and Avenant throughout the whole film are after their father's money until the realize he has none. As their livelihood is taken and they are forced to work, they scheme killing the Beast and taking all his riches. It's an ironic twist in the film, but predictable given its story, that the sisters are more monster than the Beast even though they are both beautiful young French women. Jean Marais plays both Avenant and the Beast, and while as the Beast, makeup took five hours to apply. He originally discussed the Beast being a stag like in the fairy tale, but director and Marais's lover and partner Cocteau vetoed that decision. Cocteau had many arguments with cinematographer Henri Alekan over the visual style of the film. Alekan wanted to use soft-focus to create this fairy tale while Cocteau wanted the fairy tale to be realistic with hard, sharp edges. Scenes were based on paintings by Vermeer and wood carvings by Gustave Dore. The lighting, the sets and the costumes are amazing. It's strange that the costumes Belle and the Beast would wear would be so extravagent during a fabric shortage in post-war France. Often times, the crew would return to the set the next day only to find that many of the bedsheets were stolen from Belle's room. The visual style is so awe inspiring and is lifted by a gorgeous score. This film is really worth the effort.

Fresh on the heels of WWll, Jean Cocteau's elegant fantasy is disguised as a treat for children perhaps but is more squarely aimed at adults and asks for a bit of a return to innocence after the terror of the war. Decidedly French (one oaf of a suitor slaps a woman and there is no response to the act), the film is slow for modern tastes, without CGI obviously, and yet it's languor is seductive, designed to draw us closer to the heart of a film that seeks to embrace us in its magic. And there's plenty of that on hand here.

An enchanting film that surprises us with its magical atmosphere and dazzling visual effects, even if the plot can be a bit repetitive and contrived when focusing on the development of the characters' relationship, leading to an end that is not as satisfying as it should be.

Jean Cocteau's masterpiece, La Belle et la bete, is one of the most perfect fantasy films ever made. Not only is it incredibly well-shot (with not just static camera shots but some frantic back and forth shots between characters), but it's also very well-made. The beast's make-up, for instance, still holds up all these years later. Josette Day is absolutely gorgeous and wonderful as Beauty, and a great foil to the beast's persona. There are some great old school special effects and camera tricks to make the story work, as well as some classic filmmaking errors. For instance, in one scene, the boom mic is in shot for a lengthy period of time before it goes out of the frame. It's a mistake that apparently Cocteau wasn't worried about, and I find that incredibly validating to the film itself. It's so good that even mistakes can't affect its power. Absolutely wonderful from beginning to end.
See Details