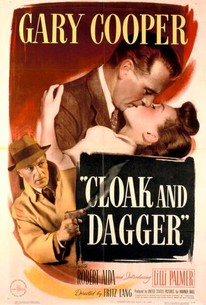 Cloak and Dagger
1946, Mystery & thriller, 1h 46m
10 Reviews
1,000+ Ratings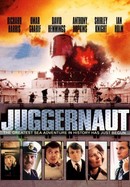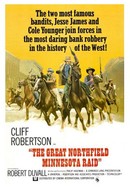 The Great Northfield Minnesota Raid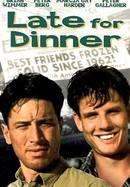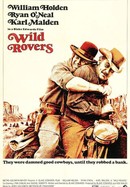 Rate And Review
Movie Info
Italian partisans (Lilli Palmer, Robert Alda) help a professor (Gary Cooper) sent by the OSS to find an atomic scientist held by Nazis.
Audience Reviews for Cloak and Dagger
Good not great film with Coop's character annoyingly dense and obtuse at times which puts others in grave danger. Lilli is strong suffering none of Gary's indecision. Not top flight Lang but all his films are worth seeing and this one has many quality moments.

A confusing, at times very boring, but at other times pretty good spy movie from the forties.

Alfred Hitchcock was not the only great director to make anti-Nazi porpaganda films. Fritz Lang, himself an escapee from Nazi Germany, made this film to warn of the dangers of atomic power in the hands of fascists. It's essentially a spy film as it follows scientist Gary Cooper as he infiltrates an enemy project to produce an atomic bomb. Fritz Lang's keen eye for black and white photography and gritty drama works really well in the early scenes as he cranks up the suspense as Cooper evades the Gestapo to help rescue an eminent scientist from their clutches. Unfortunately things nose dive at the appearance of Lilli Palmer, although her character is initially intriguing. Casablanca proved that used subtly, a doomed romance between star crossed lovers can compliment political intrigue brilliantly. The ham-fisted approach in evidence here couldn't be further away though, as Palmer's fiery and proud partisan soon has her heart melted and she becomes an insipid doe-eyed lump who is just waiting for a strong American to take her away from all this. The fact that this corny Mills & Boonery makes the tough guy heroics and gritty realism take a back seat for a solid twenty minutes nearly kills the film stone dead. It gets much better for the finale when it returns to the point but it just serves to highlight what a missed opportunity this film really was.
See Details