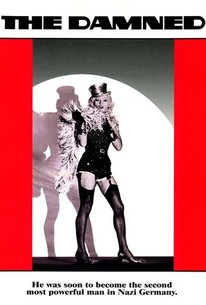 The Damned
1969, Lgbtq+/Drama, 2h 33m
16 Reviews
500+ Ratings
You might also like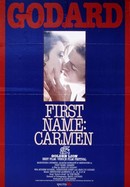 Rate And Review
Movie Info
A steel-magnate baroness (Ingrid Thulin), her lover (Dirk Bogarde) and her son (Helmut Berger) embody Nazi depravity.
Audience Reviews for The Damned
The first half is fascinating, showing the depravity of the rising Nazism reflected on the decay of the Essenbeck family. After that, however, it feels like Visconti doesn't want to conclude his story, and so he goes on indefinitely in an endless soap opera of backstabbing and murder plots.

Based on a family's foray into unadulterated corruption during the third Reich. Initially, the relationships of the various characters were difficult to follow, but their manipulations and depravity slowly and memorably reveal their personalities. Debauchery and decadence are intrinsic within the Nazi regime. Helmut Berger's performance is amazing as he transforms from a dandy to a completely evil and ruthless man. The ending is incredible.

In 1930s Germany, the aristocratic Von Essenbeck clan struggles amidst the Nazi regime to retain control over an industrial empire, while the family members react with varying degrees of compliance. This lengthy, ponderous drama lacks the slam-bam action that one might expect from a Nazi-themed film -- in fact, there is really only one violent scene. Nor is hatred toward Jews a strong motif. No, this tale is more about corruption and betrayal within the ruling Germans themselves, both between the Von Essenbecks and the Nazis and between the rival SS and SA factions of the national army. Along the way, the script's treats include occasional pedophilia, incest, suicide, transvestitism, homosexuality and a mild orgy (hence the film's initial X rating), as well as one of cinema's most unromantic wedding scenes ever. However, be prepared to weather plenty of dour, sluggish dialogue. The filmmaking is masterful beyond a somewhat florid score which seems unsubtle at times, but there is one important problem: The cast includes three or four male actors with similar feminine, blue-eyed, high-cheekboned features, and it requires extra work to avoid being confused by these characters' interwoven plots. Watch closely. Note to xenophobics: You might be surprised to learn "The Damned" is almost entirely in English.