What to know
critics consensus
This story of a down-on-his-luck boxer is thoroughly predictable, but Sylvester Stallone's script and stunning performance in the title role brush aside complaints. Read critic reviews
You might also like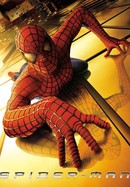 Where to watch
Rent/buy from $3.99
Rent/buy from $3.99
Rent/buy from $3.99
Rate And Review
Movie Info
Rocky Balboa (Sylvester Stallone), a small-time boxer from working-class Philadelphia, is arbitrarily chosen to take on the reigning world heavyweight champion, Apollo Creed (Carl Weathers), when the undefeated fighter's scheduled opponent is injured. While training with feisty former bantamweight contender Mickey Goldmill (Burgess Meredith), Rocky tentatively begins a relationship with Adrian (Talia Shire), the wallflower sister of his meat-packer pal Paulie (Burt Young).
Audience Reviews for Rocky
It's always important to be aware of what you are about to watch whenever you are going to watch a Sylvester Stallone movie. There are multiple movies on his resumé that could have easily been thrown out of the window. "Rocky" is definitely not that movie! This is a movie that he wrote and starred in and showed his talent on both sides of the camera. It is a classic, but beautiful story about the hero who fails but still gets the girl in the end. Stallone plays the main character of Rocky Balboa and he shows all of his talents this time around. He proves that he is someone who is to be taken serious by the audience. The supporting cast, which includes stars like Talia Shire, Carl Weathers and Burgess Meredith helps the story forward and helps give our main guy a good sense of accomplishment in the end. Oh, and a lot of challenges! The twist to the classic love-rival story, ended up being one of the most successful accomplishments of all time. Who would have known...??

Predictable in the fact that filmgoers will always root for the underdog if they love that underdog, Rocky stands heads and shoulders above all of the boxing tales that try replicating its singular charm...including, ironically, its own sequels. Remarkable not for its originality but for making a Capra-esque human drama that inspires rather patronizes, Rocky isn't the first underdog sports story but it does define the genre from here on-in. Indeed, if it had premiered 30 years earlier, this film very well might have been titled It's a Wonderful Life, You Bum. In this PG-rated sports drama, a small-time Philadelphia boxer (Stallone) gets a supremely rare chance to fight the heavy-weight champion, Apollo Creed (Carl Weathers), in a bout in which he strives to go the distance for his self-respect. Sylvester Stallone's script and performance, ahem, punch up pure character out of a caricature and provide a heart-warming tale that impossibly sports a blue collar Can-Do human spirit that seems unbeatable, even in a very cynical age. Arriving in a decade populated with hard-edged terminally pessimistic dramas such as The French Connection, Serpico, Network, All the President's Men, Taxi Driver, and Apocalypse Now!, Rocky's optimism in presenting the simple unshakable drive of an everyman's champion makes it an underdog of a different sort. The fact that it won the Oscar for Best Picture and became a blockbuster stands testament to the fact that filmgoers responded to it even if the material stands a slight step below quality-wise. Still, director John G. Avildsen's guiding hand gives film history one of the most indelible scenes of all time when our challenger reminds us what's more important than winning by screaming out to find his true love amid the maddening crowd: "Adrian!!!" Bottom line: Right Hook of God

Bizarrely overrated, but with some great performances and a rousing final fight.

Stallone is an Oscar-nominated screenwriter. Think about that for a second.