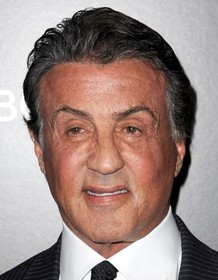 Sylvester Stallone
Highest Rated: 100% Sly (2023)
Lowest Rated: Not Available
Birthday: Jul 6, 1946
Birthplace: New York, New York, USA
Sylvester Stallone, icon of American cinema, was singlehandedly responsible for giving life to two of the most beloved characters to have ever graced the silver screen: Rocky Balboa and John Rambo. Born in the Hell's Kitchen neighborhood of Manhattan, Stallone was left paralyzed in parts of face due to complications during his birth. By all accounts, Stallone also had a difficult childhood. His parents had a volatile relationship and fought all the time. They eventually got divorced. So, after living for a number of years in the Washington, D.C. area, Stallone moved to Philadelphia to live with his mother and her second husband. It was in the City of Brotherly Love that Stallone would attend high school, and first become interested in acting. The teen Stallone may not have known it at the time, but Philadelphia would also go on to become the location for his most memorable film, 1976's "Rocky." After graduating from high school Stallone went on to pursue his studies in dramatic arts, first at the American College in Switzerland, and then later the University of Miami. It was at the University of Miami that he would go on to earn his bachelor's degree. After college he moved to New York City to try and make it as an actor. Stallone took on a number of odd jobs during these salad days to pay the bill, including working in the cleanup crew for the lion's cages at the Central Park Zoo. In 1970, in the fledgling days of his acting career, Stallone would appear in the soft-core porn film "Party at Kitty and Stud's" (1970). He also made uncredited appearances in the Jane Fonda drama "Klute" (1971), as well as the Woody Allen comedy "Bananas" (1971). In 1974 Stallone earned praise for his portrayal of a 50s street tough in the film "The Lords of Flatbush" (1974). It was also around this period that Stallone began writing a screenplay about an underdog Philadelphia boxer who "goes the distance" in the ring with the heavyweight champion. After finishing the script, which he called "Rocky," Stallone shopped it around Hollywood. Several producers took an interest in making the film. Stallone, however, had one condition: he and only he could play the title role. He eventually found two producers, Irwin Winkler and Robert Chartoff, to agree, and when "Rocky" was released in 1976 it quickly became a sensation. The film was nominated for 10 Oscars, including two for Stallone for acting and writing, and would go on to take home the Academy Award for Best Picture. Emboldened by the success of "Rocky," Stallone's career took off. He wrote and directed two "Rocky" sequels in the ensuing years, "Rocky II" (1979) and "Rocky III" (1982), and went on to earn critical praise for his performances in "Paradise Alley" (1978) and "Nighthawks" (1981). Then in 1982 Stallone's career hit an even higher peak when he starred in, and wrote the screenplay for, the action film "First Blood" (1982). That film would introduce a new iconic movie character to popular culture, John Rambo, thus making Stallone one of the biggest box office draws of the 1980s. Stallone would write and appear in two more "Rambo" movies in the 1980s, "Rambo: First Blood Part II" (1985) and "Rambo III" (1988), in addition to two more "Rocky" sequels. Throughout the 1980s Stallone starred in a number of other blockbuster action films, like "Cobra" (1986), "Over the Top" (1987), and "Lock Up" (1989). By the mid-1990s Stallone's career began to hit a low point after he appeared in the flops "Judge Dredd" (1995) and "Daylight" (1997). However, by the early 2000s his career began to regain some steam with his roles in films like "Get Carter" (2000) and "Driven" (2001). In 2006 Stallone resuscitated the Rocky character for "Rocky Balboa" (2006), the sixth film in the Rocky franchise and the first since 1990's badly received "Rocky V" (1990). "Rocky Balboa," which Stallone also directed, drew almost unanimous praise from both fans and critics alike, and was seen as a fitting return to form for one of the big screen's most enduring characters. In 2008 Stallone would also go onto revive John Rambo in the action movie "Rambo" (2008), the fourth film in the "Rambo" series. In 2010 Stallone would launch another action franchise by writing, directing and starring in "The Expendables" (2010). The film featured a who's who of action stars, including Jason Statham, Jet Li, and Dolph Lundgren, and was a huge hit with audiences. Two "Expendables" sequels would follow, in 2012 and 2014, respectively. In 2015 Stallone relaunched the "Rocky" franchise with "Creed" (2015), which centered on the son of Rocky's nemesis from the first film, Apollo Creed. The title character was played by Michael B. Jordan, and for his role in the film, Stallone earned his second Oscar nomination for acting. In 2019, after nearly 50 years in show business, Stallone brought back John Rambo for an eagerly anticipated fourth sequel "Rambo: Last Blood" (2019). The film was released in the fall of 2019, with the 73-year-old Stallone playing the title character once again.
Photos
Sylvester Stallone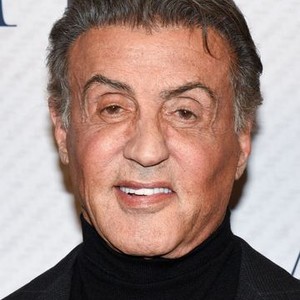 PARADISE ALLEY, Sylvester Stallone, Lee Canalito, Armand Assante, 1978, (c) Universal Pictures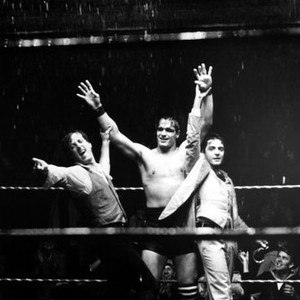 ROCKY, Sylvester Stallone, Talia Shire, 1976, © United Artists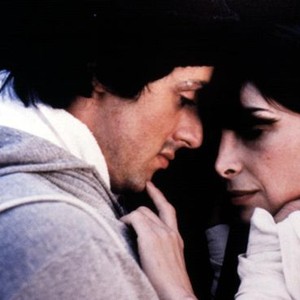 ROCKY II, Sylvester Stallone, Talia Shire, 1979, © United Artists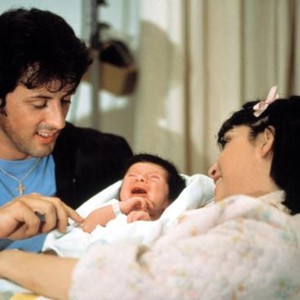 COBRA, Sylvester Stallone, 1986, © Warner Brothers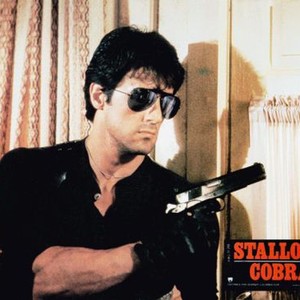 ROCKY II, Sylvester Stallone, 1979, © United Artists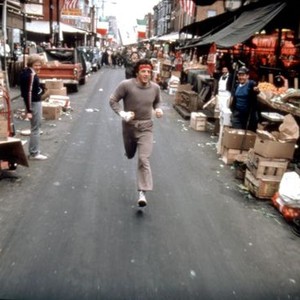 BANANAS, from left: Sylvester Stallone, Woody Allen, Anthony Caso, 1971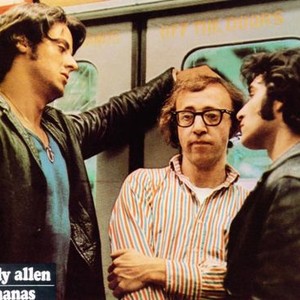 ROCKY BALBOA, front row: Milo Ventimiglia, Sylvester Stallone, Burt Young, 2006. ©MGM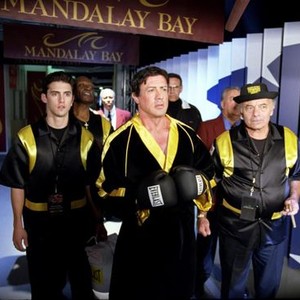 ROCKY BALBOA, Sylvester Stallone (foreground), 2006. ©MGM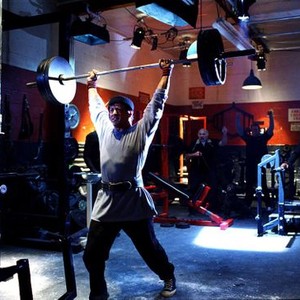 NIGHTHAWKS, Sylvester Stallone, Billy Dee Williams, 1981. (c) Universal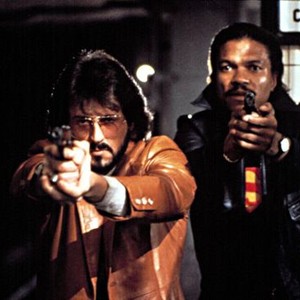 ROCKY II, Sylvester Stallone, 1979, © United Artists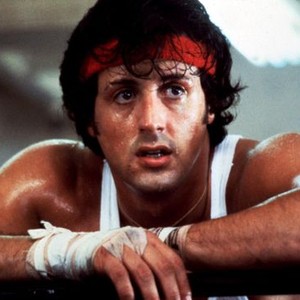 THE LORDS OF FLATBUSH, Paul Mace, Sylvester Stallone, Henry Winkler, Paul Jabara, (right), 1974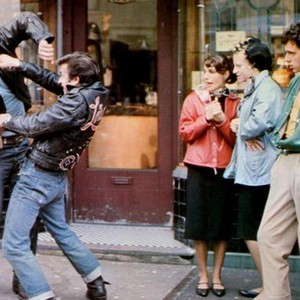 ESCAPE PLAN, (aka THE TOMB), Sylvester Stallone, 2013, ph: Alan Markfield/©Summit Entertainment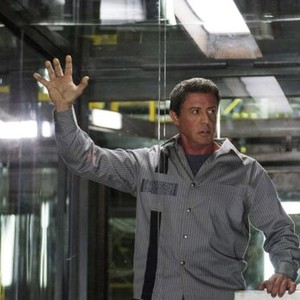 THE LORDS OF FLATBUSH, Henry Winkler, Perry King, Sylvester Stallone, Paul Mace, 1974.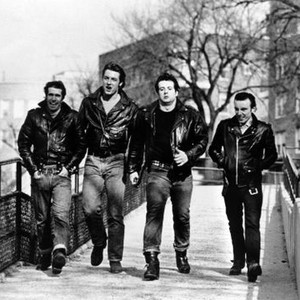 GRUDGE MATCH, from left: Sylvester Stallone, Robert De Niro, 2013. ph: Ben Rothstein/©Warner Bros.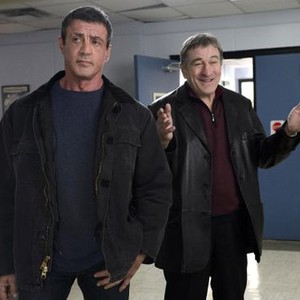 THE EXPENDABLES, from left: Terry Crews, Jason Statham, Sylvester Stallone, Randy Couture, Jet Li, 2010. ©Lionsgate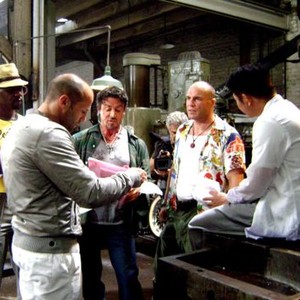 F.I.S.T., Sylvester Stallone (center), 1978, © United Artists/, 5010654, Photo by: (5010654)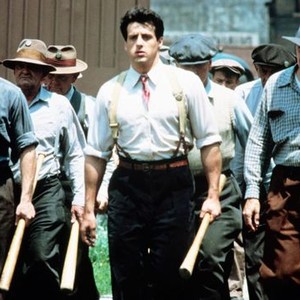 LOCK UP, Sylvester Stallone, 1989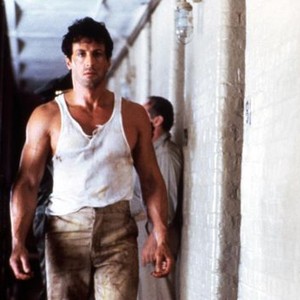 ROCKY II, Sylvester Stallone, Talia Shire, 1979, © United Artists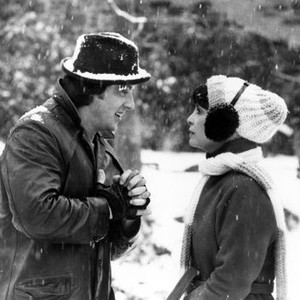 ESCAPE PLAN, (aka THE TOMB), from left: Arnold Schwarzenegger, Sylvester Stallone, 2013. ph: Alan Markfield/©Summit Entertainment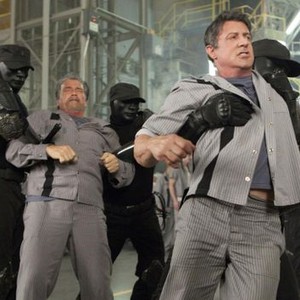 Filmography
Movies
Credit

100%

No Score Yet

Sly
Self,
Executive Producer
-
2023

12%

70%

Expend4bles
Barney Ross (Character)
$8.0M
2023

82%

94%

Guardians of the Galaxy Vol. 3
Stakar Ogord (Character)
$359.0M
2023

88%

96%

Creed III
Producer
$156.2M
2023

38%

71%

Samaritan
Joe (Character),
Producer
-
2022

72%

No Score Yet

Rocky IV: Rocky vs. Drago
Rocky Balboa (Character),
Director,
Screenwriter
-
2021

90%

82%

The Suicide Squad
King Shark (Voice)
$55.8M
2021

60%

67%

Stallone: Frank, That Is
Unknown (Character)
-
2020

26%

81%

Rambo: Last Blood
John Rambo (Character),
Screenwriter
$44.8M
2019

No Score Yet

12%

Escape Plan: The Extractors
Ray Breslin (Character)
-
2019

8%

23%

Backtrace
Sykes (Character)
-
2018

83%

80%

Creed II
Rocky Balboa (Character),
Screenwriter,
Producer
$115.7M
2018

7%

15%

Escape Plan 2: Hades
Ray Breslin (Character)
-
2018

64%

77%

Animal Crackers
Bullet-Man (Voice)
-
2017

No Score Yet

100%

John G. Avildsen: King of the Underdogs
Self
-
2017

85%

87%

Guardians of the Galaxy Vol. 2
Stakar Ogord (Character)
$389.8M
2017

22%

42%

Ratchet & Clank
Victor Von Ion (Voice)
$8.8M
2016

95%

89%

Creed
Rocky Balboa (Character),
Producer
$109.7M
2015

4%

48%

Reach Me
Gerald (Character)
-
2014

31%

48%

The Expendables 3
Barney Ross (Character),
Screenwriter
$39.3M
2014

No Score Yet

67%

The Go-Go Boys: The Inside Story of Cannon Films
Unknown (Character)
-
2014

31%

46%

Grudge Match
Henry "Razor" Sharp (Character)
$29.8M
2013

42%

61%

Homefront
Screenwriter,
Producer
$20.1M
2013

50%

55%

Escape Plan
Ray Breslin (Character)
$25.1M
2013

45%

39%

Bullet to the Head
Jimmy Bobo (James Bonomo) (Character)
$9.5M
2012

67%

67%

The Expendables 2
Barney Ross (Character),
Screenwriter
$85.0M
2012

14%

41%

Zookeeper
Joe the Lion (Voice)
$80.4M
2011

41%

64%

The Expendables
Barney Ross (Character),
Director,
Screenwriter
$103.0M
2010

No Score Yet

31%

Kambakkht Ishq
Self
$1.4M
2009

No Score Yet

67%

Amerika Idol
Unknown (Character)
-
2009

37%

69%

Rambo
John Rambo (Character),
Director,
Screenwriter,
Producer
$42.7M
2008

78%

76%

Rocky Balboa
Rocky (Character),
Director,
Writer
$70.3M
2006

67%

58%

Shade
Dean "The Dean" Stevens (Character)
$24.7K
2003

45%

25%

Spy Kids 3: Game Over
The Toymaker (Character)
$111.8M
2003

13%

34%

Avenging Angelo
Frankie Delano (Character)
-
2002

18%

28%

Eye See You
Jake Malloy (Character)
-
2002

14%

33%

Driven
Joe Tanto (Character),
Writer,
Producer
$32.6M
2001

11%

28%

Get Carter
Jack Carter (Character)
$15.0M
2000

92%

52%

Antz
Weaver (Voice)
$90.7M
1998

75%

67%

Cop Land
Sheriff Freddy Heflin (Character)
$44.9M
1997

7%

15%

An Alan Smithee Film: Burn, Hollywood, Burn
Self
$43.9K
1997

26%

37%

Daylight
Kit Latura (Character)
$32.9M
1996

22%

30%

Judge Dredd
Judge Joseph Dredd (Character)
$34.7M
1995

16%

45%

Assassins
Robert Rath (Character)
-
1995

10%

29%

The Specialist
Ray Quick (Character)
$55.2M
1994

62%

66%

Demolition Man
John Spartan (Character)
$57.2M
1993

68%

52%

Cliffhanger
Gabe Walker (Character),
Screenwriter
$80.5M
1993

14%

21%

Stop! Or My Mom Will Shoot
Sgt. Joe Bomowski (Character)
$26.6M
1992

11%

63%

Oscar
Angelo "Snaps" Provolone (Character)
$23.5M
1991

31%

31%

Rocky V
Rocky Balboa (Character),
Screenwriter
$40.1M
1990

31%

50%

Lock Up
Frank Leone (Character)
$20.3M
1989

31%

52%

Tango & Cash
Lt. Raymond Tango (Character)
$61.8M
1989

41%

45%

Rambo III
John J. Rambo (Character),
Writer
$53.7M
1988

32%

49%

Over the Top
Lincoln Hawk (Character),
Screenwriter
$14.0M
1987

18%

43%

Cobra
Lieutenant Marion "Cobra" Cobretti (Character),
Screenwriter
$47.5M
1986

39%

80%

Rocky IV
Rocky Balboa (Character),
Director,
Writer
$125.4M
1985

33%

60%

Rambo: First Blood Part II
John J. Rambo (Character),
Writer
$150.2M
1985

20%

35%

Rhinestone
Nick Martinelli (Character)
-
1984

0%

39%

Staying Alive
Director,
Producer,
Screenwriter
-
1983

86%

85%

First Blood
Rambo (Character),
Writer
-
1982

65%

74%

Rocky III
Rocky Balboa (Character),
Director,
Writer
-
1982

71%

55%

Nighthawks
Deke DaSilva (Character)
-
1981

70%

71%

Victory
Captain Robert Hatch (Character)
-
1981

70%

82%

Rocky II
Rocky Balboa (Character),
Director,
Writer
-
1979

73%

56%

F.I.S.T.
Johnny Kovak (Character),
Screenwriter
-
1978

40%

44%

Paradise Alley
Cosmo Carboni (Character),
Director,
Screenwriter
-
1978

92%

69%

Rocky
Rocky Balboa (Character),
Writer
-
1976

68%

72%

Farewell, My Lovely
Jonnie (Character)
-
1975

82%

63%

Death Race 2000
"Machine Gun" Joe Viterbo (Character)
-
1975

50%

67%

The Prisoner of Second Avenue
Youth in Park (Character)
-
1975

64%

43%

The Lords of Flatbush
Stanley Rosiello (Character)
-
1974

No Score Yet

No Score Yet

Rebel
Jerry Savage (Character)
-
1974
TV