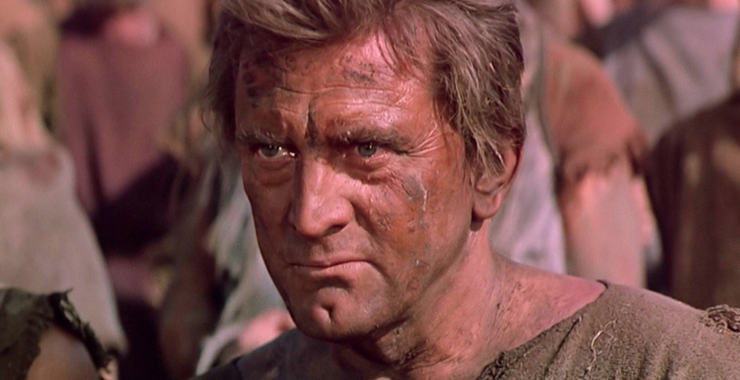 CLIP 1:46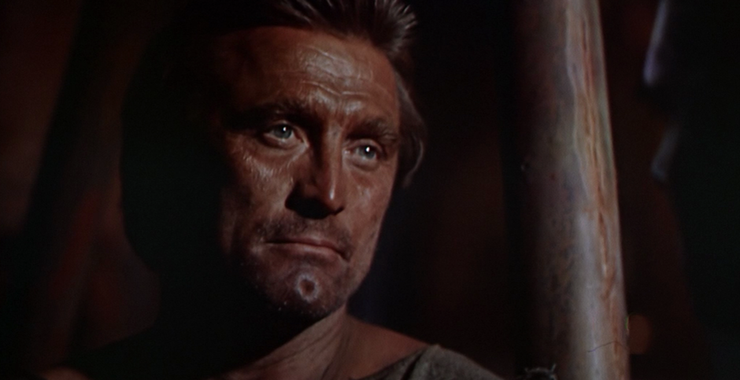 CLIP 2:21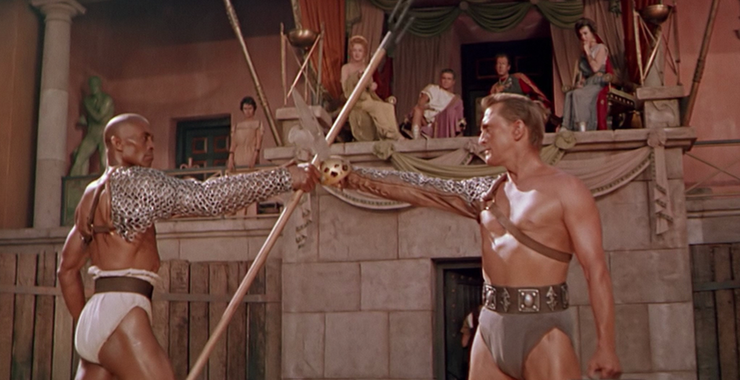 CLIP 2:11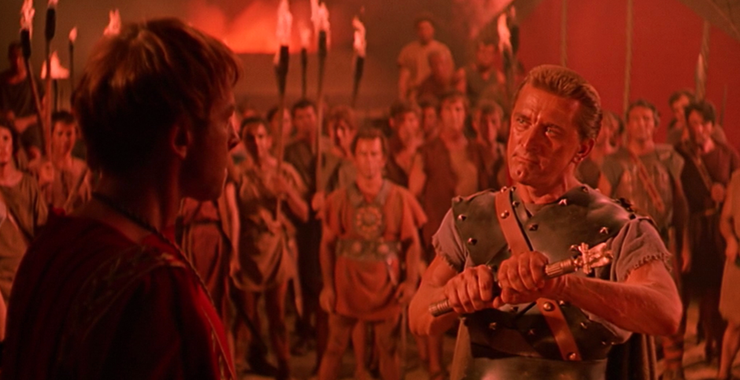 CLIP 2:43
Play all videos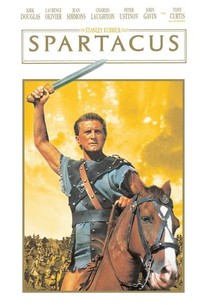 Spartacus
1960, History/Drama, 3h 4m
63 Reviews
50,000+ Ratings
What to know
Critics Consensus
Featuring terrific performances and epic action, Kubrick's restored swords-and-sandals epic is a true classic. Read critic reviews
Rate And Review
Spartacus videos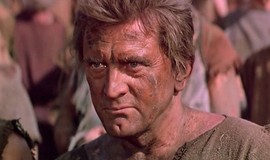 Spartacus: Official Clip - I'm Spartacus
CLIP 1:46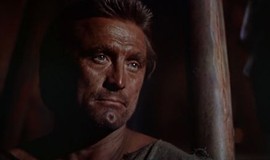 Spartacus: Official Clip - Crassus Identifies Spartacus
CLIP 2:21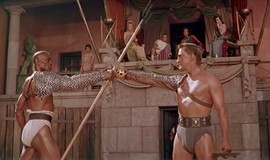 Spartacus: Official Clip - Fight to the Death
CLIP 2:11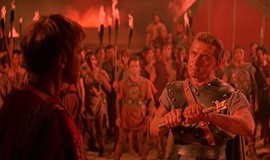 Spartacus: Official Clip - Breaking Glabrus' Power
CLIP 2:43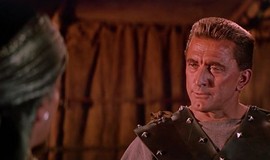 Spartacus: Official Clip - Death Is the Only Freedom
CLIP 3:00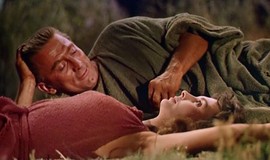 Spartacus: Official Clip - I Want to Know
CLIP 2:58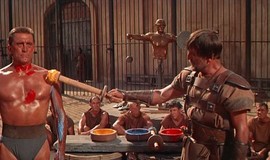 Spartacus: Official Clip - Gladiator Training
CLIP 2:45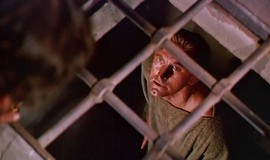 Spartacus: Official Clip - I'm Not an Animal
CLIP 2:12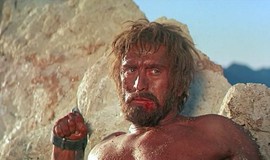 Spartacus: Official Clip - Spartacus Is Sold
CLIP 3:00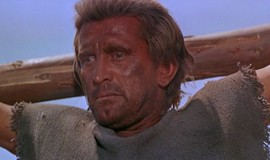 Spartacus: Official Clip - Goodbye My Life
CLIP 2:12
Movie Info
The rebellious Thracian Spartacus, born and raised a slave, is sold to Gladiator trainer Batiatus. After weeks of being trained to kill for the arena, Spartacus turns on his owners and leads the other slaves in rebellion. As the rebels move from town to town, their numbers swell as escaped slaves join their ranks. Under the leadership of Spartacus, they make their way to southern Italy, where they will cross the sea and return to their homes.
Rating: PG-13

Genre: History, Drama, Action

Original Language: English

Director: Stanley Kubrick

Producer: Edward Lewis

Writer: Howard Fast, Dalton Trumbo, Calder Willingham

Release Date (Theaters): original

Release Date (Streaming):

Box Office (Gross USA): $1.7M

Runtime:

Distributor: Universal Pictures

Production Co: Universal Pictures, Bryna Productions

Sound Mix: Magnetic Stereo 6 Track, Stereo

Aspect Ratio: Scope (2.35:1)
News & Interviews for Spartacus
Audience Reviews for Spartacus
An underappreciated Kubrick effort. This is the epic that you just want to keep going and keep going and keep going. The entire cast is tremendous especially Kirk Douglas in his "career role".

Stanley Kubrick's Spartacus is, in many ways, a remarkable achievement. Centered on the slave rebellion that threatened Rome, Spartacus is a true swords-and-sandals epic. The performances, the script, the set design, the costumes, everything comes together to make a finely executed period piece. What makes Spartacus work the most is the exceptional cast, all of whom inject the film with an undeniable sense of life, charm, and even whit. Especially impressive was Laurence Olivier, whose nuanced portrayal gave us a sort of antagonist that was ahead of his time, complex in his machinations. He was matched well by Kirk Douglas, but also Charles Laughton, whose grounded presence and affable nature contrast against Olivier's dark intensity, making for an especially interesting dynamic. The script is also intelligently written, penned by one of the famed Hollywood 10 (writers blacklisted during the McCarthy-era). It provides us with great dialogue, and fills the story with interesting characters. This is not to say there's no clichés to be found, I found the romance rather contrived (as was very common for this time period), but its overall tone and end note represent a notable departure from other films of that era. Spartacus has largely aged well. The action scenes are still impressive to today, and its world building more than rivals films of today, with an un-paralleled scope. The film's romantic elements are a bit dated, and the film does get dragged down from time to time in its own melodrama, but all-in-all, it more than holds its own to any epic of today. 4/5 Stars

An early Stanley Kubrick masterpiece. Dispite doesn't present very much the style of the filmmaker. Fresh.

"Spartacus" isn't necessarily a Kubrick essential, seeing how it lacks many of his trademarks and signatures that are famous today, but it is still a fantastic sword-and-sandals epic made for a mainstream audience (even though its blacklisted screenwriter, Dalton Trumbo, caused many of the post-McCarthy period to discourage people from seeing the film.) Clocking in at just over 3 hours, the film beautifully chronicles the rise and efforts of gladiator/slave Spartacus to bring the value of freedom and morality to a Rome full of spoiled politicians and aristocrats. However, the film does have some noteworthy layers of moralizing that elevate it beyond your average epic. Though the film ends on a rather bleak (and realistic) note, it delivers its messages of the importance of values such as dignity or honor, especially by concentrating its sights on two snobby members of the privileged Roman elite, Senator Gracchus and slave trader Batiatus, making two remarkable and rather unexpected character archs. All the while this serves as a great allegory on the actual state of the US during McCarthyism (the famous "I'm Spartacus!" scene) and offers plenty of religious symbolism with crucifixion and martyrdom. The cinematography does its job even if it will occasionally seem a bit stifled, considering Kubrick shot most of this film in a studio. The music itself was very forgettable; I can't understand why North was given so much acclaim for his score. It's just standard "epic" noises being cranked out by an orchestra, and the only leitmotif that was moderately touching, the romance between Spartacus and his lover, is run to the ground. Despite these quirks "Spartacus" still emerges as an extraordinary 1960 epic film given to us by the master Stanley Kubrick. Since his identity as a rising great director was marked by the commercial success of this film, it's definitely worth watching even if you're not into 3-hour long epics.
See Details