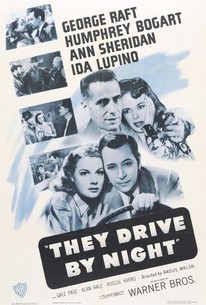 They Drive by Night
1940, Drama, 1h 33m
24 Reviews
1,000+ Ratings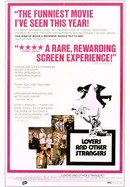 Lovers and Other Strangers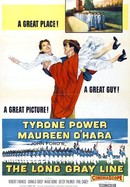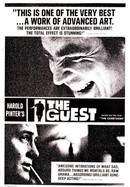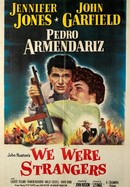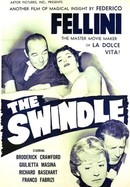 Where to watch
Rent/buy
Rent/buy
Rent/buy
Rate And Review
They Drive by Night Photos
Movie Info
Brothers Joe (George Raft) and Paul Fabrini (Humphrey Bogart), who are delivery-truck drivers, push themselves hard trying to run their own business. One night, a fatigued Paul falls asleep behind the wheel, demolishing the truck and losing an arm. Joe is then offered a job by a truck company owner (Alan Hale) whose wife, Lana (Ida Lupino), falls for Joe. Lana kills her husband to be with Joe, but when he refuses her advances because he loves Cassie (Ann Sheridan), Lana frames him for murder.
Audience Reviews for They Drive by Night
The film never fully hits 4th gear on any of the two major storylines: discourse on the abuses truckers face and romantic melodrama. But, excellent performances, direction, and dialogue make this a trip worth taking.

I don't know why there was a fascination with truck drivers in the 40s, but the movies about them always turned out great. This movie is no exception, and it has a great cast.

a wonderful film. raft and bogart make a solid team and the subject matter is one that most people would never think could make a solid drama. the script is the strength of the film and the acting was superb. The film has layers to it that have to be peeled back to be appreciated.

a neglected classic directed by raoul walsh (who also handled the ultimate james cagney gangster classic "white heat"), a star-studded flicks with good wisecrackers from its appealing cast. it's a story about a pair of trucker brothers(raft and bogart) who take the risk of having everything expropriated by the scrivener just to strive for the chances to rise high...then with a twist, everyone seems to obtain what he/she desires at the first place except the dame (lupino) who has an intense crush on george raft's character, consequent with murder, un-requited love and heart-twenching insanity. the first issue with this movie is that it's departed into two gendres of storylines which have been re-blended into one piece: social drama and meldromatic noir. it could be deemed as one flick before humprey bogart's crippling accident. a quaint social drama which discusses the bloody grimness about the prole trucking business, the labour and sweat from the working men, also emblemished with the pleasant romance between raft and ann sheridan, particularly their witty flirtation about "red means stop"...and sheridan utters her quick wits as the dainty waitress whom the customers drool over. lack of his usual mystic aura, bogart still gives a nice performance of a tough trucker even it's not quite riveting, and raft is quite in the right niche of his ambitiously clever truck leader with charisma. the three of them all inspire audience's empathetic approval of their hardship and occupational dignity..a peacefully cozy scenarios with likable characters that shelter you in an easefully relaxed atmosphere.... it all works harmoniously until the emergence of the sharp-tongued spunky ida lupino takes the spotlight from everyone who turns out to be lackluster compared to lupino's deliriously edgy performance as the love-struck rich wife who desperately craves for raft then disposes of her own husband to facilliate herself to court him, eventually ends up in a straitjacket. no one could ignore her running-amok scene in the court room that sets her overnight reputation. this twist transforms the whole flick into a semi-film-noir which is quite uneven. besides it's dealt with thick melodramaticity..(accordingly it was recycled from the plotline of bettie davis' "border town" with paul muni from warner bros.....) but the arrangement of lupino's doom is a bit too coincidental just to deliberately grant audience a crowd-pleasing happy ending. sketchily "they drive by night" is a well-acted movie which is a bit un-usual and deserves more credits and applauds toward today. and it has enough social topicality and flamy dramatization to keep your interests throughout the whole flick. it's worthy taking a view in holiday just to shift into a congenial mood.
See Details