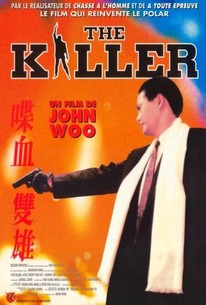 The Killer
1989, Crime/Drama, 1h 50m
41 Reviews
25,000+ Ratings
What to know
Critics Consensus
The Killer is another hard-boiled action flick from John Woo featuring eye-popping balletic violence and philosophical underpinnings. Read critic reviews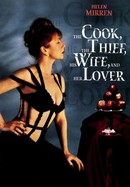 The Cook, the Thief, His Wife and Her Lover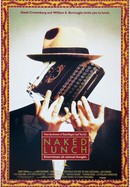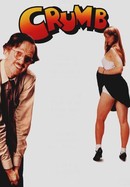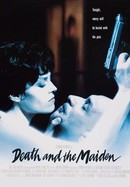 Rate And Review
Movie Info
Mob assassin Jeffrey (Chow Yun-Fat) is no ordinary hired gun; the best in his business, he views his chosen profession as a calling rather than simply a job. So, when beautiful nightclub chanteuse Jennie (Sally Yeh) is blinded in the crossfire of his most recent hit, Jeffrey chooses to retire after one last job to pay for his unintended victim's sight-restoring operation. But when Jeffrey is double-crossed, he reluctantly joins forces with a rogue policeman (Danny Lee) to make things right.
Rating: R

Genre: Crime, Drama

Original Language: Chinese

Director: John Woo

Producer: Hark Tsui

Writer: John Woo

Release Date (Theaters): original

Release Date (Streaming):

Runtime:

Distributor: Criterion Collection, Fox Lorber, Buena Vista Home Video (BVHV)

Production Co: Golden Princess Film Production Limited, Magnum, Film Workshop Ltd.

Sound Mix: Mono
News & Interviews for The Killer
Audience Reviews for The Killer
John Woo's 1989 Hong Kong film "The Killer" starring Chow Yun-Fat is a very stylish action film that takes many cues from Hollywood action pictures of the era and may as well be influenced by the violence of Sam Peckinpaugh films. The film includes many elements that Woo would use in Hollywood on films like "Face/Off" and "Mission Impossible II" like using slow motion to capture action scenes and compelling Mexican standoffs obviously influenced by Sergio Leone. Chow plays an assassin that goes by the name Ah-Jong, who gets his assignments from Fung Sei (Chu Kong), he recieves unregistered guns, altered bullets, money and a picture of his target. Sei recieves his orders from the Triad and Wong Hoi (Fui-On Shing). While assassinating a target in a nightclub he inadvertently blinds a beautiful young singer named Jennie (Sally Yeh). Ah-Jong starts attending all Jennie's shows and begins a relationship with her. He wants to help her regain her sight so he accepts one more job from Sei at the price of $1.5 million Hong Kong and then he promises to disappear. He is given a picture of Hoi's uncle and completes the job at a local festival, but unbeknownst to Ah-Jong, there are ton of police protection there and Inspector Li (Danny Lee) is able to spot him in the water. Landing on a beach Ah-Jong is double-crossed by Hoi and his men are killed just as Li and his partner are landing on the beach to arrest Ah-Jong. A little girl is caught in the crossfire and Ah-Jong goes out of his way to rescue that girl and take her to the hospital. Li follows Ah-Jong to the hospital where an interesting Mexican standoff takes place in the emergency room as the doctors work on the little girl to revive her in the center of the screen. Li notices the joy and compassion on Ah-Jong's face as the girl is revived. Li usually works on intutition and that gets him pretty far in the film. He argues with his partner that Ah-Jong is not a cold blooded killer, but a compassionate assassin. Li realizes that he would never shoot a police officer. Sei and Ah-Jong represent a dying breed of the Triad that built their reputations on honor and loyalty. The two have a deep resounding respect for one another and a friendship. Li and Ah-Jong soon become aware that they must work together to defeat Hoi and his henchmen. Like most action films, men come out of doorways, windows, stairwells and just about anywhere on camera and are only on-screen for a few seconds before they are shot dead. The guns have almost an unlimited number of rounds to fire and the only time that is questioned is when it is vital to the storyline and the drama. There are many hints that this is almost a direct descendent of Jean-Pierre Melville's "Le Samourai" and it's a nice homage. Great action sequences that consume most of the story, the best scenes involve Li and Ah-Jong becoming closer and the Mexican standoff in Jennie's apartment as she makes tea for the two of them not knowing they have their guns drawn at one another.

Woo's American films don't really do him justice because now that I've seen "The Killer" I understand why he's held in such high regard as an action director. The staging of each shootout is rather ingenious and Woo's obsession with duality in criminals and police officers doesn't ever feel too forced here.

John Woo's visceral action masterpiece The Killer is his finest directorial effort. Brilliantly acted with an exhilarating storyline, Woo delivers a film that is one of the finest examples of Asian action cinema. Chow Yun Fat is magnetic as Ah Jong, a professional assassin who gets double crossed by his employer. For action fans, this is one of the best films that you can watch. Brilliantly filmed, with memorable action sequences and a well thought storyline, which is simple in its execution, yet is highly engaging from start to finish, due to John Woo's kinetic directorial style. John Woo is famous for making pictures that are highly stylish, focusing on specifics in many scenes, such as slow motion and fast paced shoot 'em up sequences. Although nowadays, that style has been slightly overdone, Woo makes it his trademark, and makes the best use of such methods of filmmaking. The result is displayed here, and what's shown is a thrill a minute action flick that brilliantly uses its visuals to enhance the viewer's experience. I've seen many foreign action films, but none have the power that The Killer has. Woo would later direct, bolder action films, but none have the character that this film possesses. The reason is simply put, that this film is raw, gritty and ultimately more intense. John Woo's later work would be more polished with emphasis on complex stories, and excessive effects. However here, everything is handled in a way that, it does show Woo's unique directorial style, while not overwhelming you with excessive slow motion and other effects that would be a standout in his future efforts. This is John Woo's cinematic masterpiece, a brilliant, piece of cinema that relies on memorable sequences of well thought out action, and a simple plot to create something that you can just immerse yourself in, a strap in for a highly entertaining ride from start to finish. You won't find a finer film of the stature.

A fabulous action drama. The actors do a great job, the story keeps you on the edge of your seat, and the action is so overwhelming, it's hard not to love this movie. There are also some comedic moments. This was a very entertaining movie, and I recommend it.
See Details