Partner
(1968)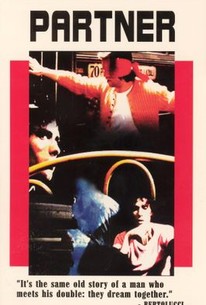 Movie Info
Bernardo Bertolucci was obviously influenced by the films of Jean-Luc Godard and the worldwide political upheavals of 1968 while assembling his feature-film Partner. This unorthodox adaptation of Dostoevsky's The Double studiously avoids traditional linear storytelling and exposition techniques. Pierre Clementi stars as a repressed young student who concocts a radical alter ego for himself. As the student's two faces argue polemics, Bertolucci uses the opportunity to take freewheeling critical potshots at all forms of political ideology. Not all of Partner makes sense, but the film will command the viewer's interest from beginning to end.
Critic Reviews for Partner
Audience Reviews for Partner
An inspiration for Fight Club, for sure, Bertolucci's film is, undoubtedly, an art film. The narrative is almost non-existent, and the plot is thin. It follows little logic and seems a compilation of visualized ideas. Of course, there's nothing wrong with this, but it's important to know that you aren't getting the dramatic punch you might from the director's other films. Seems more of a Godard picture than Bertolucci's later works. Still recommended.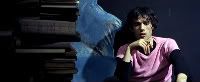 El Hombre Invisible
Super Reviewer
Partner Quotes
There are no approved quotes yet for this movie.