Murders in the Rue Morgue
(1932)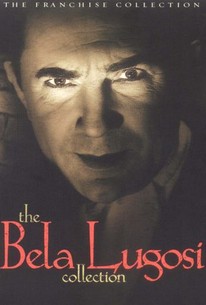 Murders in the Rue Morgue Videos
Murders in the Rue Morgue Photos
Movie Info
Having missed the opportunity to direct Frankenstein for Universal, Robert Florey was offered Murders in the Rue Morgue as a consolation, whereupon he transformed a pedestrian property into a minor classic. Owing more to Cabinet of Dr. Caligari than to Edgar Allen Poe, the film stars Bela Lugosi as Doctor Mirakle (accent on the second syllable), a carnival sideshow entertainer who doubles as a mad scientist. Kidnapping prostitutes off the Paris streets, Mirakle endeavors to mix their blood with that of his pet gorilla. His experiments will forever be doomed to failure, however, until he is able to obtain the blood of a virgin -- and that's where Camille L'Espanye (Sidney Fox) comes into the picture. When Mirakle's monkey kidnaps Camille and murders her mother, suspicion immediately falls upon the girl's sweetheart, starving artist Pierre Dupin (Leon Waycoff, later known as Leon Ames). But by using the deductive skills displayed in the original story by Poe's master detective C. Auguste Dupin, our hero not only proves his innocence, but rescues the helpless heroine from Mirakle's clutches.
Rating:
NR
Genre:
, , ,
Directed By:
Written By:
On DVD:
Runtime:
Studio:
Passport
Critic Reviews for Murders in the Rue Morgue
Audience Reviews for Murders in the Rue Morgue
In the 1930s, Universal was at the forefront of Horror Cinema. Beyond their famous parade of Movie Monsters, they also made some other quite good horror films, three of which were adaptations of Edgar Allen Poe stories. This one, is quite good, with Bela Lugosi playing the creepy villain, and some fantastic cinematography with swift camera movements, some unique camera placements (I really liked the swing shot), and a style very reflective of the German Expressionism movement (like much of the Universal Films). It also didn't shy away from death, with some gruesome murder scenes you really didn't see in some of these earlier horror films. Interesting to note that the director and Lugosi originally wished to make "Frankenstein", only to be reassigned by Universal to this picture, it may not have been as successful as that film, but it is still excellent.
Ken Scheck
The title makes this movie sound like something exciting, but it's not. Lugosi plays a mad scientist who has a circus act where he exhibits an ape who can "talk". The ape cannot talk, he just pretends that he knows what it's saying. I'm sure the audience was asking for their money back after that. He has some crazy idea about how people are descended from apes and he wants to make people more like apes, so he kidnaps girls and murders them when his experiments don't work out. The story is stupid, the characters are stupid, I didn't care for this movie at all, I don't know why they included it in the universal monsters collection.
Bela Lugosi stars as "Dr. Mirakle," a carny scientist with a trained ape and a penchant for conducting medical experiments on prostitutes, in this loose but effective adaptation of Poe's short story. It's fascinating to consider that the villain here is a foreigner with a unibrow who preaches evolution, and the "good people" he terrorizes are closeminded and casually racist. Also interesting for the bestiality subtext, and the fact that this gorilla-abducts-white-woman tale predates KING KONG.
Murders in the Rue Morgue Quotes
There are no approved quotes yet for this movie.
Discussion Forum
Discuss Murders in the Rue Morgue on our Movie forum!