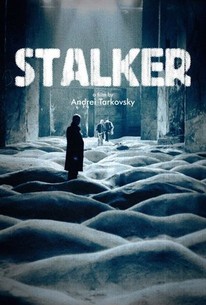 Stalker
1979, Sci-fi/Adventure, 2h 43m
43 Reviews
25,000+ Ratings
What to know
Critics Consensus
Stalker is a complex, oblique parable that draws unforgettable images and philosophical musings from its sci-fi/thriller setting. Read critic reviews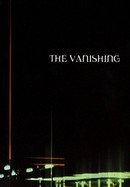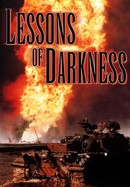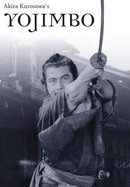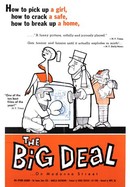 Big Deal on Madonna Street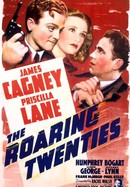 Where to watch
In Theaters
Rent/buy
Rent/buy
Subscription
Rent/buy
Rate And Review
Movie Info
In an unnamed country at an unspecified time, there is a fiercely protected post-apocalyptic wasteland known as The Zone. An illegal guide (Aleksandr Kajdanovsky), whose mutant child suggests unspeakable horrors within The Zone, leads a writer (Anatoliy Solonitsyn) and a scientist (Nikolay Grinko) into the heart of the devastation in search of a mythical place known only as The Room. Anyone who enters The Room will supposedly have any of his earthly desires immediately fulfilled.
Rating: TV14

Genre: Sci-fi, Adventure

Original Language: Russian

Director: Andrei Tarkovsky

Producer: Aleksandra Demidova

Release Date (Theaters): original

Release Date (Streaming):

Box Office (Gross USA): $258.4K

Runtime:
News & Interviews for Stalker
Audience Reviews for Stalker
A movie of uncommon depth, 'Stalker' is poetic, philosophical, and brooding - and certainly not standard science fiction fare. In it, a guide (a 'stalker', Aleksandr Kaydanovskiy) leads a writer (Aleksandr Kaydanovskiy) and a physics professor (Nikolai Grinko) through a mysterious area of devastation known as 'The Zone', in search of 'The Room', which holds the promise of making their deepest desires come true. The Zone is said to hold mortal dangers to those within it, and is also reactive to their presence, shifting in unpredictable ways. The film is highly allegorical though, and while the trio face murky subterranean horrors, they don't seem to be of the alien kind, but within the mind instead, those associated with the existential condition, and living in a modern world under a totalitarian regime. In this the film seems to deviate, and in more explicitly dark, introspective ways, from the original novel by the Strugatsky brothers (who as an aside, wrote some fantastic fiction aside from 'Roadside Picnic' - check out 'The Doomed City', 'Definitely Maybe', and 'The Dead Mountaineer's Inn' among others). The film is Kafkaesque, and it's also slow and ponderous, too much so for some viewers. I found that the pace and visuals of devastation to be meaningful, underscoring the bleakness of their lives, and allowing for the quiet of deeper thought. The dialogue is fantastic throughout the movie, and clearly shows the struggle of the intelligentsia in this 'brave new world' of Communism. The writer observes that to be effective, he must be tormented and unsure of himself, that is, the moment he thinks he's a genius and has it made, he's no longer a great writer. Furthermore, "It's impossible to write, thinking all the time of success or failure. But if no one is going to read me in one hundred years, why the hell should I write at all?" He also describes being put through the wringer, at first thinking he will change the world with his words, and then finding out that the world has changed him, and will soon forget him, channeling the angst of Russian authors from Dostoevsky to Grossman. The physicist, on the other hand, fears being denounced by a fellow scientist, accused of disloyalty to the Party for personal reasons, which was a very real problem under Stalin. He wants to destroy the Room, recognizing that it will eventually lead to disaster in the form of absolute power granted to some lunatic, and how true this is. Meanwhile, the stalker is severely disillusioned by the cynicism and impotence of these intellectuals. There are few actors, but each turns in a soulful performance, including the three leads but also the stalker's wife (Alisa Freyndlikh) - check out her late scene speaking to the camera, and while emotional, getting around to lighting a cigarette. The scene where the stalker walks with her through a stark, desolated landscape, with their legless daughter on his shoulders, nuclear reactors in the background, and music playing that's reminiscent of Pink Floyd, is very powerful, and stuck with me. In my view, The Zone and the journey to get to it simply represents life in the USSR - a wasteland in the literal and symbolic sense, one with hidden dangers everywhere, and whose rules defy logic, and may change in an instant. One needn't look to extraterrestrials to have created such a place. The trio never enter The Room, but do you really believe it exists? A room where all one's wishes come true, while living under a soul-crushing totalitarian regime? It's a pipe dream. This journey to Oz is not along a yellow brick road, but through a nuclear hellscape. And yet, there is hope, and a message of perseverance. Tarkovsky gives us the Buddhist concept that those that are soft and flexible will survive, whereas that which is hard and strong is close to breaking, and dying. "When a man is just born, he is weak and flexible. When he dies, he is hard and insensitive. When a tree is growing, it's tender and pliant. But when it's dry and hard, it dies. Hardness and strength are death's companions. Pliancy and weakness are expressions of the freshness of being. Because what has hardened will never win." In the little girl's paranormal capabilities following her reading Tyutchev's poem on love at the end, I also see a message of transcendence, that the youth of tomorrow will be capable of things that can't be conceived of today. Can miracles still exist, and will the Russian people someday be free? Powerful. A few more quotes: On art: "But imagine some antique pot displayed in a museum. It was used at its time as a receptacle of food leftovers, but now it's an object of universal admiration for its laconic pattern and unique form. Everyone goes oh! and ah! And suddenly it turns out that it's not antique at all, that some joker has palmed it off on the archeologists just for fun. Strange as it may seem, the admiration dies off. Those connoisseurs..." On music, and meaning: "You were talking recently about the meaning of our life, of the unselfishness of art. Take music, for instance. Less than anything else, it is connected to reality, or if connected at all, it's done mechanically, not by way of ideas, just by a sheer sound, devoid of any associations. And yet, music, as if by some miracle, gets through to our heart. What is it that resonates in us in response to noise brought to harmony, making it the source of the greatest delight which stuns us and brings us together? Why is all this necessary? And above all, for whom? You'll reply: 'For no one and no reason.' No. I doubt that. For everything in the final reckoning has a meaning. A meaning and a reason." On love, the poem 'Dull Flame of Desire' by Fyodor Tyutchev: "I love those eyes of yours, my friend, Their sparkling, flashing, fiery wonder; When suddenly those lids ascend, Then lightning rips the sky asunder; You swiftly glance, and there's an end; There's greater charm, though, to admire When lowered are those eyes divine In moment's kissed by passion's fire; When through the downcast lashes shine The smoldering embers of desire..." Lastly, reflecting a sense of gratitude, but needing more, by Arseny Tarkovsky, father of the director. "Now the summer is passed, It might never have been; It is warm in the sun, But it isn't enough; All that I could attain, Like a five-fingered leaf, Fell straight into my hand, But it isn't enough; Neither evil nor good Has yet vanished in vain; It all burned and was light, But it isn't enough; Life has been like a shield And has offered protection; I have been very lucky, But it isn't enough; The leaves were not burned, The boughs were not broken; The day shines like glass, But it isn't enough.

Andrei Tarkovsky's Stalker is a brilliant film that I would rank among his very finest works. This is my third film I've seen of his, and aside from the previous two, Andrei Roublev and Solaris, Solaris being my most favorite of his films; I would say that this is my second favorite. Brilliantly crafted, Tarkovsky always brought a subtle, yet engaging touch in the way he made his movies, and that's what I love most about his work. With the other pictures that I've seen, he would tell simple, yet grand stories, evoki9ng a sense of storytelling that was reminiscent of Stanley Kubrick in a way. In fact, I would describe him as the Russian Kubrick. Stalker is a great movie that seems a bit bleak, but is very captivating, as it is shot beautiful black and white, which adds a melancholic surrealistic atmosphere to the tone of movie. Clearly, Tarkovsky tried to capture a certain vibe, and you feel it here. If you love foreign cinema that are breathtaking in scope, films that make you think, and has a simple, yet very good premise, this is a film not to miss. After Solaris, is Tarkovsky's second greatest work, and it's a film that resonates with the human consciousness. This is a superb movie, a flawless piece of cinema, and one of the finest movies that I had the pleasure to watch. Watching more and more of Andrei Tarkovsky's body of work, you begin to realize how great he was at telling superb stories with brilliant performances and incredible direction. His films are works of art, and with Stalker, this is a journey that is worth taking as we travel with the two characters as they travel in search of what they're looking for. This is simply put, filmmaking at its very best, and if you love exceptionally well crafted cinema, then you ought to watch this phenomenal film. The film is long, but it never feels boring because there is just so much in the film that you never realize how long it is. The film is a journey, one that makes you think, and it's a masterwork from a director who has constantly crafted truly superb pictures. Andrei Tarkovsky is one of the rare filmmakers whose filmography is flawless because he hasn't made one bad movie.

Slightly overrated I reckon, it is atmospheric and ambient, but it failed to impress me with it's long running time. I loved the use of ruins as the set, the monochromatic vintage effect within and outside of the zone. The dialogues were deeply meaningful and the characters were all well portrait. The curious long shots were my favourite part, they establish the setting really well and allowed the audience to have a better understanding of the environmnet where the film was set/shot in. It really is worth watching if you can sit through the whole film.

For the record, this is the first time that I have watched an Andrei Tarkovsky film and I must say that it was quite a spellbinding first encounter. Both confusing and enthralling at the same time, "Stalker" is a timeless meditation on beliefs that contradict what's empirically perceived and is also a deep exploration of intellectual apprehension. Part-fantasy, part-science fiction and, in some ways, a quasi-religious discourse, this film is unique not just because of the otherworldly concepts that has established the film's visual texture but also because of the density of what it speaks of. Although painfully slow in its pacing, "Stalker" is never boring because of the quite stunning ideas that it presents. The film, about two tormented intellectuals and how they are guided by the titular character towards the 'Zone' (a place that is said to have the ability to grant wishes), is an adventure of immense consequences. It is a soul-searching trek towards a proverbial 'end of a rainbow' yet it is also a melancholic journey made infinitely more compelling by the characters' constant polemics. At times, I even found the conversations and arguments between the three characters to be even more fascinating than what their mission awaits them. This, I think, is the thing that makes auteurs like Tarkovsky very, very exceptional. Aside from their command of the visuals, they are also in control of which language their films would speak. And in "Stalker's" case, Tarkovsky mainly chose the language of metaphysics to further the film's profound abstraction. With the film mainly concerned about the unanswerable inquiries about the meaning of life and the anxiety of both knowing and feeling too much (represented by the two intellectuals, one a writer and the other a physicist), it was quite obvious at certain times that the characters' utterances are personal musings coming from Tarkovsky himself. At one point, the film has even discoursed about the unselfishness of art and the shallowness of technology (the writer character claimed that technology is nothing but an 'artificial limb' which makes people work less and eat more); with Tarkovsky the auteur at the helm, that particular statement is obviously all too personal that it seem out of place in a film that deals with monolithic ideas about life in the context of despair. But nonetheless, it's also all too refreshing. This is why true auteurs and no one else can best capture intimate artistry both at its most divine and at its most turbulent; they just know it all too well. Now if there's a term that would best describe the feat of creating this film, then I think it would be 'miraculous'. A convergence of imagery and content, "Stalker" is masterful not just because of the technical craftsmanship that comes with it or the weight of its ideas but because of the equal distribution of both and the patience of how they were balanced. And then there are also the locations that have made the film even more special. With the 'Zone' seemingly taking on a life and character of its own as the film progresses, the way the place was visually presented is quite impressive because of how three-dimensional it was. With a naturally pervading sense of unpredictability, acute danger and, ultimately, of spiritual transcendence, the 'Zone' has been the strong backbone of the film. Shooting in ruins, dank tunnels and dark sewers, Tarkovsky and company has molded the reality (or unreality) of the 'Zone' in a way that's mystical yet also consistently dystopian. Also, there were some great performances in it too, particularly that of Aleksandr Kaydanovskiy as the 'stalker' himself. In some ways, the film's final minutes, at least for me, seems to be a subtle commentary regarding the irrationality of religion (with that enduring image of one of the characters wearing a crown of thorns on his head as if emulating Christ) and the outlandish belief towards both the unknown and the unseen. But despite of the film's flowing cynicism, "Stalker" still echoes hope even at its subtlest. Amid the film's overwhelming sense of intellectualism, it has at least succeeded to be emotionally eloquent. Though the film has left many questions in its wake, it offers closure on an emotional level. That, for me, is what's more important.
See Details