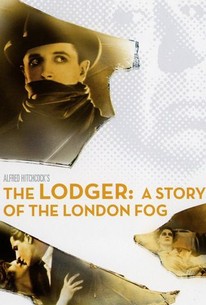 The Lodger
1927, Mystery & thriller/Crime, 1h 31m
25 Reviews
2,500+ Ratings
Where to watch The Lodger
Rent/buy
Subscription
Rent/buy
Watch The Lodger with a subscription on Max, rent on Apple TV, Amazon Prime Video, or buy on Apple TV, Amazon Prime Video.
Rate And Review
The Lodger Photos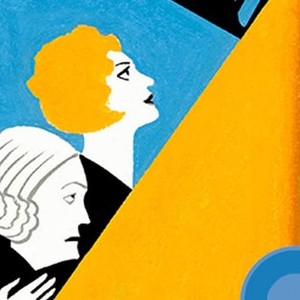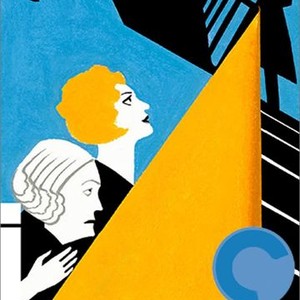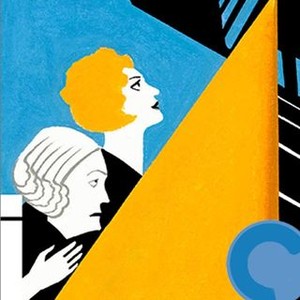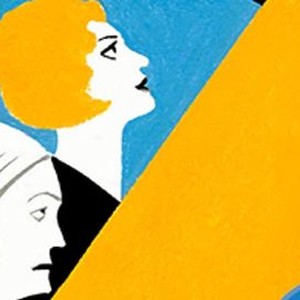 The Lodger (1927)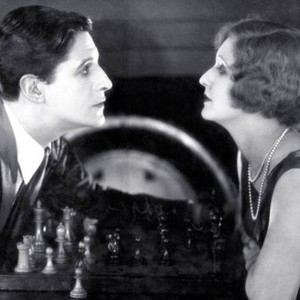 The Lodger (1927)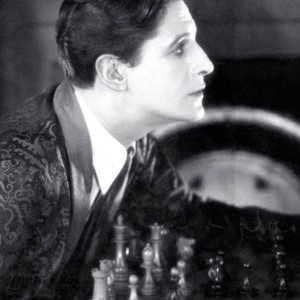 The Lodger (1927)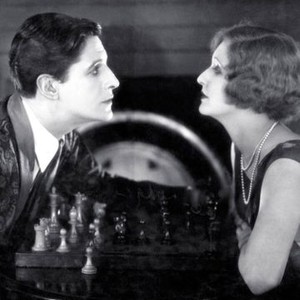 The Lodger (1927)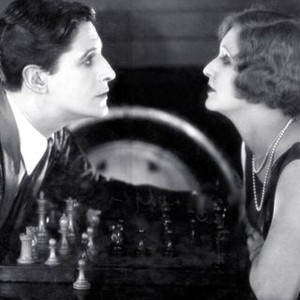 The Lodger (1927)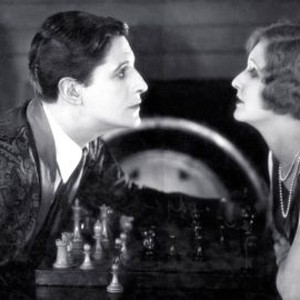 The Lodger (1927)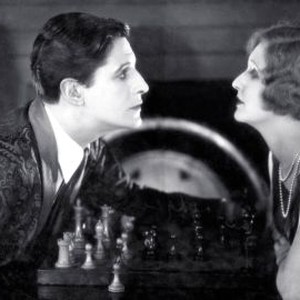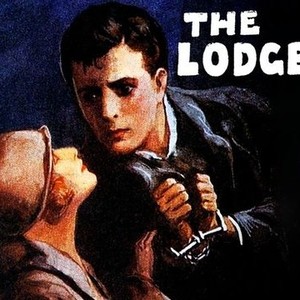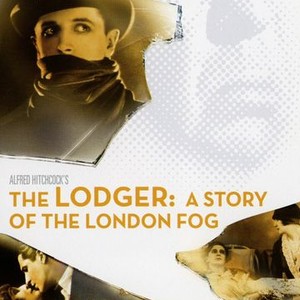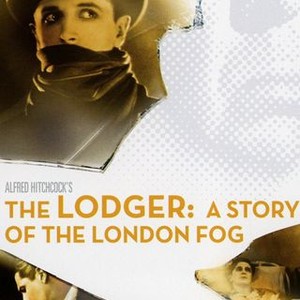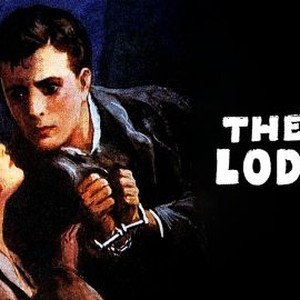 Movie Info
When a landlady (Marie Ault) and her husband (Arthur Chesney) take in a new lodger (Ivor Novello), they're overjoyed: He's quiet, humble and pays a month's rent in advance. But his mysterious and suspicious behavior soon has them wondering if he's the killer terrorizing local blond girls. Their daughter, Daisy (June), a cocky model, is far less concerned, her attraction obvious. Her police-detective boyfriend (Malcolm Keen), in a pique of jealousy, seeks to uncover the lodger's true identity.
Genre: Mystery & thriller, Crime, Drama

Director: Alfred Hitchcock

Producer: Michael Balcon, Carlyle Blackwell Sr.

Release Date (Theaters): original

Release Date (Streaming):

Runtime:

Distributor: Video Yesteryear, Grapevine Video

Production Co: Gainsborough Pictures

Aspect Ratio: 35mm, Academy (1.33:1)
News & Interviews for The Lodger
Audience Reviews for The Lodger
Ah, yes, "The Lodgercal Song", a classic, pseudo-progressive pop rock song by Supertramp. Hey, I'm sorry for that lame joke, but a reference to Supertramp works just fine I suppose, because this film, without having any of those delightfully stuffy accents, is mighty British, and you can tell because its antagonist is inspired by Jack the Ripper. Man, you know that when Alfred Hitchcock is hanging around in a film about staying at someone's place for a while, whether it be a hotel or any other kind of lodge, things are going to get nasty, although I don't figure they knew that when this film came out 23 years before "Psycho". Man, as if "Psycho" wasn't old enough for you, this is not simply a pre-talkie, but Hitchcock's first of a disturbing amount of disturbing thrillers, which isn't to say that it's nearly as disturbing as its follow-ups. Come on, people, this is the 1920s, so don't expect it to have the guts to be as brutal as "Psycho", let alone the actual story of Jack the Ripper. Yeah, yeah, Norman Bates was all kinds of messed up and all, but jeez, Jack just didn't mess around, so I'd like to see this serial killer try to be as intense when he has to deal with censors and, of course, stopping every now and then for us to read. Yeah, it had to have been hard to keep up thrilling momentum back in this time, because although film is a fair prelude to Hitchcock's legendary career as a master of suspense, suspense gets kind of worn down by several aspects in this film. At this time, feature lengths weren't all that high in expectations, yet films still struggled to tighten up their act, and with this particular film, much of what goes shaved off is exposition to get you invested in characters who are distancing enough by being without vocals, until they end up feeling like not much more than devices for the thrills. Needless to say, the thrills are very limited, and quite frankly, that's partly because momentum is as draggy as it is lacking in thoughtful steadiness, as editor Ivor Montagu leaves much fat around the edges through overlong shots, if not repeated visuals, that reflect questionable editing styles, while mere dragging in material reflect questionable storytelling structuring. The film really suffers from much of the uneven pacing that was common in silent films, even thrillers that were ostensibly heavily reliant on momentum, and I reckon it was hard to find a way around that, yet that doesn't make it any less distancing, which isn't to say that common questionable silent film tropes end there. Whether it be attempting to compensate for a lack of flesh-out, or whatever, the film suffers from some classic subtlety issues that may be utilized well enough by Alfred Hitchcock's direction to engage, but often dilute believability, and frequently cheese things up, when backed by hammy visuals that certainly entertain, but more on a comical level than anything. Yeah, pretty much most of the problems that you should expect from this type of dated filmmaking style are present, and prominently so, and as if that's not problematic enough, the story concept itself has predictable setbacks, being thin enough in conflict and momentum in its basic idea, alone. When it comes to the execution, as I've said time and again, the usual silent film problems make the natural shortcomings of an already pretty thin narrative concept all the more glaring, certainly not to where the film fails to entertain, or even engage as a thriller for that matter, yet nonetheless to where you're left with only so much worth remembering. This film is what it is, yet for what it is, it keeps you going through and through, maybe not through all of its problems, but far enough to entertain and intrigue. Make no mistake, intrigue is there, and it wouldn't be if it wasn't already present within the story concept, whose meat is thin, even without being executed so messily, but was never to be completely cleansed from this opus about a humble fellow being taken in by people who are unaware of his dark past, and of the chase by authorities behind him, and when the execution is inspired, it's hard to disregard that. There's not much to Eliot Stannard's undercooked, when not repetitious screenplay, whose characterization is lacking, and whose subtlety is questionable, yet there's still a decent deal of memorable set pieces, as well as even memorable characters, brought to life by the performers, at least in terms of color, rather than dramatic effectiveness. Relying on expressive acting more than verbal performances in this time of admittedly substantially lower acting standards, the performances are often hammy, sometimes unintentionally hilariously so, yet where I was expecting most performances to fall victim to the questionable standards of the time, most everyone is either controlled enough to project the core of their characters more than the underdeveloped writing, or lively enough to charm. Also about as decent as it is dated is, of course, Gaetano di Ventimiglia's photography, which is comfortably framed, as well as clever in its plays on shadows, and continues to keep up good appearances to this day by remasterings that deliver on fitting color palettes. The strengths just mentioned, from the script, to the acting, to the filming, to even the basic story concept itself, are certainly not all that outstanding, even for the time, but they were decent contemporaneously, and still have fair deal of figurative color to this day, and for this, well, you know who deserves credit. I don't know if I would go so far as to boast that Alfred Hitchcock was nearly as innovative with his handling of this thriller as he would go on to be in later, more revered classics, but you can see some of the potential that Hitchcock went on to fulfill throughout his career within this second feature, and first thriller, whose intensity, however limited, is drawn about as much as it can be by Hitchcock's attention to tight stylization and working with most performers in a reasonably grounded fashion. The film is never all that compelling, at least in this day and age, but Hitchcock is able to sustain enough momentum to entertain, and when the plot thickens, intrigue thickens as well, until you're left with a relatively realized and ultimately fair classic of the silent thriller era, despite its predictable problems. Once the fog has lifted, through all the usual silent film problems which range from a lack of development and pacing consistency, to cheesiness and a plot with only so much meat, you can find enough, if you will, "color" to the intriguing story concept, fair script, lively expressive acting, clever photography and relatively effective direction which make Alfred Hitchcock's "The Lodger: A Story of the London Fog" an entertaining, if seriously dated first installment in a classic series of thrillers from the Master of Suspense. 2.5/5 - Fair

I'm starting to think that Hitchcock was better suited for a career of silent films. With no dialogue spoken, Hitch weaves an intricate tale of murder, mass hysteria, jealousy, and the fear that grips the soul that turns man against man. Without the aid of future technology, Hitchcock finds fascinating ways to play with the audience. Whether it be having Ivor Novello walk on a piece of glass, giving the illusion that we are watching him walk on the ceiling above, or really emphasizing every time the lodger picks up a potentially lethal device, a trick used over and over again throughout the ages, this film is very well done. On top of this, Mr. Novello gives quite an unforgettable performance. Brooding, menacing, but with a sweetness underneath it all. It is a fine line, but he walks it masterfully. While not one that you are sure to watch over and over again, it would be a great pick for a friend who gets turned off by "silent pictures." It moves at the pace of its contemporaries and is far better than what passes for most "thrillers" nowadays.

This 1926 early Hitchcock classic, has all the hallmarks of Hitchcock's later classics. And stars the sex-symbol Ivor Novello.

This masterly tale of suspense, fear, paranoia & murder was Hitchcock's first significant critical success. Although not strictly about 'Saucy Jack' himself, Hitchcock is known to have been inspired by the Ripper case to create this masterwork. Be warned : it is silent & in B&W!
See Details