What to know
critics consensus
Fear has an appealing young cast, but their efforts aren't enough to consistently distract from an increasingly overblown - and illogical - teen stalker story. Read critic reviews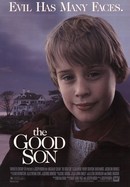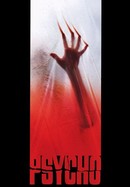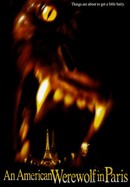 An American Werewolf in Paris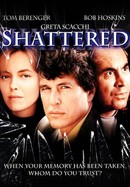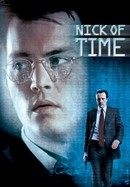 Where to watch
Rent/buy
Rent/buy
Rent/buy
Rate And Review
Movie Info
When 16-year-old Nicole Walker (Reese Witherspoon) meets 23-year-old David McCall (Mark Wahlberg) at a Seattle nightclub, she falls in love. David is exciting and charming, and despite the wide age gap, he wins over Nicole's family -- except for her workaholic father, Steven (William Petersen), who's suspicious of David from the start. His concerns are realized when David turns out to be a violent sociopath who sees Nicole as his possession, and her family home a fortress to be invaded.
News & Interviews for Fear
Audience Reviews for Fear
A Straw Dogs rip - off that is actually pretty effective, because Mark Wahlberg plays a great creep. He's the young stud from the other side of hte tracks who begins dating and then tormenting Reese Whiterspoon's character. The film does a good job of building hostility towards the Wahlberg character, but the payoff does lack.

The decent right-side-of-the-tracks family unit is threatened by local not-so-right-side thug types in this thriller that borrows extensively from Peckinpah's "Straw Dogs" (1971). Wahlberg and Peterson do well as the tension mounts for the big winner-takes-all showdown but the final payoff's a trifle abrupt.

The first hour is nothing to get worked up about, which is why I can't give this a particularly high rating. But do not despair - the ending is sure worth the wait! Reese Witherspoon's character Nicole can sometimes be downright painfully gullible and naïve when it comes to all the crap David is shoving down her throat, but hey, let's be honest here: some teen girls really are.

Laura: What's the big deal? Steve: The big deal, Laura, is that the guy gives me the creeps, and the girl is my daughter. The only way to describe Fear is it's a not so thrilling thriller. It's unoriginal and really offers nothing but what you'd expect. Nicole(Reese Witherspoon) starts dating a seemingly nice guy, David(Mark Wahlberg). Soon her family and eventually her comet to see that he isn't the nice guy he appears to be. Both Witherspoon's and Wahlberg's acting are suspect. This is an early role for both. I normally like Wahlberg, but he just wasn't at all convincing in his psycho role. I can take or leave Witherspoon. Some times she really impresses me and other times she doesn't. This is one of those where she doesn't. Overall I guess it's entertaining enough to hold your attention for awhile, but don't expect anything above average here. David: Hey Mr. Walka!
See Details