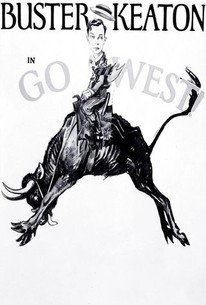 Go West
1925, Comedy, 1h 9m
12 Reviews
1,000+ Ratings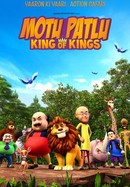 Motu Patlu: King of Kings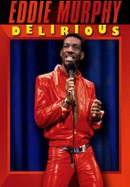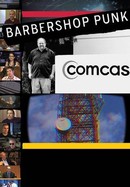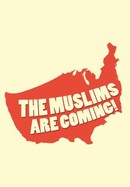 Where to watch
Rent/buy
Rent/buy
Rate And Review
Movie Info
A greenhorn (Buster Keaton) heeds Horace Greeley, hops a freight train and befriends a cow named Brown Eyes.
Audience Reviews for Go West
It is so much fun to see Keaton throw the West upside down as he befriends a jolly cow in a ranch, struggles to arrive in time for lunch and sets a herd of cattle free in the city while trying to make his way as a cowboy, even if hilariously clueless about what he is doing.

Another incredible Buster Keaton film. I found this to be hist most consistent film as far as comedy goes. I may not have laughed as much, even though I still did, but I thought the material was better paced instead of leaving the majority of it for the climax. The story is also surprisingly sweet, the description for this film likens it to Chaplin's films, which are more sentimental and contain a lot more heart. Not to say Keaton's films don't have heart, because they do, it's just that Chaplin's films depended more on that instead of the comedy. Anyway the point is that I agree with the comparisons wholeheartedly. The movie tells the sweet story of Friendless who, obviously, is friendless and how he makes his way to the west, where he gets a job as a COWBOY, a vague job description if you ask me. Anyways, while there he meets and befriends a cow, yes...a cow. Anyway the story is about what he'll do for his one and only friend when Brown Eyes, the cow, is sold off to a slaughterhouse. Hilarity, of course, ensues. And while this may not have the wildest stunts of his career, there are still some really clever and inventive moments. I thought that the climactic scene, while still strong, was probably a little too long. Some of it could've been shortened to benefit the film. That's not really a big complaint when the movie runs 68 minutes, so it still flies by. Anyway, I loved this movie. It's got a charming story and it's really funny so I loved watching this. I had a lot of fun and this is a must-see if you love silent comedy.

"Go West" is not as well-regarded as some other Buster Keaton films such as "The General" and "Our Hospitality," but it's certainly worth seeing. And at only 69 minutes, it doesn't require much of a commitment. Down-on-his-luck "Friendless" heads west (Keaton sure did love train scenes) and grabs some work as a cowboy, despite being a complete novice. He can't ride, can't shoot and can't milk a cow. When he pulls a stone out of a limping cow's hoof and the grateful beast becomes devoted to him a la "Androcles and the Lion," it seems like a sweet gag. Surprising that this idea becomes the central plot -- it's not much to hang a movie on. However, the climatic cattle drive through the streets of Los Angeles is a set piece that can't be missed.

Another Buster Keaton masterpiece, Go West was his personal favorite and is a lesser known of his films but nonetheless a wonderful and touching comedy silent. Buster Keaton is portraying the character "Friendless" as he travels out west in search of a livelihood. Friendless is hired by a local rancher to help out around the farm and care for the animals. He befriends a cow named "Brown Eyes" that he cares for and protects because she seems to be shunned and ignored by the other steers on the ranch. Both outcasts, Friendless and Brown Eyes stick together through the daily life but hope seems lost upon hearing the cattle are headed to slaughter and the lot includes Brown Eyes. Friendless tries to buy her off the rancher but he doesn't have enough money. As they board the cattle on a train to market, Friendless sneaks in with Brown Eyes. On the journey the train is stopped by a group wanting the cattle themselves but the rest of the rancher's entourage fight them off. However, the train is set in motion while no one is on board, no one except Friendless and the thousand cattle. He is able to get the train to town and the cattle follow him and Brown Eyes, through an insane and hilarious journey through town, to the designated stables. In the end he saves the day and is rewarded by the rancher and given anything he wants, guess what he chooses! Keaton challenges Chaplin here for the poetic means to his routine and his character's likeability due to his misfortunes. What a great piece of comedic cinema! Highly Recommended!
See Details