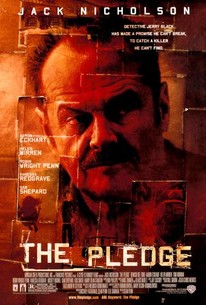 The Pledge
2001, Crime/Drama, 2h 4m
125 Reviews
10,000+ Ratings
What to know
critics consensus
Though its subject matter is grim and may make viewers queasy, The Pledge features an excellent, subtle performance by Jack Nicholson. Read critic reviews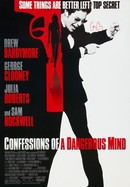 Confessions of a Dangerous Mind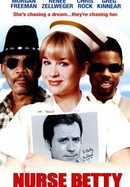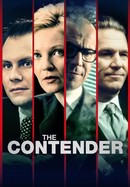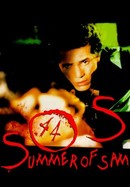 Where to watch
Rent/buy
Free
Subscription
Rent/buy
Rate And Review
Movie Info
On the day of his retirement, detective Jerry Black (Jack Nicholson) accepts a gift -- an airline ticket to Mexico. But when the body of a murdered eight-year-old girl is discovered in the mountains, Jerry offers his expertise at the crime scene. When an ambitious younger cop wrenches a dubious confession from a simple-minded suspect, the case is closed... but not for Jerry.
News & Interviews for The Pledge
Audience Reviews for The Pledge
An exceptional character study that grows incredibly suffocating as it leads us to ponder the real motivations behind its protagonist's actions, relying on one of the best performances in Jack Nicholson's career and culminating in a haunting, bitter and fittingly ironic conclusion.

Sean Penn directed this interesting story about the innate fear of ageing, wrapped inside of a murder mystery/hunt for a killer, with a tiny bit of "fuck you" to the culture that makes objects of women (whatever their age) on the side. Because it's Penn there's plenty of quality character actors here (it's a damned acting smorgasbord!), with actor showcase scenes (unnecessary for the story but allowing the actors to preen some) scattered about this not-much-more-than-a-CSI-episode-done-Hollywood-style of a film and therein is where the movie gets legs, gets up, and gets down. The story presented however is as mean-spirited a thing I've seen outside of torture porn. Even the payoff at the feature's close is denied. If you enjoy filmmaking designed to produce stomach upset, this is the work for you.

The Pledge is an average thriller, one that doesn't have anything truly remarkable going for it. The problem I had with the film was that it was a long, tedious affair that really took too much time for the story to unfold. I have nothing against films that do that, but they should at least have something going on to make it truly interesting. That's where The Pledge kinds of falls flat, and never realizes its potential of being a memorable thriller. Luckily, the performances are quite good, or else the film would have ultimately failed in being a watchable affair. I really wanted to enjoy the film, but to me, it tried to outdo its ideas by stretching its story, and in turn, the pacing suffered, and it didn't have a good flow to go with the somewhat effective story. The Pledge is a flawed film, that doesn't necessitate multiple viewings, but it's good and worth seeing, but it's not a memorable thriller either. Sean Penn's direction, is average at best, and he seems to try to hard at conveying a story that feels too ambitious, and he adds too much of a pretentious vibe to the film, which makes the overall on-screen result suffer, and it ends up being a bland, average film that divides viewers. I really wanted to enjoy this one a bit more, but I felt that something was missing to truly make it standout. As it is, it's a good movie, but it's not great either. You'll watch the film, wanting a bit more out of the film, and you'll spend it figuring out that there's something missing to really make it a memorable, stunning thriller.

Carried wholly by Jack Nicholson, and his ability to sell any role, The Pledge takes a dark look at the life of a retired cop who has vowed to find one last killer. Directed by Sean Penn, the film lags a bit in the middle but makes up for it with tons of big names, including Aaron Eckhardt, Mickey Rourke, and Patricia Clarkson, and plot that leaves several questions unanswered all while letting the audience know only what they need to, as to not feel cheated.
See Details