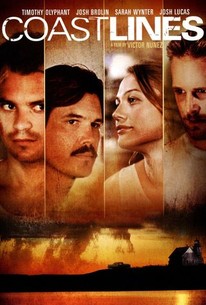 Coastlines
2002, Drama, 1h 59m
25 Reviews
1,000+ Ratings
What to know
critics consensus
Coastlines features solid lead performances, but is hindered by an unconvincing love triangle and scattered direction. Not up to the standard of Victor Nunez's previous directorial efforts. Read critic reviews
You might also like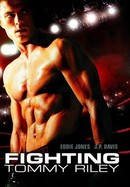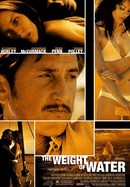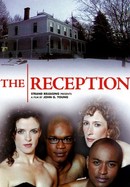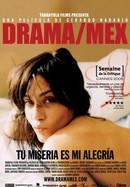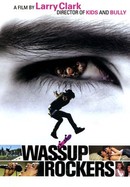 Where to watch
Rent/buy from $3.99
Rent/buy from $3.99
Rate And Review
Movie Info
Sonny (Timothy Olyphant) had to be strong to endure prison. By the time he arrives home to a small coastal town, he has developed a deep-rooted look of determination. But for what is unclear. A beef with the local underworld kingpin for whom he took a fall? Or is it to lay claim to his love for Ann (Sarah Wynter), now married to his best friend, the local sheriff (Josh Brolin). Sonny's return begins as a quiet rain that soon kicks up a storm that rocks the very foundation of the town.
Audience Reviews for Coastlines
What movie starring Josh Brolin, Timothy Olyphant, and Josh Lucas could be bad?? I'll tell you: this one. Slow. Boring. Pointless...I had a very hard time staying awake.

[font=Century Gothic]"Coastlines" starts with Sonny(Timothy Olyphant) returning home after spending three years in prison, being greeted by his old friend Dave(Josh Brolin) and his wife Ann(Sarah Wynter). Dave, a policeman, is worried that Sonny will fall back into a life of crime. And his concern is definitely warranted since Sonny pays a visit to Eddie Vance(Josh Lucas) and his uncle Fred(William Forsythe) to inquire about the money that is owed him. Despite Sonny's previous loyalty, the Vances fear trouble and contact a hitman...[/font] [font=Century Gothic][/font] [font=Century Gothic]"Coastlines" is a disappointing movie from Victor Nunez whose two previous films, "Ruby in Paradise" and "Ulee's Gold," were well-acted, low-key and emotionally resonant depictions of small town Florida.(In fact, "Ulee's Gold" was my pick for best film of 1997.) This time around, he stumbles badly with cliches(starting with an ex-con returning home facing choices...), pedestrian directing, general lifelessness and an anti-climax. Just about when it looks like the story will pick up, it falls into a rut, never to escape. And it is always best to let things simmer, instead of relying on unnecessary explosions. Maybe it would have helped if Josh Lucas had been cast in the lead. I am not saying he is a great actor but at least he has a pulse and could have made Sonny at least a little interesting.[/font]

I thoroughly enjoyed this film; however, I felt that it could have pushed the limits more. Both the sex and violence were fairly minimal. This movie had considerable emotional depth. The great thing about it was that the characters didn't talk about their feelings often. Yet, clearly, their expressions and behaviors revealed inner turmoil. Josh Brolin's character, Dave Lockhart, seemed a little too mellow. I didn't quite understand that inexplicable calmness. The others, however, were realistically human. Strong, at times; yet, weak at others. This was another amazing performance from Timothy Olyphant! Those eyes say so much!