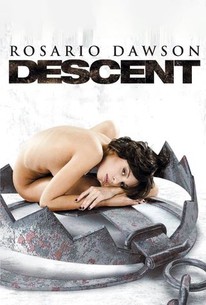 Descent
2007, Drama/Mystery & thriller, 1h 40m
34 Reviews
2,500+ Ratings
What to know
critics consensus
Descent has the potential to make a statement about sexual violence, but falls flat by focusing on revenge rather than Rosario Dawson's emotional state. Read critic reviews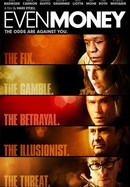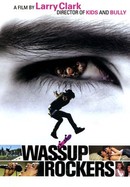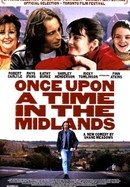 Once Upon a Time in the Midlands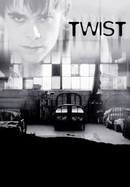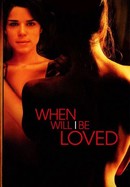 Rate And Review
Movie Info
Maya (Rosario Dawson) is a friendly college senior who accepts an invitation to dinner from fellow student Jared (Chad Faust). After the date, Jared takes Maya back to his apartment, where he assaults and rapes her. Maya is transformed by the atrocity. Upon graduating, she takes a retail position and turns to drugs. But when she begins graduate school, she finds Jared in one of the classes where she is an assistant. She jumps at the opportunity to get revenge on the monster who raped her.
News & Interviews for Descent
Audience Reviews for Descent
Strange and unsettling -- apparently for no reason.

After a brutal date rape, a woman discovers her sexual power and the need for revenge. Dark in its subject matter and the complexion of the film, <i>Descent</i> whiles most of its 100 minutes in as many depressing and angering scenes one could imagine, and there's not a single moment of comic relief. There are multiple rape scenes in this film, each of which goes on longer than we're used to seeing. I understand that the point of the film may be realism, but there's a line between wallowing in the mire and effective dramatic presentation of horrid events, and <i>Descent</I> dove off the cliff of wallowing. Also, I wonder about what the film is saying. Maya is raped, and in response, she discovers her ability to manipulate others using her sexuality. Does this suggest that a woman's sexual power is tantamount to "reverse rape?" Does the discovery of one's sexual power mark a "descent?" Whatever the concept behind freshman director Talia Lugacy's filmm is, it isn't clear and could be debated. Jared is a douche from the beginning, and the elevated dialogue that Chad Faust and Rosario Dawson are forced to utter makes the dynamic even more unrealistic. Faust's performance is bad because he fails to find anything worth liking in Jared, and Dawson's performance is good because despite it all, she finds something that draws her character to him and she can somehow make the bad writing seem natural. Overall, <i>Descent</I> is remarkably disturbing and dark, and that's all it is, a catalog of horrors with no redeeming through-line.

Pretty twisted karma that prick got!

Yawn! Bloody dull and sicko R-rated drama I ever saw about the exact revenge of a date-raped co-ed. I couldn't stand and watch the final scene of co-ed's revenge upon her attacker.
See Details