Strange Culture
(2007)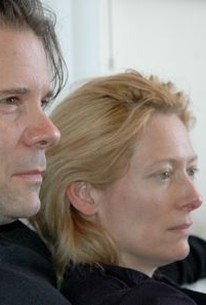 Movie Info
Filmmaker Lynn Hershman-Leeson examines a strange miscarriage of justice amplified by post-9/11 hysteria in this imaginative fusion of documentary and docudrama. Steve Kurtz is an artist and political activist who was an associate professor at the State University of New York's Buffalo campus and a member of a politically oriented creative collective known as the Critical Art Ensemble. In the spring of 2004, Kurtz was preparing an installation of pieces commenting on the potential dangers of genetically modified foods for the Massachusetts Museum of Contemporary Art when his wife, Hope Kurtz, unexpectedly suffered heart failure. Kurtz called 911 to report the emergency, but by the time the police arrived she was dead. While looking through Kurtz's home, authorities found petri dishes used to grow bacteria and genetically modified flies the artist had obtained for his exhibit; soon, a Hazmat crew had sealed off the house, and Kurtz was behind bars under laws designed to combat bioterrorism. While Kurtz purchased his materials legally through the Internet and the case against him is flimsy at best, the FBI has refused to drop charges against him, in part because the federal government is eager to strengthen bioterrorism laws rather than call attention to their flaws, and in part because the Food and Drug Administration would prefer to keep critics of bioengineered food (which the FDA has embraced over the objection of many in the scientific community) as quiet as possible. Since Kurtz is not able to tell his own story on camera, for the film Strange Culture Hershman-Leeson has combined interviews and newsreel footage with cinéma vérité -style re-creations, featuring actors Thomas Jay Ryan as Steve Kurtz, Tilda Swinton as Hope Kurtz, and Peter Coyote as Steve's associate Robert Ferrell. Strange Culture also features an original score by pioneering experimental rock group the Residents.
Rating:
NR
Genre:
, ,
Directed By:
Written By:
In Theaters:
On DVD:
Runtime:
Studio:
Docurama
Critic Reviews for Strange Culture
Audience Reviews for Strange Culture
½
Depressing and informative. Could've cut a little of the fat off it (the idiot student asshat with the whole "Yo, like, I don't know what like he didn't do, knowwhatimean? But yo, like, I dont want to be on a watch list and not be able to get that phat corporate job knowwhatimean, aight?") Scary and important, more attention needs to be brought to this seriously fucked up court case of bullshittery.
Louis Falcetti
½
[FONT=Georgia][COLOR=Black] [I]Strange Culture[/I] is a strange movie almost to the point of being pointless. You see the names of Tilda Swinton and Peter Coyote and you think, "I'm gonna see some good acting." Wrong! Almost no acting. I couldn't figure out why they even bothered. The only value of this movie is in informing the public about an event that most of us hadn't even known about - and 60 Minutes could have done that just as well if not better, and to a much larger public. Swinton plays Hope Kurtz, who dies in the first 10-15 minutes after speaking relatively few lines of dialogue. After that, there are a few minutes of Thomas Jay Ryan acting as Steve Kurtz with one of his professorial colleagues, and a few student scenes, and then...nothing. The entire remainder of the film is merely interviews of Kurtz and those who were helping and standing by him, and interviews of the actors talking about the movie that they were barely acting in and about the importance of the event the movie was portraying. The last half of this short (75 minutes) movie has zero acting; it's all documentary. And as a documentary, it's second-rate. Interviews with the real-life protagonists, and a few clips of news stories (like Keith Olbermann) - and that's it. It could have been a good movie about an important subject - instead it was neither a good drama nor a good documentary. Informative, yes - but already dated because in fact it was made too soon. Kurtz was advised not to say much about the current court situation (you can find out in Wikipedia that a judge dismissed the indictments against Kurtz in April 2008), so Peter Coyote [I]read[/I] Kurtz's statement - no acting by Coyote, just a reading. Why bother? The subject was prime material for an excellent movie like [I]Breach[/I] or any other fine dramatization of a fascinating and important real-life event. Instead, the director, who also wrote and edited (that had to be a large part of the problem), shows herself to have had a limited vision, and thus didn't do justice to and in fact badly failed Kurtz and the vital subject of post-9/11, post-Patriot Act, post-Military Commissions Act, authoritarian, paranoid, secretive, criminal government. As much as I wanted to like this movie, I was very disappointed, even bored, and cannot at all understand the good reviews, except by assuming the critics wanted to be politically correct. Well, they could have applauded the intent and criticized the execution without being incorrect.
William LeGro
This half documentary, half movie-based-on-real-events (I'm not sure about the proportions) is outrageous. It's sad to see that an innocent man faced such injustice just because of the paranoia and lack of judgment reigning in some institutions. It's good to know that he was ultimately acquitted. However, that is not a reason to miss this movie.
Patricio R
Strange Culture Quotes
There are no approved quotes yet for this movie.