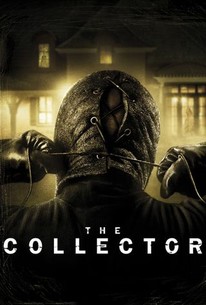 The Collector
2009, Horror/Mystery & thriller, 1h 28m
75 Reviews
50,000+ Ratings
What to know
critics consensus
Increasingly tedious displays of gore makes this torture porn home-invasion-horror more programmatic than provocative. Read critic reviews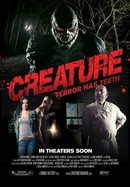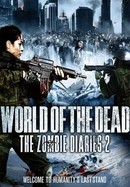 World of the Dead: The Zombie Diaries 2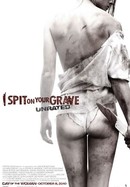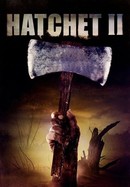 Where to watch
Rent/buy
Subscription
Rent/buy
Rate And Review
Movie Info
Desperate for money to pay off a debt, a man targets a wealthy family's home and plans to break in and steal a valuable gem. He soon learns that he picked the wrong night to carry out his plans, for a masked madman has gotten there first, imprisoned the family, and lined the mansion with deadly traps.
News & Interviews for The Collector
Audience Reviews for The Collector
This is almost like a reverse home invasion -- a hapless robber finds out the home he's robbing has been completely booby trapped with the family still there either captured or in hiding. The premise is preposterous -- the robber was at the house earlier that day. There is no way one guy could've set all of those elaborate, Saw-like, traps because, well, it apparently gets him off. And I am still not sure why this movie is called The Collector. All that being said, this was far more entertaining than I expected. Instead of a bunch of annoying and vain young models being slain one by one, we follow the likable Josh Stewart as Arkin, trying to navigate the plethora of traps. You could do much worse for a horror movie pick.

I had never heard of this film before and so had no clue what to expect. I was pleasantly surprised. It started off rather bland, with only Arkin's character being of any interest. When he arrives at the house, however, it is one intense ride. I was on the edge of my seat through most of it and I especially enjoyed the scenes of Arkin silently sneaking about. I loved that the 'villain' was also unaware of the 'hero' for the most part. The basement scenes were nice for gore, but I wasn't a fan of the stylistic choices. The slow motion shots of Arkin running up the stairs got very annoying as well. I was also impressed with the cat scene. I usually dislike those as I find them difficult to watch and annoyingly exploitative, but it was done really well. It was still hard to watch and made me cringe, but films rarely have that affect on me, so I count it as as good thing. I was disappointed with the development of the Collector character, as well as the film opting for a seemingly taped on Hollywood ending for the last 25 minutes. They were still alright, but there were a number of paths it could've taken to avoid the usual horror film cliches and safe choices and it didn't (also leaving it open for a sequel, which I hate). The Collector character was creepy and mysterious to begin with, but then was shown a little too much and we're not given enough information about him. The 'collecting' seemed like a late addition and didn't really make sense. We're just told 'he collects people' and that's it. It never develops that idea far enough to make it interesting. People who label any film with a drop of blood as 'gratuitous torture porn' should avoid it. There is a nice amount of gore, but it is used properly, as well as the rest of the film creating some amazing tension. There are a lot of plot holes, realism flaws etc, but they were easy to look past due to the intense atmosphere created - and it's very difficult to find horror films that create this kind of atmosphere (and have good gore to boot!).

One of the most insanely creepy and nerve-frying horror films I have ever seen. A stylish, terrifying and wickedly ingenious thriller. It unfolds with big scares and highly inventive new ways to die. The twisted film makers definitely out did themselves here with a film that grabs you and stays with you long after its over. It makes Saw look like an episode of Friends. Josh Stewart is terrific. A sadistically entertaining thrill-ride

Lots of gore. Lots of torture. Sick sick sick....but entertaining at the same time, if you like that kind of stuff. Really bad ending, though. UNTIL I saw The Collection. It is the sequel to this, and started THAT movie with a decent ending tie in. Hence, an extra half a star for their effort.
See Details