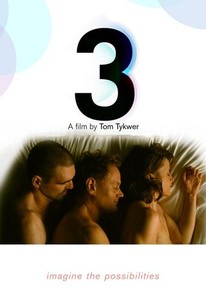 3
2010, Comedy/Drama, 1h 44m
32 Reviews
500+ Ratings
Where to watch 3
Rent/buy
Rent/buy
Rent 3 on Apple TV, Amazon Prime Video, or buy it on Apple TV, Amazon Prime Video.
Rate And Review
3 Photos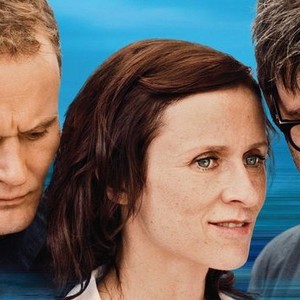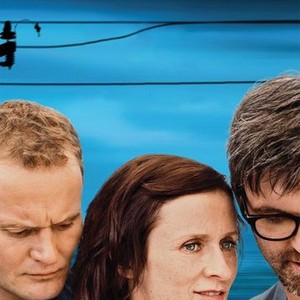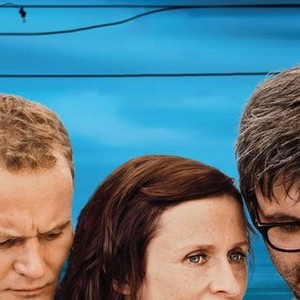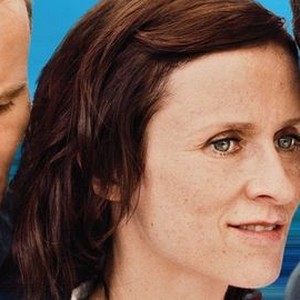 3 (2010)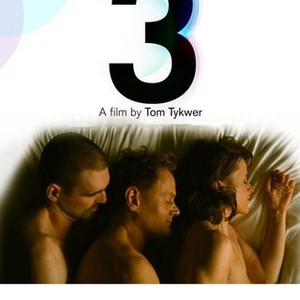 3 (2010)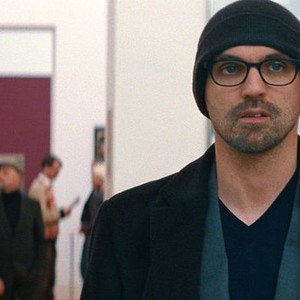 3 (2010)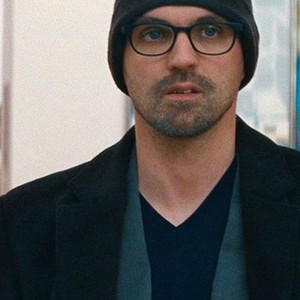 3 (2010)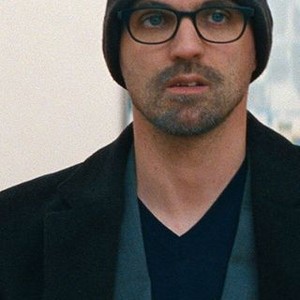 3 (2010)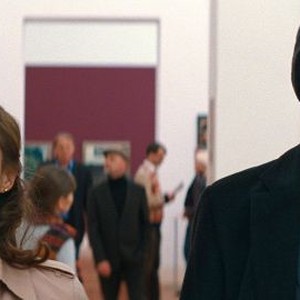 Movie Info
A bisexual man (Devid Striesow) has affairs with both members (Sophie Rois, Sebastian Schipper) of a longtime couple who have lost their sexual spark.
Genre: Comedy, Drama, Lgbtq+

Original Language: German

Director: Tom Tykwer

Writer: Tom Tykwer

Release Date (Theaters): limited

Release Date (Streaming):

Box Office (Gross USA): $59.8K

Runtime:

Distributor: Strand Releasing

Production Co: Medienboard Berlin-Brandenburg, X-Filme Creative Pool
Audience Reviews for 3
Tykwer seems to be more interested in pretentious artsy shots than creating a resonant story, and the fact that the female character is unbearable and the plot unbelievable and boring to death only helps make this film an ordeal to sit through.

In "3," Hanna(Sophie Rois), a biologist and television presenter, and Simon(Sebastian Schipper), an art engineer, have grown to middle age together, through thick and thin, such as the serious illness and subsequent death of Simon's mother(Angela Winkler). With everything on her plate, it is no surprise that Hanna is distracted at a conference, thus not noticing Adam(Devid Striesow), a younger colleague. The second time they meet is when Hanna has an extra ticket to the theater due to Simon working late that she gives to Adam. The third time is less formal. But unbeknowst to her, at the same time, Simon is elsewhere badly needing her support when he is diagnosed with testicular cancer, followed quickly by some very graphic surgery. While I thought "3" was stylish, erotic and thoughtful and handles its shifting viewpoints well, I know some people might find the movie somewhat pretentious due to Tom Tykwer's use of symbolism and numerology but I think this also works rather well, as these characters are at an age where they have their first serious brush with mortality and start to keep score of accomplishments and important events in their lives. While they may think time is running out, none of us know how much time we have left, not even Simon's mother, whose suicide attempt is cruelly interrupted. So, it is never too late and we should stop worrying so much about what we cannot help. However, for a movie so intent on flaunting conventions, it does sadly become awkwardly conventional late, breaking the magic spell for a brief period before its beguiling ending and memorable final image.

Eccentrically weird is the first thought came to mind when the movie finished. The idea is bold and interesting but by the second half of the movie, I realize that '3' didn't really follow the usual Hollywood formula with overwhelming emotions, drama or consequences. It just simply flow and not bother by the result or actions. All the actors delivered good performance but definitely nothing memorable. Watch it if you're intrigue or not move along. 6/10.

The art-house just keeps shining in 2011. Thank God, because Hollywood has been awful for the most part this year. "Drei" (Three) is the next wonderful film on the art-house circuit. From Germany's Tom Tykwer, one of the most original filmmakers in the world (you've GOT to see his under-rated 2006 film "Perfume: The Story of a Murderer"), comes an exploration of modern relationships, particularly with regard to bisexuality. More and more people are exploring bisexuality, and Tykwer is right there in the vanguard of this definitive 21st-century development. There's no doubt in my mind that in the year 2100 most people in the Western world will consider themselves bisexual. People perhaps will look back at "Drei" as a harbinger of this. Tykwer is a true artist, in the sense that he has his finger on the pulse of evolution. He senses where we are going, and that's what interests him. In many ways, I think of artists as people who are several decades ahead of the rest of the population, sending us postcards from the future. This is certainly the case with Tykwer. ********************************** In "Drei" we meet a happy, highly educated heterosexual couple approaching the age of 40. One is successful in the arts and the other in science. (One of the exhilarating aspects of "Drei" is how it captures the excitement of 21st-century science, particularly biology.) By pure happenstance, the husband and wife both make the acquaintance of a male scientist, and each starts falling in love with him. Eventually, the truth is revealed. The scene where the three individuals discover the truth simultaneously is overwhelming. You can see the earth-shattering humiliation and confusion in all three characters. Just trying to contemplate the breadth of what each of the three must have been thinking and feeling in that moment stretches the mind and heart so far. It's especially interesting to contemplate what's happening for the straight man. He's the only one going through an evolution of his sexual orientation. Unfortuantely, Tykwer glosses over this a bit. In fact, each character is reticent and doesn't say much about what is going on in their minds. We have to rely on the actors' faces to glean clues about the inner lives of the characters. One nicely written scene involves the husband trying to figure out how to describe himself after the intensity of his same-sex attraction becomes clear. He gets tongue-tied trying to use the word "gay" to describe himself in a way that's quite affecting. One can really feel for him. I won't reveal the ending, but it is interesting. The film slightly cops out in the end, presenting the characters as so open-minded as to be unrealistic. But still, there is so much food for thought in "Drei" that is interesting. The direction, furthermore, is expert. Tykwer directs with near-effortless charm and cogency. Every scene zips along elegantly and with real heart. This film is a joy.
See Details