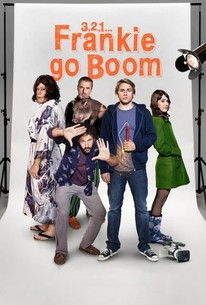 3, 2, 1... Frankie Go Boom
2012, Comedy, 1h 29m
22 Reviews
1,000+ Ratings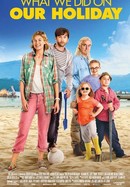 What We Did on Our Holiday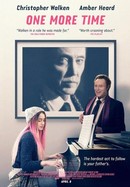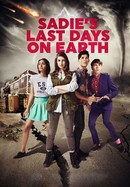 Sadie's Last Days on Earth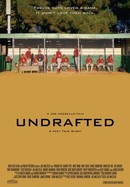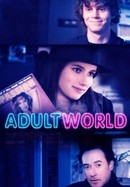 Rate And Review
3, 2, 1... Frankie Go Boom Photos
Movie Info
Frank (Charlie Hunnam) has been abused, embarrassed and humiliated by his brother Bruce (Sam Anderson) for his entire life. After Bruce quits drugs and turns his life around, Frank thinks things will be different, but Bruce surprises him once again.
News & Interviews for 3, 2, 1... Frankie Go Boom
Audience Reviews for 3, 2, 1... Frankie Go Boom
A comedy about two brothers, a girl with a broken heart, a sex tape, an angel and a pig... Good weird funny movie! A true modern day sex comedy for ages 18 to 60 to appreciate over and over again. whether you have a brother like Bruce or not you can relate and identify with each and every character.Any open-minded film buff would appreciate the genuine clever humor this movie portrays. Frankie Go Boom takes a sibling "rivalry" to the next and quite frankly, insane level. This was a comedic adventure with a quirky romance that will have you waiting for what happens next. Frank Bartlett has been tortured, embarrassed, and humiliated by his brother Bruce usually on film his entire life. Now that Bruce is finally off drugs and has turned his life around, things should be different. They are not.

As a child, Frankie (Hunnam) was constantly harassed by his older brother (O'Dowd) who caught everything on camera. Now, as grown-ups, things haven't changed. Following a one night stand with Caplan, Hunnam finds himself the subject of an internet video sensation, thanks to being secretly filmed by his brother. It would appear to be time to call quits on the American indie comedy. We've seen a string of interchangeable films that rely far too heavily on "quirkiness" to get by. 'Frankie Go Boom' is just the latest to sit alongside 'Safety Not Guaranteed', 'Why Stop Now' and 'Jesus Henry Christ', to name but three cookie-cutter comedies we've suffered through in 2012. Roberts' film is painfully unfunny, despite the talented ensemble. His idea of comedy is to have Perlman appear in drag. Seriously? Is this 1934? Comedy is the most difficult genre to pull off so why do so many inexperienced film-makers try their hand at it?

What keeps "Frankie Go Boom" from going completely into the gutter is the young, brilliant cast. Charlie Hunnam recalls his days on "Undeclared" with this straight-faced comedic role, making his bad ass persona on "Sons of Anarchy" impress that much more. Chris O'Dowd is the driving force of comedy, as the misfit brother pushing the raunchy plot all the way through. Lizzy Caplan proves she's well on her way to bigger and better things, no longer just playing the quirky, tomboy friend, but expanding into a viable and adorable love interest that you root for. I am not entirely sure why Ron Perlman would step into the role of the transvestite, but he definitely holds nothing back. In line with films like "Orange County" and to extremes like "Freddy Got Fingered", "Frankie Go Boom" and its spark may not live on like those previously mentioned films, but it was rather enjoyable from start to finish.
See Details