A Nightmare on Elm Street 3: Dream Warriors
1987, Horror, 1h 35m
39 Reviews
250,000+ Ratings
What to know
critics consensus
A Nightmare on Elm Street 3: Dream Warriors offers an imaginative and surprisingly satisfying rebound for a franchise already starting to succumb to sequelitis. Read critic reviews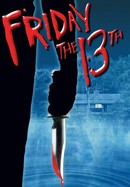 A Nightmare on Elm Street 2: Freddy's Revenge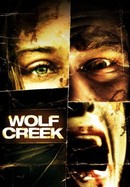 Where to watch
In Theaters
Rent/buy
Rent/buy
Subscription
Rent/buy
Rate And Review
A Nightmare on Elm Street 3: Dream Warriors Photos
Movie Info
During a hallucinatory incident, young Kristen Parker (Patricia Arquette) has her wrists slashed by dream-stalking monster Freddy Krueger (Robert Englund). Her mother, mistaking the wounds for a suicide attempt, sends Kristen to a psychiatric ward, where she joins a group of similarly troubled teens. One of the doctors there is Nancy Thompson (Heather Langenkamp), who had battled Freddy some years before. Nancy senses a potential in Kristen to rid the world of Freddy once and for all.
News & Interviews for A Nightmare on Elm Street 3: Dream Warriors
Audience Reviews for A Nightmare on Elm Street 3: Dream Warriors
A good third part after the second wasn't the sequel the first deserved but this one follows on from the first and cuts out number two completely, The story was yet again a good idea and a good way to carry on the series without it feeling repetitive, It was pretty well acted but it lacked scares and some bits were too silly, It's better than it sounds and worth a watch to anyone who enjoyed the first two.

Next best after the original.

I remember wanting to see this film, back when I saw Nightmare 2, because it was the only film in the main Elm Street series that had anything remotely resembling positive reviews. This film definitely brings things back to basics with Freddy simply haunting the 'teens'' dreams and how they choose to fight Freddy in their dreams rather than Freddy, like in Nightmare 2, using the main character as a vessel for him to come to the real world, which was against the character's original intentions. Wes Craven, along with Frank Darabont, Bruce Wagner and Chuck Russell, came back to write this movie so that, definitely, helped to put things back on track and the film tries, perhaps not as successfully as in the original film, to make Freddy a terrifying figure. Again, it doesn't always work perfectly, I think the nature of it being the third movie in a horror franchise didn't do it any favors, because how do you make this character, already established, into something that's fresh and terrifying again. They certainly tried to, and in a way it worked, but, like I mentioned, not nearly as effectively as the original film. Another thing that surprised me about this film, and perhaps the most surprising thing about this, is the fact that this was a really tame when it comes to blood and gore. There was this pretty cool scene at the beginning that was the coolest death I've seen in a horror film in a long time. Like there was this guy that was a puppet master and his death, obviously, involved what he does. So he essentially became a living puppet, with string, slicing his arms and legs open and then sticking from out of his hands and feet, with Freddy as the puppet master. The visual was actually really fucking cool. But it's also about as gruesome as the film gets. There's a decapitation scene that happens off-camera and then Freddy brings the dismembered it, belonging to Kristen's mother, into frame where the head then proceeds to berate Kristen for something. That's, honestly, about as violent as the film gets. And, you know what, it actually kind of works because the surrealist scenes involving Freddy Krueger are cool. I mean the acting isn't exactly what one would call great, at least from Heather Langenkamp, who seems even worse than she normally was. It's not awful, outside of Heather, and they do offer some interesting backstory into Freddy's origin, at least from what led to his birth. So that was cool. Overall, while the film probably hasn't aged as well as the original Elm Street, I thought that this was a good sequel, the best in the franchise. And that's even including the reboot, A New Nightmare, though I wouldn't include it as part of the original franchise. It's something completely different. But, anyway, the point is that this film isn't exactly as creative or inventive as A New Nightmare, but as far as being a solid horror movie, this one works better than the reboot. It's a solid film. It's not perfect and it doesn't age as well as one would expect, but all in all, it's a perfectly solid horror movie. I'd recommend it if it ever came on Netflix, as I DVR'd this. But, yes, it's a solid horror movie and probably as good as the Elm Street sequels would ever get.

Dream Warriors thankfully saved the entire franchise by doing one-up with the efforts given by the first sequel, Freddy's Revenge and sees the original "Final Girl" Nancy return to the story and brings actual relevant plot back to the promising franchise. No where near as good as number 1, its less scary but still quite interesting.
See Details