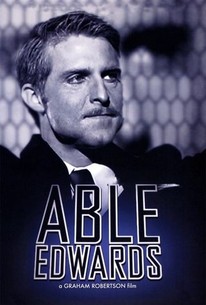 Able Edwards
2004, Sci-fi, 1h 25m
1 Reviews
50+ Ratings
Rate And Review
Movie Info
In a post-apocalyptic future, executives create a clone (Scott Kelly Galbreath) of their company's founder to try to reverse shrinking profits.
Audience Reviews for Able Edwards
Once upon a time, there was a man named Abel Edwards(Scott Kelly Galbreath) who entertained millions through his animated films and theme parks before dying tragically in a helicopter accident. Centuries later, humanity lives on satellites while dreaming of returning to a decimated earth. The Edwards Corporation continues to thrive(and as a pleasant surprise, so does Amtrak), manufacturing androids. The board of directors approves Abel Edwards being cloned to give a creative spark to their company while employing Gower(Steve Beaumont Jones) to act as constant companion. With a premise as daft as the one of "Able Edwards," there were definitely more than a few directions the movie could have gone in while saying quite a lot about the need for dreams and imagination in any world. Where it disappoints most is in its lack of originality, by being little more than a cheap knock off of "Citizen Kane," replete with fake newsreel footage. Even the scenes not taken from that movie seem familiar. While I may not be able to place them, their familiarity only adds a great deal of predictability to the mix.
See Details