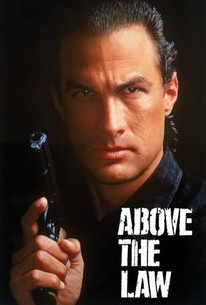 Above the Law
1988, Action, 1h 39m
20 Reviews
25,000+ Ratings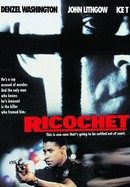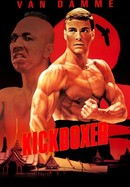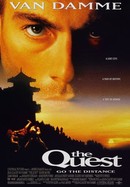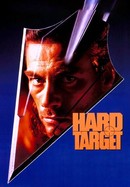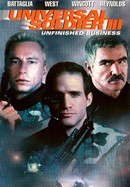 Universal Soldier III: Unfinished Business
Where to watch
Rent/buy
Rent/buy
Rent/buy
Rate And Review
Movie Info
A martial-arts expert and former CIA agent, Nico Toscani (Steven Seagal) is working as a Chicago cop when a relatively routine drug-trafficking investigation leads to an international conspiracy. Soon Nico and his partner, Delores "Jax" Jackson (Pam Grier), are the targets of mysterious and powerful criminals, but he refuses to back down. As Nico gets deeper into the case, he must contend with an old adversary: corrupt CIA operative Kurt Zagon (Henry Silva).
Audience Reviews for Above the Law
As a fan of action films, seeing the first starring role of any of the "action greats" is a must. This one does not disappoint. Seagal shows off his mastery of Akido in multiple scenes to great satisfaction. The script is decent, but like aa lot of action films in the 80s, focus was placed on the pure action and ass kicking rather than a gripping story.

Above the Law, Steven Seagal's first movie was not his best, but it's still good. He stars as Nico, a cop breaking every rule in the book to expose corruption. Seagal is a Master in Aikido and several other Martial Arts and manages to steal the show with his the well staged fight scenes and I enjoyed seeing his bone breaking, limb popping technique. With help from Sharon Stone and villain Henry Silva, this film is non-stop action film that is filled with excitement for all.

(1988 Directors: Andrew Davis Mickey Gilbert ) This movie co-stars Pam Grier (Jackie Brown) & Sharon Stone along with a long list of famous actors such as Henry de Silva and Daniel Faraldo. This was a well done film which begins with the life story of Steven Seagal's character ** who grew up early with a strong desire to travel tothe East to study martial arts. Soon thereafter drafted into the CIA. This film's setting is during the Nixon era at the height of the Cold War. An inside investigation into the death of an important politician pops up. Lots of blatant mob crimimals & "big hair," a little peek into what I like to refer to as a "gentler time."

Early Steven Seagal movies are a guilty pleasure of mine, and Above the Law ticks all the boxes when it comes to 80's action movies. With plenty of great fight scenes, cheesy saxophone music, and bad hair. What's not to love.
See Details