Air Doll (Kûki ningyô)
(2009)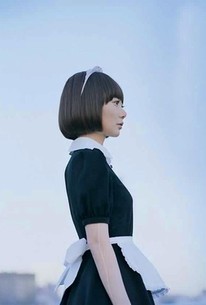 Air Doll (Kûki ningyô) Photos
Movie Info
A special kind of toy is suddenly introduced to the real world around her in this artful fantasy from Japanese filmmaker Hirokazu Kore-eda. Hideo (Itsuji Itao) is a middle-aged man who doesn't have many friends, but he wards off loneliness with his companion Nozomi (Bae Du-na), who joins him for dinner each evening and in bed afterwards. But Nozomi is actually an inflatable love doll that can't speak or move on her own -- or she can't until one morning when she discovers she's developed the heart, flesh and soul of a human being. Unfamiliar with the world outside Hideo's apartment, Nozomi tentatively learns to walk, dress herself and venture out into the neighborhood, where she mimics the speech and habits of others. Hideo is surprised when he discovers his "air doll" has come to life, but he soon adjusts to Nozomi's new form. But Nozomi begins learning about the pain and confusion that having a heart can bring when she gets a job at a video store and falls in love with one of her co-workers, Junichi (Arata). As she struggles with her feelings, she seeks out her creator -- Sonoda (Joe Odagiri), the designer who invented the model of doll she used to be. Kuki Ningyo (aka Air Doll) was an official selection at the 2009 Cannes Film Festival, where it was screened as part of the "Un Certain Regard" program. ~ Mark Deming, Rovi
Critic Reviews for Air Doll (Kûki ningyô)
Audience Reviews for Air Doll (Kûki ningyô)
½
It is frustrating to see an interesting premise be made into such an overlong film that fails because of its thematic ambition and lack of focus, as it tries to be about a good too many things at the same time and doesn't know how to fully explore them into a consistent thesis.
Carlos Magalhães
Super Reviewer
½
Despite what the unusual premise might lead you to believe, "Air Doll" is a very human, emotional, and strong work. Despite being a little too long and dragging in spots, I was captivated by this film through it's entire duration.
I'm now a fully dedicated fan to the work of Hirokazu Koreeda. His films are endlessly lovable. Taking on strange ideas but presenting them with most earnestness. Here he does Toy Story/Pinocchio with a blow-up sex doll. She comes to life after her lonely owner leaves for work. She ventures around meeting people and begins to understand the world around her. She longs for a heart but soon finds with a heart comes great pain. This film is a realistic fantasy. Never once do we doubt the story that is being told. It deals with the objectification of women, and the loneliness of humanity. Koreeda never allows us to wallow in self-pity. He presents a montage of lonely characters which is absolutely crushing. He doesn't use cheap techniques, just showing people in their lives. Picking shell out of a cracked egg, dealing with picky customers, overhearing somebody else being chatted up. It's all done with such honesty you soon forget this is a story about a sex doll. Du-na Bae creates a fish out of water character looking for her purpose and happiness, without coming across as stupid or annoying. Her innocence drives the film and makes it all the more tragic. A wonderful piece.
Luke Baldock
Super Reviewer
Air Doll (Kûki ningyô) Quotes
| | |
| --- | --- |
| Air Doll: | We lead our scattered lives, perfectly unaware of each other. Or at times, allowed to find the other's presence disagreeable. Why is it, that the world is constructed so loosely? A horse fly, bathed in light, flies in close to a blooming flower. I, too, might have been someone's horse fly. Perhaps you, too, had once been my breeze." |
| Air Doll: | We lead our scattered lives, perfectly unaware of each other. Or at times, allowed to find the other's presence disagreeable. Why is it, that the world is constructed so loosely? A horse fly, bathed in light, flies in close to a blooming flower. I, too, might have been someone's horse fly. Perhaps you, too, had once been my breeze. |
| | |
| --- | --- |
| Air Doll: | It seems life is constructed in a way that no one can fulfill it alone. |