An Eastern Westerner
(1920)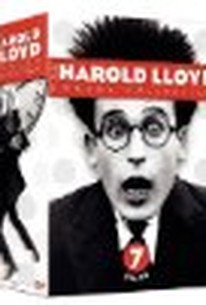 AUDIENCE SCORE
Critic Consensus: No consensus yet.
Movie Info
A young man in New York has exasperated his father because of his constant carousing and irresponsibility, so his father sends him to his uncle's ranch in the west. The young man arrives in the town of Piute Pass, which is being terrorized by Tiger Lip Tompkins and his gang, the Masked Angels. The Easterner befriends a young woman whose father is being held captive by Tompkins, and he decides to help her.
Rating:
PG
Genre:
, ,
Directed By:
Written By:
In Theaters:
Runtime:
Studio:
Pathé Exchange
Audience Reviews for An Eastern Westerner
I really liked this short comedy, the gags are very inventive, and the story is really good. If you like silent comedies, you should see this one.
I don't want to get in a rut of comparing Lloyd to Keaton, but this immediately brought Go West to mind. Lloyd's western spoof came first, and it's funnier too. Harold running back into the saloon only to face a dozen guns pointed at him made me laugh, and it's something I've seen copied in probably a dozen cartoons. The speed (and ease) with which he wins over the girl has to be some kind of record.
Martin Teller
½
Now I'm in a conundrum. A regular catch-22. I've been writing these balls long reviews on movies recently and they just seem to get longer and longer. But this movie is only 23 minutes long. What if this review takes longer to write than 23 minutes? Sure, most of my reviews are only 10 minutes worth of writing, but I analyze the sh*t out of movies. Okay, onto the actual film. (If you want to know, there was actually a rush at work that made this review technically forty minutes to write.) This is another one of Lloyd's comedies. Being only 23 minutes, it really is a collection of small jokes around a linear theme. The title,, An Eastern Westerner really only refers to the second half (or 11.5 minutes) of the movie. The first half is the stuff that actually was a lot funnier to me. The real joy of this movie, though, is the fact that it isn't tied down by the normal constraints of film comedy. Really, this is just a collection of fantastic sight and slapstick gags. Lloyd really uses a weath of images to keep this already short movie moving at a fast pace. There is this really great innocence about this movie and perhaps of the period as a whole. Lloyd starts the film somewhat as a rough slacker. Clearly affected by debauchery and vices of man, you see what is supposed to be a disrespectful Lloyd in a nightclub. But the attitudes of the time come off silly now. The shimmie dance that he pulls is done mostly accidentally and is just insanely innocent compared to the dancing of today. While this setup is really meant to set up more slapstick gags (specifically, the fire hydrant bit), you kind of feel bad for Lloyd. I know that I should place myself in his shoes, but I'm closeminded, dammit. The Western stuff is really incidental. Part of me believes that this locale is thrown in there just so Lloyd can do the horse and the rope bit. There is this weird sequence where Klan-like characters representing the Tompkins gang, but that clearly could have happened in New York. Really, the joke was to have this environment for the gimmick and the two gags. The sad thing about it is that the jokes are very effective and the film is so short that you really can't begrudge it for having little time to exploit the humor. Sure, there's the card scene, but a little script doctoring could have placed that scene anywhere. At this point, I've written a running commentary for the film a day-removed from the viewing. It's a fun watch and there's really no reason you could not watch it. It's extremely short and gives you a pretty good laugh. What more can you ask for?
Tim Hruszkewycz
An Eastern Westerner Quotes
There are no approved quotes yet for this movie.