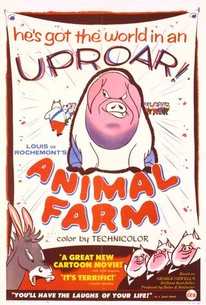 Animal Farm
1954, Kids & family/Fantasy, 1h 12m
13 Reviews
5,000+ Ratings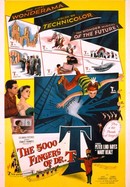 The 5,000 Fingers of Dr. T.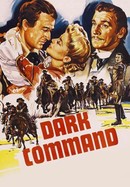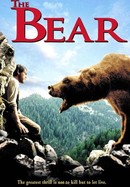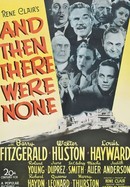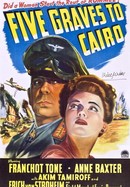 Where to watch
Rent/buy
Rent/buy
Rate And Review
Movie Info
In this animated film based on George Orwell's novel, animals on drunken Mr. Jones' (Maurice Denham) farm, led by prize hog Old Major (also Denham), gather to discuss their abuse. Old Major exhorts the animals to rebel. Boxer the horse, donkey Benjamin, pigs Snowball and Napoleon and the others agree, and when Old Major dies, they turn against Jones. But Napoleon secretly raises a group of puppies to do his bidding, and over time the efficiently run farm falters as Napoleon schemes to take over.
Genre: Kids & family, Fantasy, Animation

Original Language: English

Director: Joy Batchelor, John Halas

Producer: John Halas, Joy Batchelor

Writer: Lothar Wolff, Philip Stapp, George Orwell, Borden Mace, John Halas, Joseph Bryan, Joy Batchelor

Release Date (Theaters): wide

Release Date (Streaming):

Runtime:

Distributor: Associate British-Pathe Ltd. [gb], Louis de Rochemont Associates, Polygram, Universal Pictures, Blue Dolphin Film Distribution Ltd. [gb], BBC Enterprises Limited [gb]

Production Co: Halas and Batchelor Cartoon Films [gb]

Sound Mix: Mono
Audience Reviews for Animal Farm
The gist here is simply to enjoy Orwell's popular take on the rise and fall of Communism, which is still in a pretty creative way. The animation, for 1954, ain't bad either, but its the story that carries the efforts entirely.

Simple animation with powerful message in it.

I prefer this adaptation of Animal Farm to the nineties version, it really works better in animation. If you like the book, check out this movie.

[The laws of Animal Farm are being read] Snowball: No animal shall drink alcohol. No animal shall sleep in a bed. Four legs good, two legs bad. [The chickens are very annoyed at this rule] Squealer: Wings count as legs. [The chickens realize that Squealer is right] Group of sheep: Four legs good, two legs bad. Four legs good, two legs bad. Snowball: [continuing the reading of the laws] No animal shall kill another animal. All animals are equal. This movie is based on a bok about the Russian Revolution and The Stalin Totatlitarism Regime. This movie is quite crude and I can certaintly feel what they wanted to portray and I haven't read the book but I feel that for the year it was made it actually was hard and as real as the events that took place in the Soviet Union. It seems that the ending wasn't applied as it was in the book but given the time when it was made and that it is a cartoon none the less I can understand why they actually soften it! This doesn't take anything from it when we actually know what happened and history shows it as well. Excellent film and an excellent way of showing the true color of humanity are we so different than animals are they so different than us are we a bunch of selfish-greedy pigs? Are we equal or are we more equal than others?? Fed up with the treatment from farmer Jones, the animals of Manor Farm gather in a meeting to listen to Old Major tell them of his hopes for a socialist revolution to improve their lives. Sadly, mid-song, Old Major dies of a heart attack but by then his message had been passed on. The next morning Jones is met with resistance and driven off his own land and, when he returns with friends to take it back, a great battle ensues that the animals win. Thus begins the new, fairer farm where all animals are equal and everyone shares the work as well as having a share of the profits. However this equality soon starts to have exceptions as leaders rise up from within the ranks. There is no doubting the value of the story or the intelligence of the source material and the decision of the film to stick closely to Orwell's book is where its strength comes from. I love the story and always have, it is well written, sharply judgemental and a cautionary tale that is rightly used heavily in schools. The socialist system rises up but soon some want more rights than others and soon the leaders of the rebellion start emulating the habits of Jones and the, once proud standards are gradually watered down. The broad characters are well written and, although they don't have any depth, they fulfil the requirements of the story telling. The animation looks dated but given that it is now over 50 years old this is no real surprise, nor a problem. No, the problem with the film is the delivery. Heath is the narrator while Denham does the voices of all the animals; now this sounds like Denham will be carrying the majority of the film but in reality he has little to do because the film is mostly delivered in narration. This is all well and good but it does make the film feel like it is more an audio book with pictures rather than a film. As a result there isn't the emotional impact that there should have been and, although you feel sorry for the characters it is more a general feeling rather than a genuine care for the "people". Many reviewers have commented on the ending and they are right to do so because if even an ending felt tacked on to produce a "happy" conclusion then it was this one. I understand that no producer wants to try and sell a negative product but the end of the book was fine as it was - it made a firm point and left a memorable impression whereas this one just feels wrong. Overall though it is a good film that is worth seeing due to the source material but the narrative approach lessens its value as a film and made me think that I should have just reread the book. I don't understand why critics in recent years have never warmed to "Animal Farm". They believe it's "disappointingly flat" (Leslie Halliwell) or "an illustrated study aid" (Time Out). I remember when I first saw this film a quarter of a century ago. I found the betrayal of Boxer, the horse, horrifying. The description, "an intellectual film, not an emotional one" (Time Out), cannot be reconciled with my own recollections. Are British critics simply holding a British film of a British novel up to standards they would not apply to a non-British production? The film already contains evidence of a Disney influence, from adorable ducklings to a musical score with echoes of Prokofieff's "Peter and the Wolf", and an expiating ending that's not in the book. Any more of that sort of thing and critics would have accused the film of losing all of the book's bite. George Orwell wrote a fable about revolution betrayed, and laced it liberally with references to the Russian Revolution. Much of this dimension is still visible in the film. A wise pig, Old Major, proclaims the revolution before dying. Old Major is sort of a Marx figure, although, to me, he seems to be drawn to look like Churchill. Proclamation made, nothing happens. However Farmer Jones is drunk and the animals don't get their feed. The Tsar's mismanagement produced his revolution as well. Russian parallels continue. Counter-revolutionary farmers (capitalist states) attack Animal Farm but fail. One pig, Snowball (Trotsky), tries to spread revolution to other farms (world revolution), but is murdered by his associate, Napoleon (Stalin), who prefers to consolidate his power at home. The film also has Five Year Plans, industrialization programmes, forcible collectivization, showtrials with quick executions afterwards, and historical revisionism. But I saw this film perhaps three times long before I understood anything much about the political parallels. I liked it as much then if not more so. Knowledge of that side does tend to turn the film into an intellectual experience, but viewers who have no prior exposure to the historical facts receive the raw emotional jolt which more politically astute critics maintain the film lacks. Regardless of whether you know a lot about Russia and her Revolution, or nothing at all, Britain's first animated feature is a film with a strong story which adults and mature kids should find absorbing, maybe even "devastating", as The New York Times once claimed back in the days when Stalin was still lying warm in his grave, if not in anyone's heart. Britain's first animated feature, which, despite the title and Disney-esque animal animation, is in fact a no-holds-barred adaptation of George Orwell's classic satire on Stalinism, with the animals taking over their farm by means of a revolutionary coup, but then discovering that although all animals are supposed to be equal, some are more equal than others... This film is a cartoon adaptation of George Orwell's parable expressing the founding of the USSR and the reign of Stalin. The animals are tired of being under the cruel hand of Farmer Jones (Czar Nicholas II), so Old Major (Karl Marx), a pig, leads a meeting declaring that man is their enemy. But when Major dies, the animals lead a successful revolt against Farmer Jones, and the animals rename Manor Farm "Animal Farm" and have their own laws. Snowball (Leon Trotsky) becomes the first president, but Napoleon (Joseph Stalin) oust him, and Napoleon and his accomplice, Squealer (propagandist) break countless rules, use TV as propaganda to warp the animals' minds, and even side with the humans! And the rules are changed, showing that all animals are equal, but some are more equal than others. Will the animals stop Napoleon, or will his downfall be soon A successful farmyard revolution by the resident animals vs. the farmer goes horribly wrong when corrupt pigs hijack it for their personal gain.
See Details