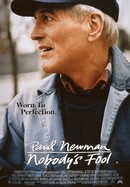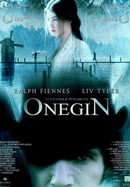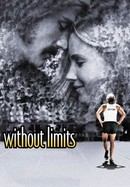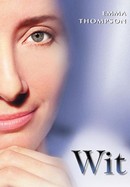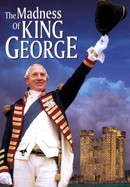 The Madness of King George
Where to watch
Rent/buy
Rent/buy
Rate And Review
Movie Info
After Sonny (Robert Duvall), an eccentric Pentecostal preacher, learns that his wife is having an affair, he beats her lover into a coma and flees the state of Texas. Now in a small Louisiana town, Sonny goes by the name of "Apostle E.F." and opens a new church with the help of a retired reverend (John Beasley). While battling personal demons and injecting new life into his congregation, Sonny dates a radio station worker (Miranda Richardson) and searches for peace in his new life.
News & Interviews for The Apostle
Audience Reviews for The Apostle
Many filmmakers have written, directed, and starred in their own films. "The Apostle" represents the most sincere of them all. It is a film fueled by the passion of its star, Robert Duvall. This is obviously a story that he feels deserves to be told and you can tell that he's put a lot of time and a lot of heart into it. Like most others, "The Apostle" has its share of flaws, but Duvall's relentlessly charismatic and fascinating portrayal of a man trying to get his life back on track hides most of them. Hell, they should've just given him the Oscar. No other actor that year was more enveloped in their character than he was.

Robert Duvall is the heart and soul of The Apostle, preaching, crying, yelling and using all of his acting skills to convince us he is a southern preacher (with no relation to any of his other roles). This is a personal project for Duvall-he wrote, stars, and directs-and it shows; it is unabashedly about religion and could only have been made outside the studio system. It takes a great leap of faith to buy into Duvall's Sonny communicating with a higher power since we can't see one part of that conversation and that may be, for me, the movie's greatest failing. He says God is leading him...yet how do we know? It's most likely not fair to ask that question since the entire premise of The Apostle relies on faith in what we can not see. The film carefully skirts most of the cliched issues one would expect to find in this story, though we do have the stereotypical racist, a late conversion and all that assorted hokum. But it's so well done on all sides it almost doesn't feel stereotypical. Almost.

This film was very much a personal project and great labor of love for it's writer, director, executive producer, and star Robert Duvall. Not onlt that, but it is an excellent film and a tremendous character study that is deeply moving and powerful. There are non-Pentecostal Christians (and even some atheists) who love and enjoy this film. That really says something. The story concerns a devout and fired up southern Pentecostal preacher from Dallas named "Sonny" Dewey whose life falls apart, and he deals with it in not the best way for a man of his sort. He then leaves his old life behind and reinvents himself in the town of Bayou Boutte, Louisiana as the Apostle E F as he goes on a quest to rebuild his life and find redemption. As a filmmaker, Duvall isn't bad. I mean, given how long he'd been in the business, it figures that he should have some sort of knowledge about the craft of filmmaking. That said though, the film is not perfect. It has a generous run time, and some of the scenes are really stretched out. What he lacks in strong narrative skills he makes up for with a brilliant performance and some terrific mise-en-scene. Even though it does run long, the dragged out scenes allow for more breathing room for the characters and themes. Besides Duvall, the film is filled with many terrific performances from professionals and nonprofessionals alike. Beasley has a great rapport with Duvall as a fellow preacher who helps him get his new life going, and Goggins, despite maybe getting a too melodramatic towards the end, is also quite fine. Fawcett, Richardson, Thornton and Cash all deliver some important (though briefer than others) supporting parts as well. The actors all embody their characters well, and help due justice to the world being portrayed here. I myself am a Catholic, but have a friend who is from the same world as Sonny. He has told me several times that he loves this movie, and that it gives a very accurate and fair portrayal of these types of people and believers. Having witnessed stuff like this for myself (despite my Catholicism), I can believe it. This film, though taking a side, presents these types of preachers and their congregations in a realistic, sensible, and three-dimensional manner. The music, cinematography, all the sets, costumes, and setting are great, and this film is excellent entertainment. It has a great and powerful message, and presents some fascinating material in a way which encourages belief instead of mocking or condemning it. Definitely go out and give this a watch.

What a beginning, and what an end! Robert Duvall doesn't hold back as the evangelical preacher. It seems like caricature at first, but he sustains the flailing, the stamping, the "Holy Ghost Power"-ing, that even this crusty atheist couldn't help but be moved at Sonny's last hurrah.
See Details