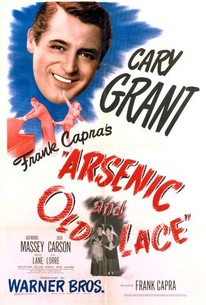 Arsenic and Old Lace
1944, Comedy, 1h 58m
35 Reviews
25,000+ Ratings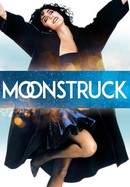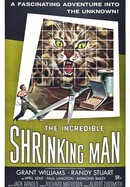 The Incredible Shrinking Man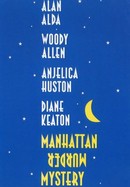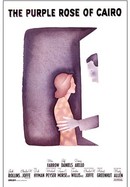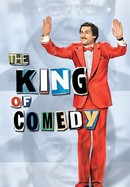 Where to watch Arsenic and Old Lace
Rent/buy
Rent/buy
Rent/buy
Rent Arsenic and Old Lace on Apple TV, Amazon Prime Video, Vudu, or buy it on Apple TV, Amazon Prime Video, Vudu.
Rate And Review
Arsenic and Old Lace Photos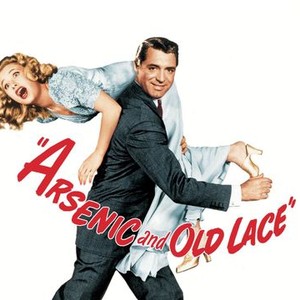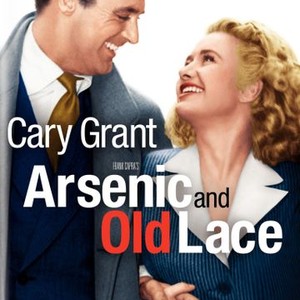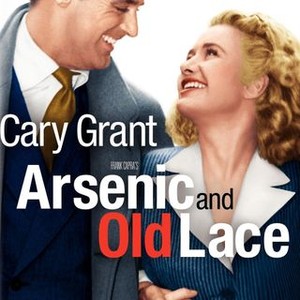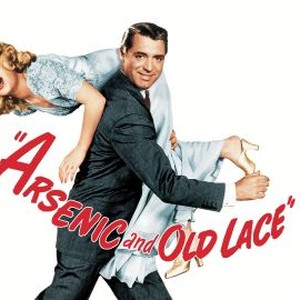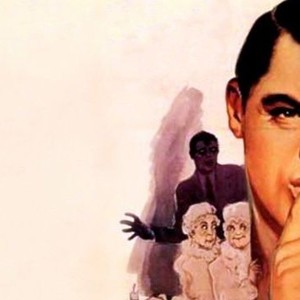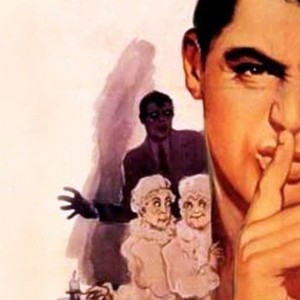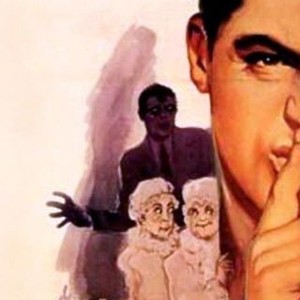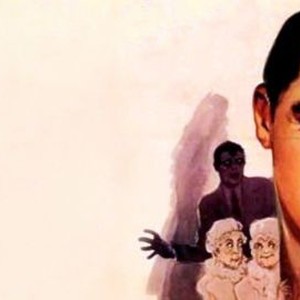 Arsenic and Old Lace (1944)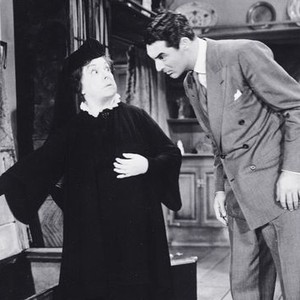 Arsenic and Old Lace (1944)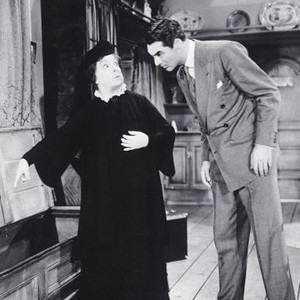 Arsenic and Old Lace (1944)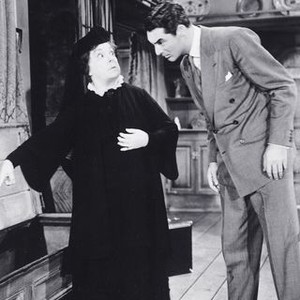 Arsenic and Old Lace (1944)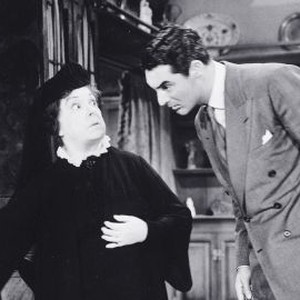 Arsenic and Old Lace (1944)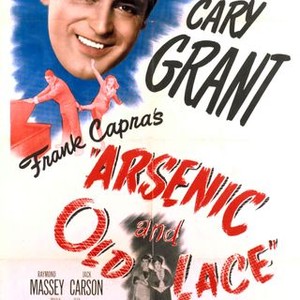 Movie Info
Writer and notorious marriage detractor Mortimer Brewster (Cary Grant) falls for girl-next-door Elaine Harper (Priscilla Lane), and they tie the knot on Halloween. When the newlyweds return to their respective family homes to deliver the news, Brewster finds a corpse hidden in a window seat. With his eccentric aunts (Josephine Hull, Jean Adair), disturbed uncle (John Alexander), and homicidal brother (Raymond Massey), he starts to realize that his family is even crazier than he thought.
Genre: Comedy

Original Language: English

Director: Frank Capra

Producer: Frank Capra

Release Date (Theaters): original

Release Date (Streaming):

Runtime:

Distributor: Warner Bros., Criterion Collection, Warner Bros. Pictures

Production Co: Warner Brothers

Sound Mix: Mono

Aspect Ratio: Flat (1.37:1), 35mm
Audience Reviews for Arsenic and Old Lace
Cary Grant believes he overplayed his character in 'Arsenic and Old Lace', and I agree, he's over-the-top. At times his frantic jumping around and shocked facial expressions are funny, such as when he tells his aunts early on that they really oughtn't to be poisoning their visitors by saying "Look, you can't do things like that! Now, I don't know how I can explain this to you, but it's not only against the law, its wrong! It's not a nice thing to do. People wouldn't understand. He wouldn't understand. What I mean is, well, this is developing into a very bad habit!" ... all while hunched over and gesticulating. This is a loud movie, with one brother believing he's Teddy Roosevelt yelling 'Charge!' as he runs up the stairs and slams his bedroom door repeatedly, characters rapidly entering scenes in a pell-mell confusion of trying to hide bodies, threaten each other, commit others to mental institutions, etc etc. It's also all over the map. At first I thought Capra may have threaded the needle and been able to deliver both a dark comedy and a drama, since Raymond Massey's glowering and Peter Lorre's simpering are quite sinister, and a nice counterpart to Cary Grant and the sweet old ladies played so wonderfully by Josephine Hull and Jean Adair. However, the movie dragged on, and was far too long at 118 minutes. Some may like the madcap frenzy Capra created based on the stage play, and I have to say there are some nice moments and lines ("Insanity runs in my family. It practically gallops."), but overall the movie gets to be a little much, and doesn't stand the test of time, at least for me.

Hilarious black comedy starring Cary Grant, based on the Broadway stage play of the same name. Mortimer is a successful man about to be married, he went home to visit his insane family and discovered his aunties are serial killers. A hide and seek ensures as Cary tried to prevent people from finding out about the murders even though everyone seemed oblivious to the situation. It's got excellent humour and performance thanks to Cary Grant. Though it may seem sligthly far fetched in the modern context, but lovers of classic Hollywood would not want to miss this masterpiece.

Its a great adaptation of the play, and Capra finds lots of interesting visual choices without loosing the madcap theatricality that makes the source material so enduring. Grant's facial expressions are hilarious.

While the first half hour is exceptionally hilarious (with Cary Grant displaying a perfect comic timing there), this madcap dark comedy soon resorts to irritating, over-the-top mass hysteria, with everyone yelling around without rest, killing what made it so funny in the beginning.
See Details