As If I Am Not There
(2010)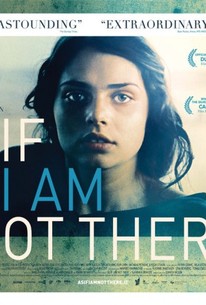 Movie Info
Filmmaker Juanita Wilson paints a harrowing portrait of a woman subjected to unrelenting horror in the midst of war in this powerful drama based on a true story. A lovely young woman in her twenties, Samira (Natasha Petrovic) was born and raised in a middle-class household in Sarajevo and has studied to be a teacher. Samira takes a job at a school in a country village, even though she's been warned that this will put her close to the fighting in Bosnia's civil war. Not long after Samira has settled in, the village is invaded by Serbian troops, and she and the rest of the women in town are rounded up and locked up in a holding facility while all the men are shot. Hours later, Samira is gang raped by a gang of soldiers and she and most of the other women are made the sexual slaves of the troops, only let out of their lock up when the soldiers want their services. Samira finds herself watching the violence inflicted on herself and the others from a physical and emotional distance, and isn't sure how to react to the few soldiers who show her any kindness. Adapted from a book by Slavenka Drakulic, As If I Am Not Here received its North American premiere at the 2010 Toronto International Film Festival.
Critic Reviews for As If I Am Not There
Audience Reviews for As If I Am Not There
Only for those with a strong stomach, this Balkan gruellingly tough drama based on a 1999 novel by the Croatian writer Slavenka Drakulic, gives an unblinking look at sexual violence and degradation which albeit being exceptionally uneasy to watch, it is a film that really should be seen.
Nicolas Korovessis
Super Reviewer
As If I Am Not There Quotes
There are no approved quotes yet for this movie.