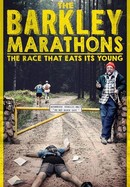 The Barkley Marathons: The Race That Eats Its Young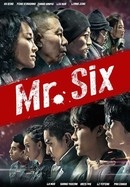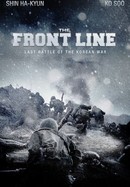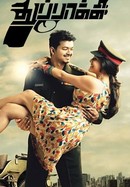 Where to watch
Rent/buy
Rent/buy
Rent/buy
Rate And Review
Movie Info
A group of Korean resistance fighters working in China have a plan to assassinate a highly ranked Japanese officer. Their plan involves breaking a sniper out of prison, but they also need to deal with a traitor in their midst.
Audience Reviews for Assassination
You know I always complained, when Jackie Chan did movies like these where the Japanese are villains who are trying to steal or change China's rich cultural heritage and replace it with their own, that he did so in such an heavy-handed manner that it just got annoying. I'd seen it in several movies, not just Jackie's, he's just an example, and it really annoyed the shit out of me. Because things aren't simply as black and white as those movies portrayed it. I'm sure there were Chinese collaborators, but you wouldn't know it from watching these films. I'm not saying that the Japanese government/army/soldiers, during World War 2 especially, weren't horrible human beings, Google Unit 731 for all the proof you need, but portraying things as black and white as they did was problematic. And I'm not saying this film adds a shade of complexity to the proceedings, but, at least, the film does introduce Korean collaborators selling out their compatriots for rank, money, etc. So I thought that was smart and, while the film does take a nationalist tone, it does bring up some interesting questions once the lead villain, a South Korean collaborator, faces his war crimes trial. With that said, and I'm getting ahead of myself here, I quite enjoyed this movie. There are definitely a lot of characters and story elements going on here, what with resistance fighters, double agents, collaborators, hired guns, twins, but what I did like is that everything seem heading to one conclusion. All of these elements add some part into how the climax of the film will play out. So, even with all these elements, all going on their own path, there's a certain focus to the story. Like you know it's all gonna pay off in the end, so I liked that about the film. It does, perhaps, have too many characters and not enough time to fully develop them. Which is saying something, since the film is 2 hours and 18 minutes long. That's probably what's holding the film back the most, honestly. Cause I liked the story progression, the acting and the action sequences, both of them were really strong, so there was clearly something here. And it's obvious that some people enjoyed this movie more than I did, as evidenced by the audience scores. But I do think that having so many characters was part of what held the movie back. The production values are also really high. The costume design, the cinematography and action choreography are all really good. So nothing to complain about there. It's not a great movie, it's fairly popcorn stuff in all honesty, even if it's a little more violent than your usual popcorn movie. Not that films like that can't be great, but the flaws are readily apparent. The movie is better than the rating would imply, but I'd recommend it for sure if you have Netflix. It's a good movie, I had a fun time watching it.
See Details