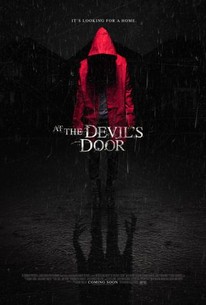 At the Devil's Door
2013, Horror, 1h 33m
23 Reviews
1,000+ Ratings
What to know
critics consensus
At the Devil's Door has no shortage of creepy style -- unfortunately, that isn't enough to distract from an uninspired story that never capitalizes on its potential. Read critic reviews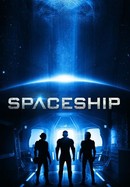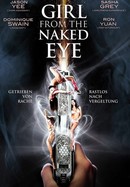 The Girl From the Naked Eye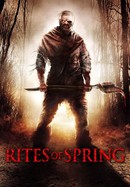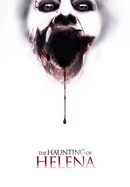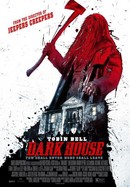 Where to watch
Rent/buy
Rent/buy
Rate And Review
At the Devil's Door Photos
Movie Info
Leigh, an ambitious young real estate agent, is asked to sell a house with a dubious past. When she finds the runaway daughter of the couple trying to sell the home, Leigh becomes entangled with a supernatural force with sinister plans.
News & Interviews for At the Devil's Door
Audience Reviews for At the Devil's Door
You know one of the biggest problems with horror movies is nowadays, and perhaps this has even gone farther than, say, the last 5 years, and that is the fact that some of these movies do not have enough interesting material in the script to fill out one hour of screen time, much less 90 minutes of it. If your film is a little shorter than what is expected, then so fucking be it. At least you're realizing that there's not enough intriguing story elements to stretch out a script past its breaking point. I don't see anything wrong with realizing your limitations. Hell, I think most people would actually respect that as opposed to being driven nuts by a film that's all filler no thriller. If you're wondering why I started off with that little rant, it should be obvious if you have a basic level of education, it's because that this movie is probably one of the worst examples of this that I've seen in fucking forever. I swear to Xenu that if you take out all of what I thought was filler, this movie would be, at the very least, 45 minutes long. That's how bad it fucking is. And the sad thing is that this actually starts out in a very promising fashion. The film's has some really good atmospheric moments, like it was actually building up to be an unnerving experience. But it's one of those films that builds up and builds up and builds up but you never get a satisfactory payoff. There's a couple of jump scares here and there, and I've never been a big fan of those, but I think it can work maybe every once in a while. This film completely relies on them. I honestly think this movie was better than that for it to rely on jump scares. Everything in the movie starts off actually pretty well until you get to the real estate agent who, you think, the movie revolves around past the initial set-up. This is where the problems start to come in. Part of me thinks that they were going for a Psycho-type thing where the person you believe to be the protagonist is murdered as a big a shock value thing. The problem is the fact that this first half of the film is absolutely needless and unnecessary. Keep in mind that this is like 30-35 minutes of screen time that's devoted to the real estate agent character. This wouldn't be such a problem if the film told you anything that was absolutely essential to the plot. Once you get to the story from Vera's, the real estate agent's sister, point of view, absolutely nothing changes. It was a long road to get, basically, nothing, since the story is about Vera and not her sister. Talk about fucking pointless. There's also this flashback scene that shows Hannah, I think her name is, babysitting some couple's kid while they go to a party and how she goes to this party and tells the parents that their kid is dead, they're all dead. This takes up, at least, 10 more minutes of time to basically say a whole lot of fucking nothing. That's on top of the 15 minutes devoted to setting everything up for Hannah to sell her soul to the devil. But, at the very least, the first 15 minutes to set everything up is actually essential to the film and it's horrible story that it's trying to tell. So let's take those 10 minutes for Hannah's unnecessary flashback, the 35 minutes devoted to Leigh, the real estate agent, and that's literally 45 minutes of waste on my screen. FORTY-FIVE minutes of absolute nothing that in no way shape or form has anything to do with how the movie ends up. And then the stuff with Vera doesn't even feel like the rest of the movie that we got prior to that. It just feels like they rushed through shit and it didn't really amount to much of anything either. What's the point of this film? I do not know, the story is so muddled that you'd be hard pressed to find anyone who thinks this bullshit makes sense. The only reason this film gets one star, I had it at a 1.5 prior to writing out this review, this is worse than I had originally thought, and that is that the film has some really cool atmospheric moments that, you would hope, would lead to something truly chilling and unnerving. But it never came. Might be one of the worst examples of horror movie script that's just stretched too thin. It's horrible to be honest. Do not watch this under any circumstances, it is a terrible movie.
See Details