What to know
critics consensus
Exuberant and eye-popping, Avengers: Age of Ultron serves as an overstuffed but mostly satisfying sequel, reuniting its predecessor's unwieldy cast with a few new additions and a worthy foe. Read critic reviews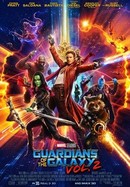 Guardians of the Galaxy Vol. 2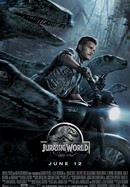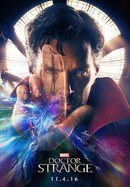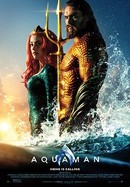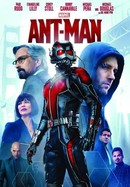 Where to watch
Rent/buy
Rent/buy
Subscription
Rent/buy
Rate And Review
Avengers: Age of Ultron Videos
Avengers: Age of Ultron Photos
Movie Info
When Tony Stark (Robert Downey Jr.) jump-starts a dormant peacekeeping program, things go terribly awry, forcing him, Thor (Chris Hemsworth), the Incredible Hulk (Mark Ruffalo) and the rest of the Avengers to reassemble. As the fate of Earth hangs in the balance, the team is put to the ultimate test as they battle Ultron, a technological terror hell-bent on human extinction. Along the way, they encounter two mysterious and powerful newcomers, Pietro and Wanda Maximoff.
News & Interviews for Avengers: Age of Ultron
Audience Reviews for Avengers: Age of Ultron
This formulaic plot and predictable story is stale and boring. With audience's and critics loving Marvel I'm worried for the future of comic book movies. Everything about this movie to me screamed just below average. The films acting was ok the films action scenes seemed rehashed and the dialogue sometimes was plain stupid. Overall I felt this film was a little rushed and stuffed with too many characters and side stores that it has crated a boring and predictable movie. Its just your average movie nothing special nothing horrible exactly. Since I have stated this film is overrated I would like critics to reevaluate this movie and maybe score it a little closer to the 59-63% range since it really wasn't worthy if the Certified Fresh note thats saying this movie is as good (better) than The Matrix Reloaded and Tim Burtons Batman which both easily surpass this film in story, action, and style.

See more reviews like this at chrisbreviews.blogspot.com Wow, what a movie. In both the expectations and the results. The expectations? The original movie entitled The Avengers broke box office records due to its originality, anticipation and marketing. So, naturally, Age of Ultron was expected to be just as good. Director Joss Whedon however stated that his aim for the film wasn't to try to trump the original, but go deeper into the complexity of the characters and the storyline. This is present with glimpses at the private life and origins of lesser known superheroes such as Hawkeye and Black Widow who haven't yet gained the opportunity at a solo film, while exploring the mental conflict and processes of the other Avengers. This is a good move by Whedon as it demonstrates that blockbuster and superhero films can have deeper meaning while also exploring Marvel's ever-expanding superhero arsenal. But what if you haven't seen any previous Marvel films and you're looking for a one-off good time at the cinema? Yes. There are references to past AND future films, but if you ignore them and concentrate on the storyline, this should be a great film for any age. This film has a LOT of characters, which is both awesome and maybe a little crowded at times. But in terms of Marvel movies; the more the merrier! Included in the cast is Robert Downey Jr, Chris Evans, Chris Hemsworth, Mark Ruffalo, Jeremy Renner (Hawkeye), Scarlett Johansson (Black Widow), Samuel L. Jackson (as Veteran Nick Fury), and newcomers Paul Bettany (Vision), Elizabeth Olson and Aaron Taylor-Johnson (twins Scarlet Witch and Quicksilver). That's a pretty impressive line-up in any movie. None of the performances will be Oscar-winning, but they rarely are in superhero films. However, the chemistry of Renner's character acting as a mentor to Olsen's character is fantastic to watch and brilliantly executed. Whedon has appropriated other stories such as Frankenstein and The Bible in the storyline while conveying underlying themes of the dangers of technology and a recurring theme throughout marvel films of compromising morals in battle. Genres incorporate action, adventure, comedy (which Marvel has adopted as their signature), family, with hints of drama and romance. This is a very well-rounded film and the action sequences, music and cinematography have to be commended. Before I get into the bad bits, I want to talk about Ultron. He was brilliant. Finally a villain with emotional depth that isn't just one dimensional like many villains come before. He posed a credible threat with a master plan, was scary, intimidating, sad, and even funny in exactly the right moments. Here's to more villains like him. Although this review has seemed positive, make no mistake, this film isn't perfect. The special effects are lacking in quality in some parts. Some of the humour, although amusing, was too childish and awkwardly out of place. And, of course, for regular moviegoers, the movie falls short of the standard set by the original and some scenes dominated by dialogue may be boring for them. This is in addition to the obvious plot loopholes. To Conclude, Age of Ultron was a satisfying and well-executed film which was mainly used by Marvel Studios to set up future films in the 3rd phase of their extended cinematic universe such as Captain America: Civil War, Guardians of the Galaxy Vol 2, Black Panther, and the two part finale to the Avengers Trilogy; Infinity War. For Marvel fans everywhere, this film only lifted the excitement and anticipation for the continuation of Kevin Feige's universe, and for others, it proved to be an epic blockbuster. I'm expecting big things from you Feige, Good luck.

I think this is the one I watched. I honestly can't tell one from the other. The only two who slightly interested me were Scarlett Johansson and Elizabeth Olsen, and their screen time wasn't major. Mostly I was bored, couldn't follow the plot (did it have one?) and found it tedious. Lots of fights and explosions. Honestly could have been watching a transformers movie.

Avengers: Age of Ultron was quite a bit of fun but is it better than the first movie? Positives: 1. The characters; all of the Avengers are back including some new faces. Their banter is there and in my opinion it is stronger in this film than the first. I especially love the scene where they all are trying to pull Thor's hammer and they just chill and talk, very fun scene. The introduction of Vision was awesome, Paul Bettany did a great job as the character and I cannot wait that they do with him in future installments. Other than that the characters are just as awesome as the first film and without them this film would be nothing to be honest. 2. The visuals and action; stylistically I think this film is better than the first Avengers. The first movie had this full screen TV type look to it, but here this actually looks like a movie. The action is spectacular, the Hulkbuster scene was by far my favourite one! Also the Sakovia sequence was intense and fun too. 3. The tone; I found this film to be darker than the first movie, some scenes they don't hold back and they have some thought-provoking themes at some parts. Negatives: 1. I wasn't honestly a fan of Quicksilver in this film. The Fox version of Quicksilver was a lot more entertaining and better, but Quicksilver in this film was bland and his fake Russian accent didn't help.... 2. The build up/set up of Ultron was rushed and Ultron himself wasn't a very compelling villain in my opinion, he was pretty disposable which is ironic cause he literally was... However James Spader did a good job voicing him. 3. The set up of Bruce Banner and Black Widow's romance I felt was poorly handled. I don't have a problem with those two being together per say its just I felt it was sloppy how it was set up/built up, other than that I'm cool with them being together. Overall: Avengers: Age of Ultron is not as good as the first movie and it does have some problems. However, I did enjoy the film and the high points were more than the low points. The characters are still awesome and it was a lot of fun.
See Details