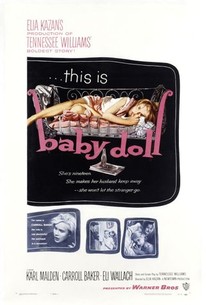 Baby Doll
1956, Drama, 1h 54m
23 Reviews
2,500+ Ratings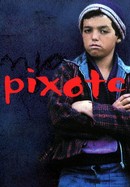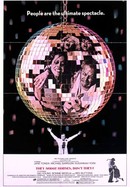 They Shoot Horses, Don't They?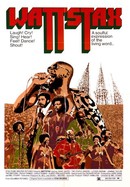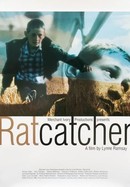 Where to watch
Rent/buy
Rent/buy
Rent/buy
Rate And Review
Movie Info
Based on a play by Tennessee Williams, "Baby Doll" centers on Archie Lee Meighan (Karl Malden), a failing cotton gin owner who is married to Baby Doll (Carroll Baker), a 19-year old childlike beauty whose father arranged the marriage for financial reasons. As Archie awaits the arrival of Baby Doll's 20th birthday, the day that they are supposed to consummate their marriage, he faces interference from business rival Silva Vacarro (Eli Wallach), who plots to seduce Baby Doll away from Meighan.
Audience Reviews for Baby Doll
Oh what a subversive film for its time. Karl Malden and Eli Wallach are tremendous as the plot unfolds to an uncertain ending. Tremendous.

Another great Tennessee Williams play directed by Kazan, and starring three great actors. I loved this movie it has everything, drama, romance, comedy, and excitement.

Archie Lee (Karl Malden) is kind of a pathetic figure. He's a loser in life, his business, a cotton gin, is a failure, and his house is a broken down old mansion. The only thing he values is his wife, Baby Doll. He lured her away from her father (while he was on his deathbed) under false promises that he has yet to live up to. Meanwhile Baby Doll can't stand her husband. He's a good deal older than her, and constantly leers and paws at her. Despite her revulsion, on her 20th birthday she's agreed to fulfill her marriage contract and sleep with him. On the eve of her 20th birthday, their furniture gets re-possessed, and Baby Doll threatens to withhold sex from him yet again, or worse, she will move into a hotel. "There's no torture on earth to equal the torture a cold woman inflicts on a man", laments Archie Lee. "What you done is bit off more than you can chew", comes Baby Doll's somewhat prophetic reply. Archie Lee is so frantic and pent-up in his sexual frustration (he peeps through a hole in the wall at her sleeping- and she sleeps in a baby crib no less), he burns down his [competetor's] cotton gin. Up til now, we're led to believe Archie Lee is the hero of the story, and we try to find a means of sympathizing with him and his problems. But then, after the fire, we're introduced to Silva Vacarro, a cicilian plantation owner who built his own gin rather than deal with the shoddy equipment of Archie Lee. When Silva sees the racist, old establishment sheriff's department won't do anything about his burned down cotton gin, his eyes tear up with rage as he swears he belongs to an ancient race of proud people who, when corruption stands in the way of justice, they go out and get their own. Eli Wallach delivers a standout performance as Silva, he plays his part with the intensity of a young Robert DeNiro, and he also reminds one of a young Harvey Keitel. The Silva character, oddly enough, is quite similar to that of Daniel Plainview from "There Will Be Blood": he's a very intense business man with an intense sense of justice. He comes not for Archie Lee's business, but for his heart. It's an absolutely ruthless sense of justice he pursues. But Archie Lee has the good old boy network on his side, and it's a battle of wills to see who will win. It's strange that near the end, when all the cards have been cast, and just when you think Silva should be at his most triumphant, he seems sympathetic to old Archie Lee. There's a moment of ackward mutual sadness between the characters while sitting on the staircase in that old broken down old home that manages to be quite touching. Still, Silva's contempt for Archie Lee and his broken down life isn't masked in the least bit. In fact, it's all he can do to keep from spitting in the man's face. With all it's references to the deep south, (the locals have colorful names like "Bo Weevil" and "Uncle Cousin") both in the screenplay by Tennessee Williams and in the actual production itself (the opening credits list the stars of the movie as Karl Malden, Carroll Baker, Eli Wallach, "and some of the people of Benoit, Mississippi"), Baby Doll gives us a glimpse into a world that may not exist anymore, and much like the aforementioned "There Will Be Blood", plays with our notions of good and bad guys.

I wouldn't exactly call it a masterpiece, especially considering it was written by Tennessee Williams and directed by Elia Kazan. It's got good performances, but Carroll Baker is really the only one that stands out as great. I think certain elements of the story are repetitive, almost unusual for Williams. It's as good as it can be, it's just not something you can fall in love with like Streetcar or Cat on a Hot Tin Roof. I would only recommend it to hardcore fans.
See Details